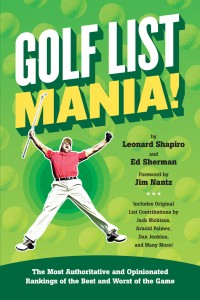 Haven't I been saying Tiger Woods is breaking down? If you didn't believe it before Thursday, you do now.
In my Friday golf report for Crain's Chicago Business, I write how Woods came off the course sounding like grandpa complaining about all his ailments. Big questions now about his future. I'd say it is very iffy that he will play in the U.S. Open.
Since this is Players Championship week, I have an excerpt from my new book, "Golf List Mania." It's about all the fun at TPC's par 3 17.
Also, in the golf report, Steve Olken and I do our weekly video on whether the Players Championship is the fifth major. Mental coach Jim Fannin offers his tips on how to "reboot" your brain on the course.
Here's the link.