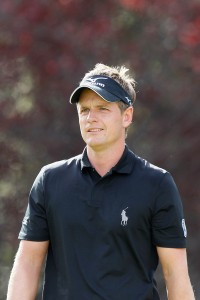 In this week's golf report for Crain's Chicago Business, I write that with an injured Tiger Woods, who already was way off his game, sitting out next week's U.S. Open at Congressional Country Club, the door is wide open for somebody to finally walk off with the big prize. Indeed, this could be called the "best-player-never-to-win-a-major" Open.
In this week's Inside the Leather video, Steve Olken and I pick our favorites to win next week's U.S. Open at Congressional. I like a player who is collecting a bunch of top 10 finishes. No, it isn't Luke Donald.
Mental coach Jim Fannin has a weekly video tip in which he talks about the importance of keeping your chin up — literally — while on the golf course. It is a simple yet effective technique to eliminate those negative thoughts.
Here's the
link
to all the fun.