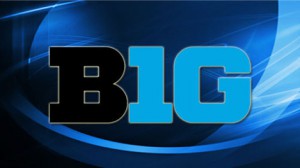 Sometimes picking a coach of the year is a No-Brainer.
Tom Crean has guided Indiana to the outright Big Ten title. Despite losing a key player to injury (James Blackmon Jr.) and having a roster that wasn't attracting a lot of championship attention going into the league race, and despite having a team that seems to be short of quality big men, the Hoosiers have won.
They have done it in a conference that had three teams spend weeks ranked among the nation's top 10 teams—and IU wasn't one of them.
While Michigan State has had its usual ups and downs, and while Iowa and Maryland have faded down the stretch, Indiana, which was supposed to be the team that declined, has gotten better.
Crean also has turned in this remarkable performance in a year when there were grumbles around a restless Hoosier Nation that was beginning to question him.
Hats off to Crean. This is his best coaching job at Indiana.
That said, Greg Gard is the Big Ten coach of the year. With his career on the line, with a seemingly vulnerable roster, Gard has molded a success that will be long remembered in the Badger world and beyond.
The Badgers were beyond messy when Bo Ryan retired and handed Gard the interim reins on Dec. 15. Their 7-5 mark included losses to Western Illinois and Milwaukee—and even the most optimistic of Wisconsin fans had to be thinking the Badgers' run of 17 straight NCAA tournament appearances was going to end.
That was even more true when the Badgers started 1-4 in Big Ten play to slip to 9-9 overall.
Since then, they have won 10 of 11 to climb into a tie for second place. That run includes three wins over top-10 teams, two of them on the road.
To say the future is looking bright is putting it mildly. Reports are surfacing that Wisconsin wants to lock up Gard, 42, with a long-term contract.
Readers of this space know that I was skeptical of Gard earlier this season. That's a product of commissioners, athletic directors, coaches and other experts who have emphasized to me for years that it's difficult to judge a first-year coach.
But this is a rare exception. Rebuilding a young team that has lost anchors like Frank Kaminsky, Sam Dekker and Josh Gasser is no small task. And Gard has done that.
Veterans Bronson Koenig and Nigel Hayes were great places to start. But as we saw in December, they were not nearly enough.
Under Gard, big man Ethan Happ has blossomed into a Freshman of the Year candidate. Juniors Zak Showalter and Vitto Brown are important contributors.
And freshman Khalil Iverson and sophomore Jordan Hill are developing in a way that is encouraging for the future. Iverson will get much better at dunking—and decision-making.
The Wisconsin formula hasn't changed in the transition from Gard to Ryan. The Badgers are 12th in Big Ten scoring (69.1) and second in points allowed (64.0) behind Michigan State.
In just about any other year, Big Ten Coach of the Year would belong to Crean.
This is not any other year. This is looking like the start of a new era at Wisconsin. Replacing a coach, let alone a legend, is never easy. Gard is making it look seamless.
——–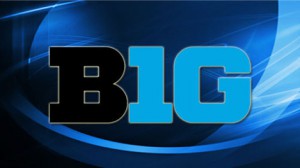 Follow me on Twitter @HerbGould