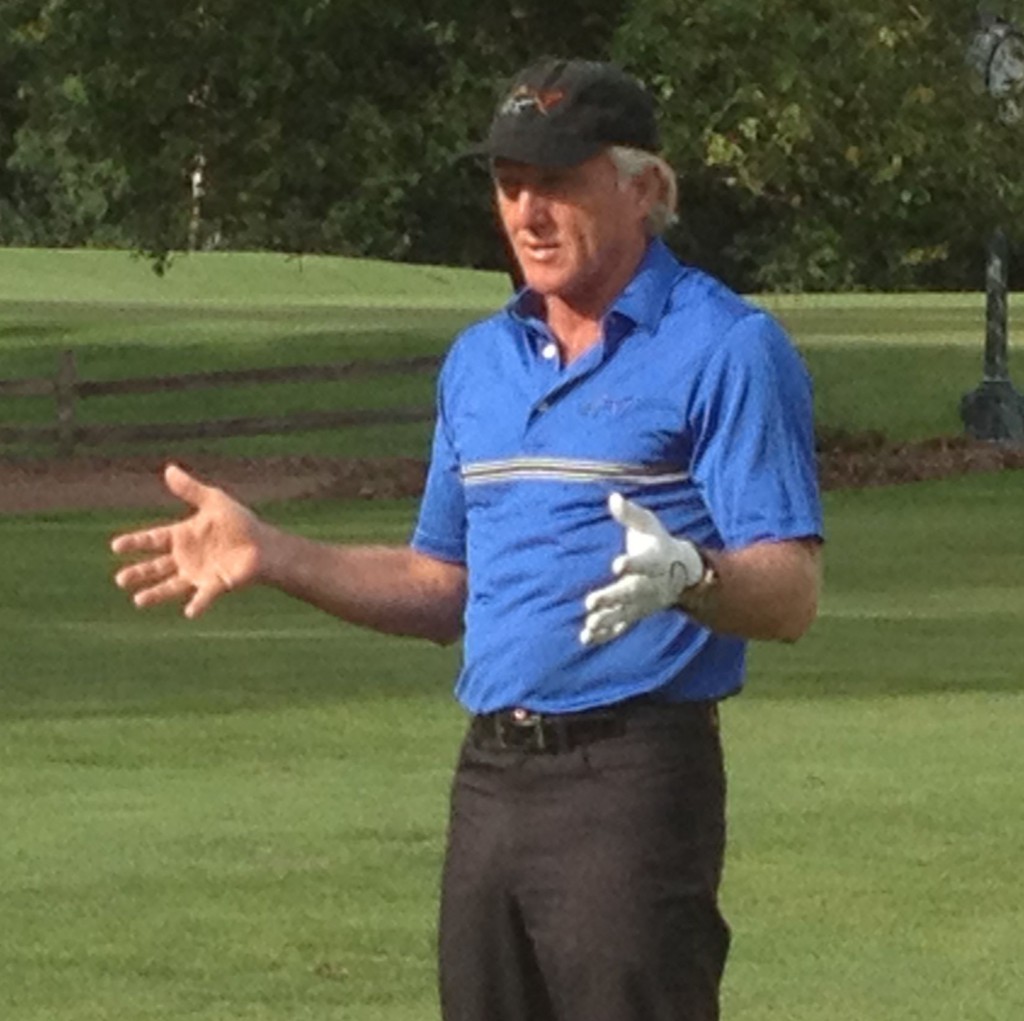 The hair is a bit paler, but he's still got the look. At 59, Greg Norman remains lean and agile, with penetrating blue eyes and singular mane.
The Great White Shark's competitive golfing days are long gone, traded in for a multi-tiered business empire that ranges from golf-course design and managment to clothing, eyewear, and Australian wine and beef. His Florida-based conglomerate reportedly was valued at up to $325 million in 2007 and still is estimated at well north of $200 million.
Norman said he doesn't have any second thoughts about not getting caught up in the Champions tour.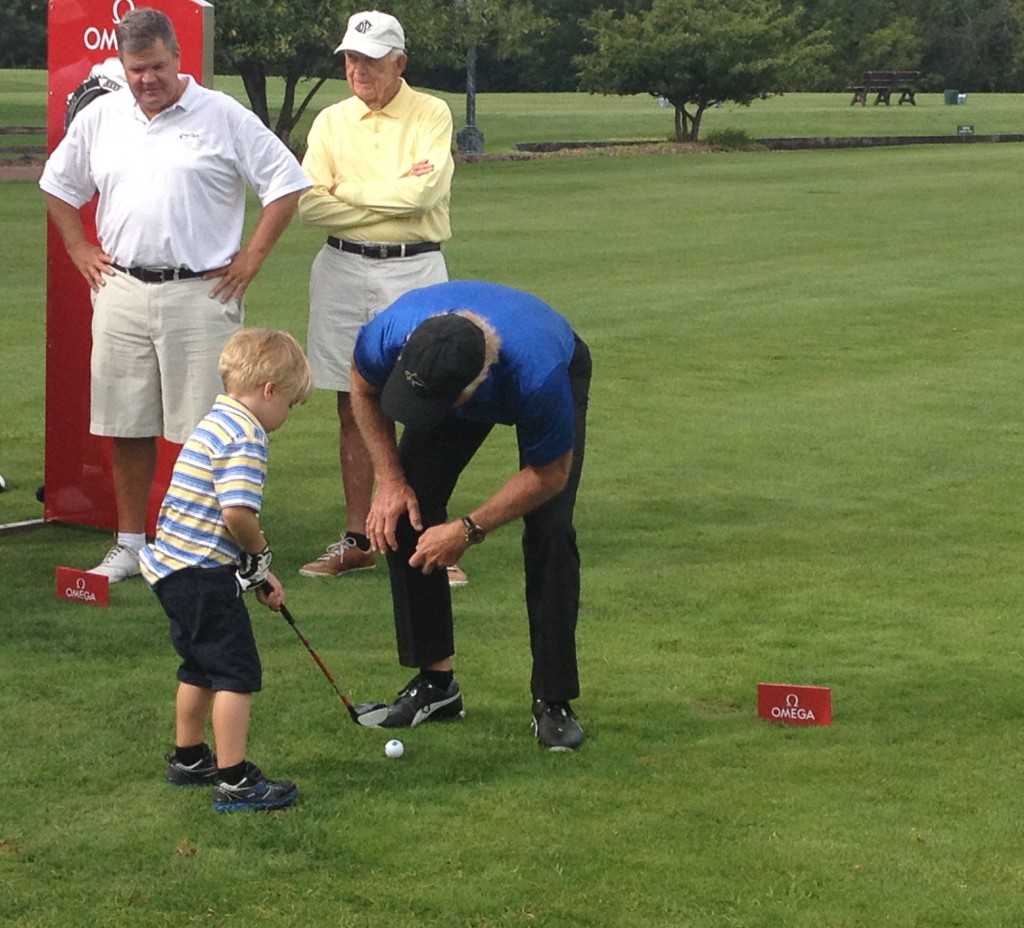 "I never wanted to be a ceremonial golfer,'' Norman said when I caught up with him at a clinic he put on in Chicago. "I have a thriving business. My focus is to establish a global footprint in business. Quite honeslty, I'm loving it. Before, I had to combine planes, golf, business and family time.  Now I just do business and family time, so I have more time for myself.''
With former wife Chris Evert looking on, Norman famously made a 50-something run at the 2008 British Open before settling for a third-place tie. The couple divorced a year later, and Norman remarried in 2010.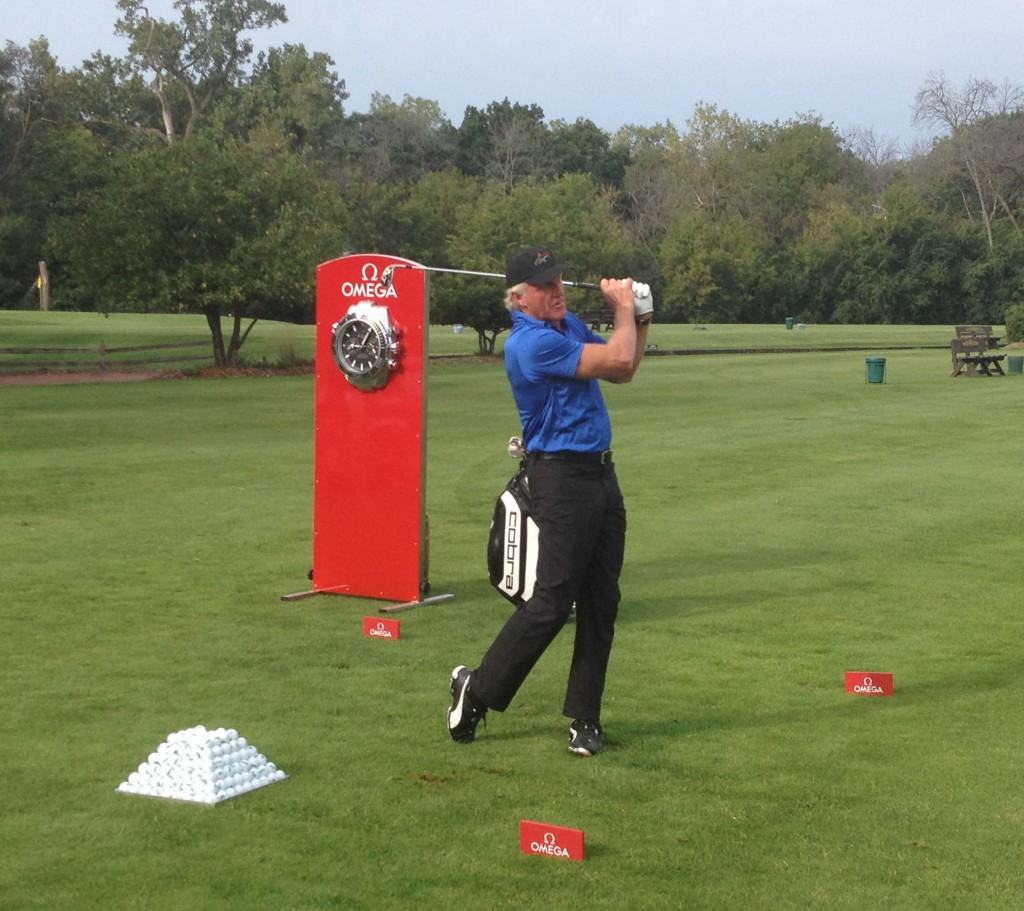 As he entertained members of the Oak Park Country Club with golf tips and wide-ranging insights during the clinic, sponsored by the Omega watch company, it was abundantly clear that Norman is comfortable with his current life.
He was at his best playing swing coach to a lefthanded pre-schooler, encouraging the youngster to smack the ball as hard as he could.
Norman also dispensed a variety of insights for the adults that were not limited to swing mechanics.
"I hit a 5-iron 20 yards farther now [than two or three decades ago] because of the ball,'' he said.
That said, he advised amateurs looking for distance to increase their torque with lighter shafts and grips, and heavier clubheads.
When Norman was asked about his pre-game stretching routine, I was pleased to see him demonstrate many of the same moves that Tommy Asuma, my trainer at Catalyst Golf, prescribes.
If he were given a do-over on a career that included 91 victories around the world, he added, "I'd hire a full-time masseuse and a full-time chef.''
His dream course was an obvious choice: Royal Melbourne.
His dream foursome?
"President Clinton and his secretary of defense. President Bush and his secretary of defense. And President Obama and his secretary of defense,'' Norman said. "I'd like to try to figure out what [the devil] is going on in the world.''
It's a nice sentiment for someone who seems to move quite easily in this world.