Greg Norman wasn't going to drop into the analyst's booth at his first U.S. Open and replace Johnny Miller any more than 15-year-old Cole Hammer was going to tee it up at Chambers Bay and contend in his first U.S. Open.
For that reason, I don't mind that Norman is stating the obvious too often and too emphatically, and having difficulty bantering easily with his Fox Sports teammates. Having spent some time with Norman at a clinic last fall, I believe it will come.
The Shark followed a Hall of Fame playing career with a Hall of Fame golf-business career, he has the mind and the insight for it. There's something to be said for establishing yourself before shooting from the hip.
Like Norman, Fox's debut at this U.S. Open is a mixed bag.
The important thing is, the basics are there. The camera work is excellent. No surprise there. Fox has always been cutting edge in that department. In addition, the factoids are the right ones. The coverage choices are right, although it's always hard to know how much is too much on something like Jason Day's vertigo drama.
Tom Weiskopf, a veteran of other networks, continues to be good at giving contrarian insights that don't tiptoe around the people who pay the bills. . . . And Shane O'Donoghue is off to a fine start as the guy with the accent from across the pond.
That said, there's a lot of tweaking to be done.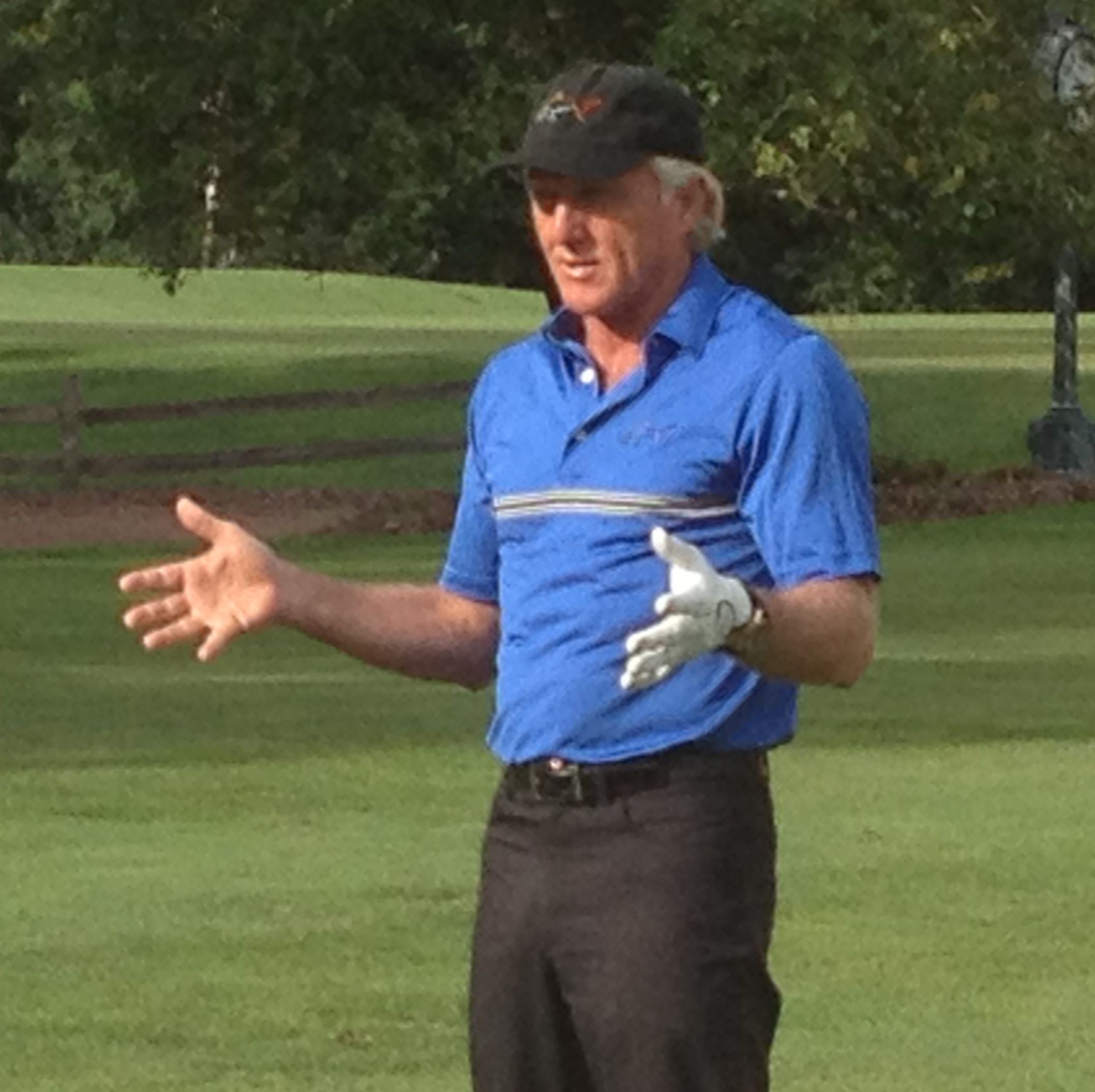 It's going to take a while before Norman and his colleagues learn to banter. There were times there when it seemed like Corey Pavin and Brad Faxon didn't know how to react when Norman tried to engage them about their golf prowess.
And under-stated Joe Buck is hardly the guy to smooth the way for that stuff. I kept waiting for him to say Jordan Spieth has an uncanny knack for finding the open receiver.
A few minor suggestions. . . how about showing Pavin, Juli Inkster and the other voices occasionally? It starts to feel like radio when you don't ever see their faces.
Also, the closeups of the ball, which is rolling like crazy, trundling into weird places, are interesting. But they'd be more interesting with the occasional wider-angle look so that we can have some perspective on why and where the ball is forever rolling.
A bigger issue is the way Fox is using/not using Holly Sonders. While Buck, Norman and their friends at the desk can sit there and chat endlessly, Holly seems under the gun to get her interviews done in 12 seconds.
She obviously has a rapport with the golfers. Loved the hug from Phil Mickelson. And she did a great job of getting Sergio Garcia to rant about the quirky greens: "It's like playing the NBA Finals without backboards.''
Let Holly do her thing. Give her another 25 or 30 seconds. It is an eight-hour telecast.
To sum up, there is a "Where's Johnny?'' feel to this Fox telecast. We miss the exchanges with his Ed McMahon, "Rog,'' on-course ace Roger Maltbie. On the other hand, sharp-edge youth-oriented Fox Sports doesn't seem interested in staying as low-keyed as the relaxed NBC crew. Or CBS or ESPN/ABC, for that matter.
Then again, it takes time to build familiarity and rapport.
And to be honest, when the commentators aren't adding enough to the telecast, I just concentrate on the video. That's really what matters.
Follow me on Twitter at @HerbGould