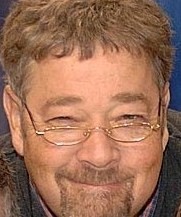 I'm down at the PGA outside Atlanta. Walked with Tiger on Day 1, saw his disastrous 11th and 12th holes on Day 2.
I believe he will win more majors, but not until he makes some major changes. Clearly, his swing is messy at the moment, the product of his injury-forced and yet another change in swing coaches. He told us that's conquerable (see the links to my Chicago Sun-Times reports) with extensive practice and tournament conditition, and I accept that. Although I don't know why anyone with Tiger's ability and mechanics, etc., would be fiddling around so much with his swing.
More important than his swing, I think he needs to get his head on straight. There's nothing like a clear mind to free up your golf swing, and his mind seems to be cluttered with all kinds of distractions. The scandalous behavior obviously has changed the world's view of him forever, and that has to weigh on him heavily. Assuming he has the ego—and he certainly does—to work through all of that, it still takes time (to heal) and effort (to find a comfortable mindset). It's doubtful that he's done all that.
With that preamble, here are some links to my PGA coverage:
A recap of Woods' bizarre breakup with caddie Steve Williams and a look at why we find Tiger so fascinating, through thick and thin. . .
(In case I get too swamped to post here, catch the rest of my PGA coverage at suntimes.com/sports )
http://www.suntimes.com/sports/golf/6994773-419/like-it-or-not-tiger-woods-remains-center-of-golf-universe.html
Why Tiger remains confident despite his two-day meltdown at this PGA Championship. . .
http://www.suntimes.com/sports/golf/7042988-419/story.html

On a more upllfiting note, a look at the way Steve Stricker and Jerry Kelly, a couple of pals from Madison, Wis., jumped out front in the first round. . .
http://www.suntimes.com/sports/golf/7017241-419/low-key-steve-stricker-ties-record-low-at-pga-championship.html
A look at Stricker's former college teammate, Mike Small, who's now the Illinois golf coach. The only club pro to make the field, Small maintains a nice perspective while balancing competitive golf with being a golf coach, which allows him to enjoy family life. He's probably the only competitor who was on hand for Carlos Zambrano's disappearing act when the Cubs played the Braves in Atlanta Saturday night.  . .
http://www.suntimes.com/sports/golf/7037564-419/illinois-golf-coach-mike-small-makes-weekend-cut-at-pga-championship.html