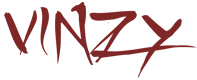 On recommendations of fine wine, whom do you trust?
For the one-percent holding unlimited cash, a Robert Parker 100-pointer is a must buy, even if vintners worldwide craft bold reds that appeal mostly to the old Wine Advocate's palate.  Others put faith in the ratings at BevMo!, even though 93 points might be less about quality and more about the chain getting stuck with overstock in Lodi.
However, thanks to a fellow named Drew Falkman and his new online wine shop, www.Vinzy.com, consumers now have a friend in the wine business.  Falkman's mission is to identify and offer liquid diamonds from small producers, eschewing scores and corporate-owned mega-wineries.  The Vinzy "library" includes high quality wines that also match five distinct "drinking profiles."  Currently open by invitation only – – although Falkman will likely sign up anyone who asks – – Vinzy is essentially a curated wine shop serving the boutique and luxury wine market.
"Good wine is so hard to find," says Falkman.  "Many of the smaller guys simply run out before I can get even a small allotment.  And a lot of the winemakers have other jobs, so they are challenging to get ahold of, much less to get samples from them and sign contracts."  And with nearly 4000 wineries in California alone, tracking down winners is virtually impossible for anyone but a dedicated merchant.
While Vinzy has its competitors – – including Los Angeles-based MyWinePlus.com and wine.com – – few offer the hands-on attention of a curator in search of small lots of great wine.  What's more, Vinzy is part of a movement that's cracking a long-standing alcohol distribution system that Falkman calls "an evil empire."
Cracks In The System
Consumers are largely still at the mercy of a three-tier system that controls wine sales, each of which takes profits from the wineries and the resellers, such as retailers and restaurants, and adds to the cost of wine.  Reluctant to undercut distributors, most wineries charge retail prices in tasting rooms.  That's because the wholesale distributors have had a political and regulatory stranglehold on the business since the end of Prohibition, lobbying for state laws that prohibit the direct shipment from wineries to consumers, with the exception of certain states.
The system creates a disproportionately large regulatory burden on small wineries that don't have corporate resources.  There are nearly 9,000 in the U.S., most of which are small.  Indeed, 50 wineries now produce 83 percent of American wine, economic clout that clearly controls shelf space at supermarkets.
Moreover, with the top down, 50 to 100 point scoring system mentioned earlier, a handful of publications, including The Wine Spectator, generally dictate the nature of good wine.  In starting Vinzy, Falkman took advantage of small cracks in the system.
A Belief in Small Scale Wines
Originally from Minneapolis, the 44-yearold Falkman got his start working in a Madison, Wisconsin wine bar while in college.  He spent time in the restaurant world and then moved to Oregon, taking a job as a representative for a Portland-based wine distributor.  For a time he served as chief technology officer of a dot.com company that bombed, which brought him back to making Oregon pinot noirs.
Falkman and a partner made their own wines, although their profit margins were thin.  "We were doing it with really low capital input, helping at a friend's winery in exchange for space and equipment usage," he recalls.  "Our only real cost was raw materials, barrels and the occasional lab test. It was a big disappointment to me that people couldn't make wine on a small scale, because this experience proved that this is usually the best way to produce great wine."
After moving to Los Angeles, Falkman kept looking for a way to help winemakers stay small and make great wine.  In 2012, the officials regulating California's alcohol industry issued a memo saying third-party marketing companies could sell wine on behalf of wineries, which would ship directly to the consumers.  Vinzy's business model was born.
Getting In On A Cult
The five types of wine drinkers in the Vinzy system are determined through multiple-choice answers to a set of questions, such as what type of wine would you bring to a dinner part, and whether you like to experiment with new wines.   Each type has a self-descriptive name: Connoisseur, Explorer, Eclectic Palate, Power Broker and Traditionalist.  You can take the test on Vinzy's website.
Finding wines of a quality and style that match Vinzy consumers is Falkman's biggest challenge. At the moment, Vinzy is featuring seven California wineries and two from Oregon.  Thanks to changes in regulations, wineries associated with Vinzy marketing choices can ship to about 40 states.
Bottles typically range from $35 to $95, a price point where money does equate with quality.   And since some of these wines are destined to attain a cult following, now is the time to get on a cult, before it's a cult.
Here's is Falkman's brief take on several wineries in his library:
Larner: "If you could find everyone who sources their vineyard's Rhone varietals – – Grenache, Syrah, Mourvedre and also Malvasia Blanc – – it's like a who's who of Central Coast winemakers. They had a panel on Rhone Rangers and every other person featured grapes from his vineyard. Michael Larner only started making wine in 2009 (the vintage we are showcasing) in small amounts, but they will be making more and will be widely recognized as one of the best in the area in a few years.
Venteux: "They are this family run little operation nestled in a valley in Paso. Making terrific stuff but without ego so they don't get the recognition they deserve."
Carucci: "Their Viognier is excellent as is their Syrah. Husband and wife team are making it micro level while they work their day jobs."
Archium: "Another couple of day jobbers that are on an upward path. Remind me of my friend and I when we first started – but they are going higher quality and aiming for cult status."
Clos Solene: "French winemaker Guillaume Fabre and his wife run the winery. It's a micro-operation but they are making wine very seriously with the best grapes (he gets them from the estate vineyard where he is assistant winemaker and manages the vines himself.  They never intend on getting huge, and simply want to just make really good wine."
The Farm Winery: I met the husband and wife  at a tasting and was blown away by their cab. I would stand it up to any Napa Cab. I think it's more refined and balanced and has that wonderful California cab thing going on.
Bodegas M: More for fun and for our Eclectic Palates, with Spanish wine varietals.  I have a weakness for Albariño.  It's fun and enjoyable summer wine with seafood.