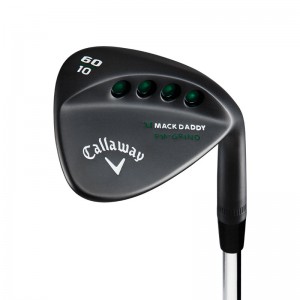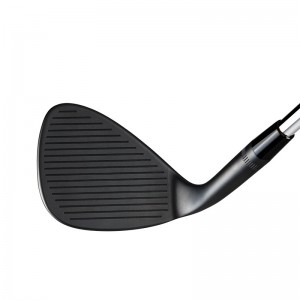 When Callaway resurrected the Great Big Bertha driver last summer, the company put some of its best technology into an iconic brand, melding the confidence inspired by the original of 20 years past with an adjustable clubhead which, with the right settings, can correct a fairly-flawed swing. This spring, Callaway has again combined the relatively old and something new, in the release of the Mack Daddy PM-Grind Wedge with a Matte Black finish, a club designed by Roger Cleveland with input from five-time major winner Phil Mickelson.
In fact, Mickelson packed three of the chrome Mack Daddy's – – in 56, 60 and 64 degrees – – during last year's Masters, where he finished 14 under and in a tie for second, behind only Jordan Spieth. In an interview with GOLFWEEK'S Jim Achenbach, Mickelson said that the wedges "were critical for my success this week. My bunker play has never been this good, and I hit some shots out of the sand; I holed it on 15. I hit two shots yesterday out of 7 and 12 that were almost impossible given the lie that I had, and yet the ball came out with spin."
Sporting the new Matte Black finish that's proved popular with Tour players, the Mack Daddy has an unusual shape, with a high toe that puts weight high on the clubface, and 39 percent more groove area than in most other wedge models. The design has a certain degree of versatility that enables players to aggressively accelerate through shots in a variety of conditions, be it a flop shot out of thick rough or a splash of fluffy sand.
The Mack Daddy wedge carry a suggested retail price of $129.99