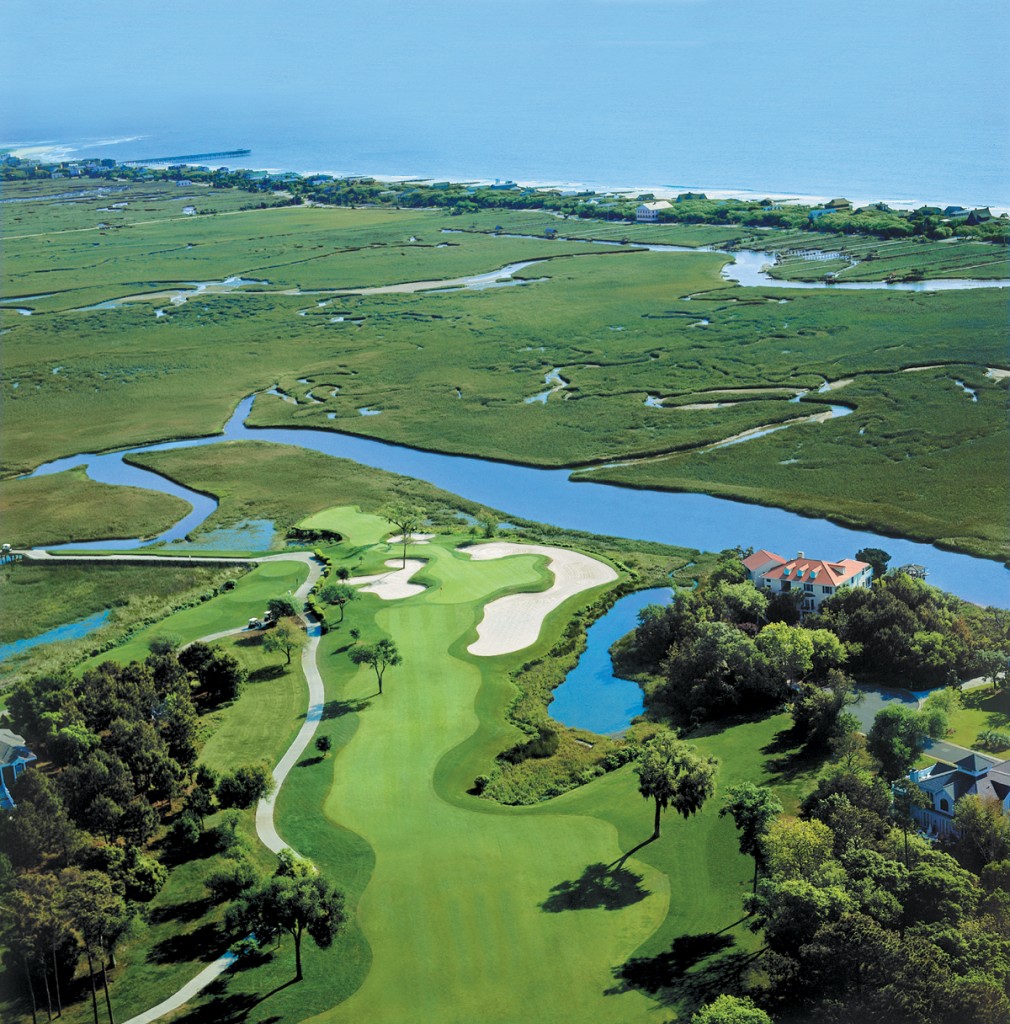 In 25 years as a golf and travel writer I've been lucky enough to pursue the Royal and Ancient Game in most US states and more than 30 countries around the world, from New York to Nepal to Napa, from Brora to the Bahamas.  I've skulled shots to sand greens, shanked approaches inside safari parks, and three-putted the white ball along Africa's Ivory Coast.  I played a golf course in China located at such high altitude that they included oxygen bottles on the golf carts.
Even so, there are still a few blank spots on my golf map that should have been among the most obvious destinations to fill in.  Such as Myrtle Beach, South Carolina.  I've somehow avoided one of the densest concentrations of great beachfront golf on the planet.  Until now.
Next week the Golf Road Warriors descend on Myrtle Beach to play half a dozen courses along the Grand Strand and to sample the sandy, salt-air vibe.  We'll take on such great tracks as Pawleys Plantation (pictured above), Pine Lakes, Grande Dunes, Myrtle Beach National, Willbrook Plantation, and Tradition Golf Club, and bed down at top-notch hostelries Litchfield Beach and Golf Resort at the southern end of Myrtle Beach and North Beach Plantation toward the middle of the Strand.
Joining me will be friends and colleagues Jim Frank, editor par excellence who may go through more cigars than golf balls during the trip; writer/editor David Gould, known for talking in his own backswing, always walking and carrying his own bag when allowed, and muttering incoherently in the woods between shots; and Bob Fagan, elder golf statesman who has played more golf courses than any currently living golfer– and who considers anything less than 36 holes in a day a mere warm-up.  We'll be tracked like wild mountain gorillas by videographer Jamie McWilliams, who will capture the rare triumphs and typical golf struggles as we seek to tame– or at least reach detente with– a handful of stellar golf venues along the South Carolina Coast.  Come back here to check out our on-going exploits.