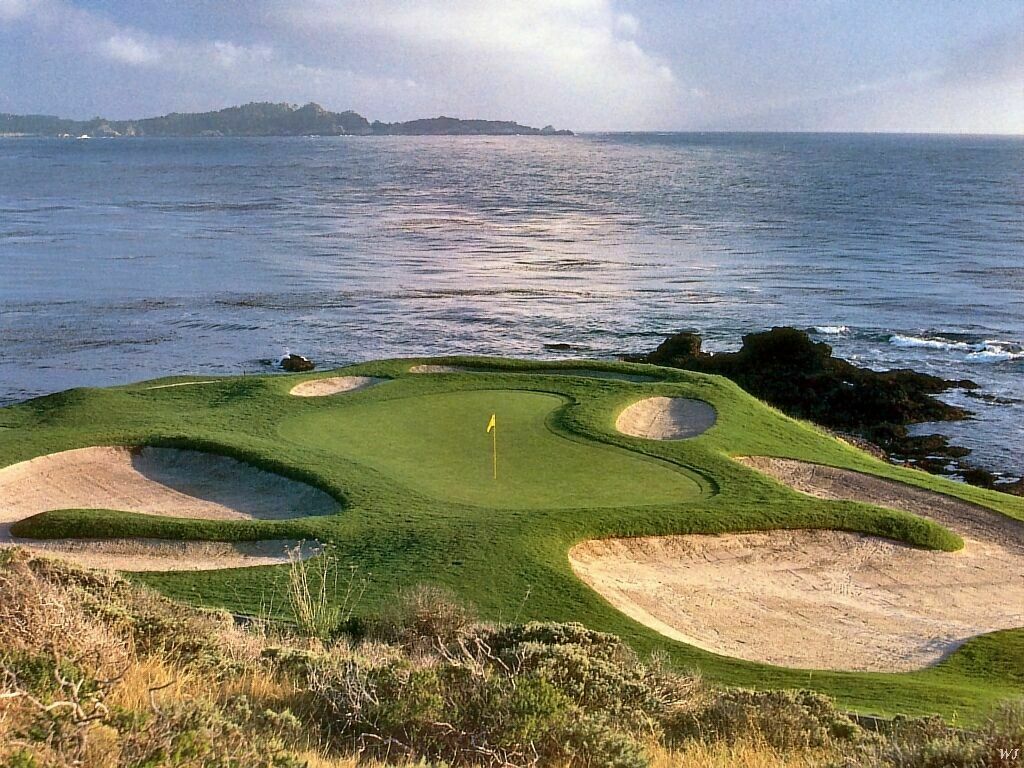 With the U.S. Open starting tomorrow, everyone is looking to Pebble Beach—and everyone at Pebble Beach is looking to the skies and worrying about the weather.
Players, officials, and spectators are hoping for sunny skies and cool temperatures. They're likely to get their wish. A quick check of the Internet shows a placid forecast: sunshine and highs in the mid 60s.
To which I say, "Damn."
Sorry, but I want rain. Maybe some hail. Thunderstorms would be nice. And wind. Lots of wind.
Without inclement weather I'm afraid Pebble is going to play pretty easy. Yes, I know all about the changes made to toughen the course for the Open. (I've written about them.) But a weather-free Pebble can be pretty tame, and I like to see the best golfers in the world challenged. Make them earn their money.
And save the good weather for when the rest of us are out there.
Somewhat related, much has been made of the USGA's "Brown is the New Green" philosophy. I'm not arguing against wiser water use and firmer, faster courses. I just find it odd that Pebble Beach has been chosen as the place to promote less-than-green conditioning.
A "brown" Pebble is very likely a dead Pebble. Typical Monterey Peninsula weather keeps the course green. Very green. So America's golfers could be confused about what the USGA is espousing; it's similar to what happens when we see Augusta National for four days a year and then insist on similar conditions at Goat Track Muni. It doesn't make sense.
For more on the brown=green philosophy, and how it will affect the golf courses you and I play, read this article by former USGA agronomist Tim Moraghan. Then ask your local superintendent what he (or she) thinks about brown and green.