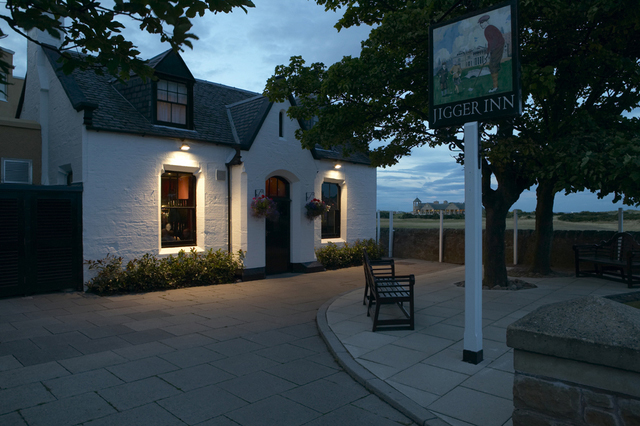 If you've been to St. Andrews, Scotland, there's a good chance you've been to The Jigger Inn, the famous pub next to the Old Course Hotel. If not, you've missed a true taste of the "Auld Grey Toon."
Now the toon—er, town—and the Inn, which still inhabits its original 1850 building, are offering a new taste, the eponymous Jigger Ale, which will only be sold on premises. The beverage was created by Belhaven Brewery, the oldest independent brewery in Scotland, founded in 1719. Already makers of something called St. Andrews Ale, Belhaven actually is located in Dunbar, across the Firth of Forth from St. Andrews, placing it closer to other famous courses such as North Berwick, Gullane, and Muirfield.
(A personal note: Belhaven also makes an ale called Twisted Thistle, a favorite of mine that I usually drink in a highly recommended midtown NYC bar/restaurant called—what else?—St. Andrews.)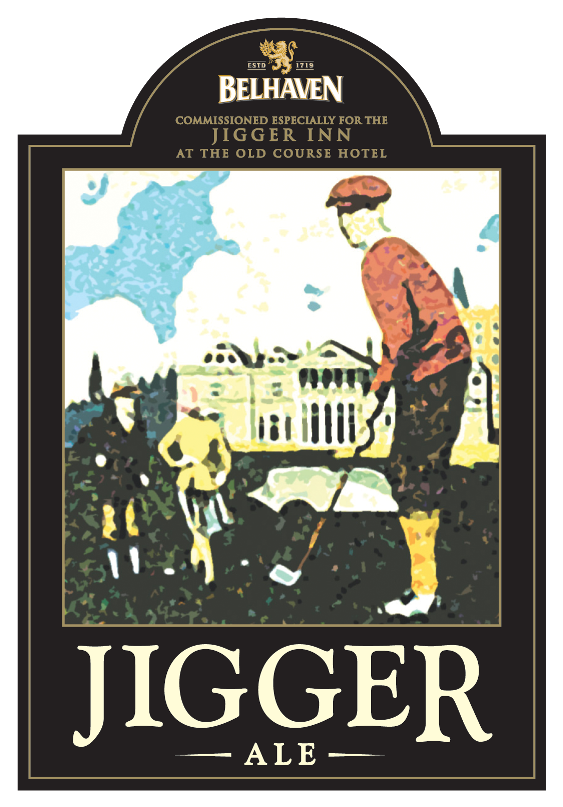 The creation of Jigger Ale was prompted by Herb Kohler, owner of the Old Course Hotel, who wanted, according to the press release, "a classic Scottish Ale that would be as unique as The Jigger Inn itself."
George Howell, director of brewing for Belhaven Brewery, said, "During the development process, several options and beer styles were presented for tasting and evaluation, but it was the current Jigger Ale recipe that met with the resounding approval of Mr. Kohler and his team. It is a unique beer for a unique place and I am sure visitors to the Jigger will enjoy many, many pints in the years to come."
For those of you really into your beers and ales, the official description of Jigger Ale follows. I intend to be in St. Andrews in a few weeks and will endeavor to do my journalistic best and sample the new brew, then follow up with a detailed report. Stay tuned.
Characteristics of Jigger Ale:
• Jigger Ale (3.9% ABV) delivers a delicious fusion of Golding and Challenger hops, which create a backdrop to subtle tones of nuttiness and toffee.
• Its ingredients comprise: malted Barley with some roasted malts, traditional UK grown hops, Belhaven's own ale yeast and own well water.
• The Barley, often referred to as "The Soul of Beer," is 100% Scottish grown and is a variety called "Optic."
• The hops, which contribute flavour, especially bitterness and aroma, are varieties called Challenger and Golding. These have been blended to produce just the right balance of bitterness to produce a fine, quaffable ale.
• The Belhaven yeast is unique to Belhaven and has been cultured and selected to produce typical Belhaven house flavours.
• The water is pumped from 120 feet down in our sandstone well. The water is then filtered again in the brewery before using in our Brewhouse.