TaylorMade's "Tour Experience" is as close as we'll ever get to being treated like a pro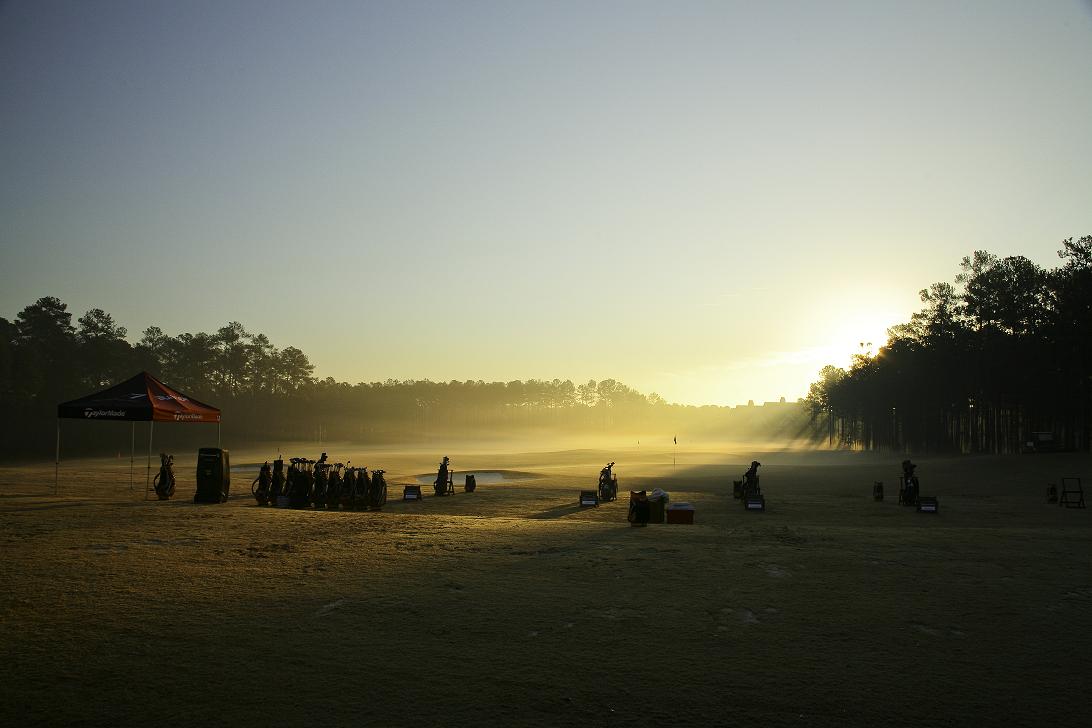 Among the many perks that come with being a Tour pro—including perfect range balls, courses in perfect shape, and big checks inscribed with perfect numbers—is golf equipment perfectly fitted to your game. Part and parcel of the contract to play a particular company's clubs (another perk) is the opportunity to spend hours at corporate headquarters, hooked to the latest in high-techery, having your swing analyzed to the micromillimeter and matched to the ideal clubhead, shaft, loft, lie, bounce, even ball.
While many equipment manufacturers offer sophisticated club-fitting to the masses, the first with true Tour-quality prescribing is TaylorMade, which recently unveiled its Kingdom at Reynolds Plantation. Originally designed for TaylorMade staff players living in the east, the Kingdom opens at select times to small groups of amateurs (no more than six a session) who want a little taste of what life is like inside the ropes.
The program is called "Tour Experience," and it's hard to think of a better place to put it than Reynolds, the 10,000-acre golf community/resort about 75 miles east of Atlanta. There are five outstanding courses on the property, designed by Jack Nicklaus (Great Waters), Tom Fazio (The National), Rees Jones (Oconee), Bob Cupp (Plantation), and the newest, Jim Engh's Creek Club, which opened last summer. The 90 holes offer radically different approaches to course architecture, but a consistently high level of service and conditioning. Unfortunately, those partaking of the Experience might not have much energy left to play more than a round of two, since their time—two days and three nights—are spent mostly eating, sleeping, and hitting balls, just like the pros.
Accommodations are also Tour-level, in the country's only Ritz-Carlton Lodge, a slightly less formal version of that marque's excellent hotels. Again, those experiencing the Experience might not have the time to relax on the private terrace overlooking Lake Oconee or enjoy the full spa and fitness center; they will, however, appreciate the feather beds and 100 percent goose-down pillows. (And wisely soak up some Southern hospitality in the comfortable lobby bar.)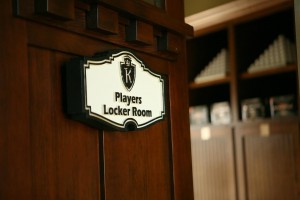 For the true hard-core, most of the time will be spent at the Kingdom, a terrific practice facility with a vast driving range, short-game area, and central building where each player gets a locker, eats breakfast and lunch, and undergoes a battery of swing analysis. The action moves from inside to out, from full swing to short clubs, in a well choreographed flow of club-fitting and instruction.
The hub of indoor activity is the studio, where nine high-speed cameras and a sophisticated computer package called MATT (Motion Analysis Technology by TaylorMade) turn each golfer into a silvery swinging avatar. Much easier to understand—and stomach—than watching video, the faceless figure that appears on the big screen can be viewed from all angles and helps the staff of teachers and technicians begin the process of fixing a swing and creating the ideal set of clubs.
With MATT's recommendations as the starting point, the work moves outside to a nearly endless selection of irons and woods. Changing clubheads, shafts, and grips, golfer and fitter fine-tune the numbers: A little more loft might mean less sidespin; a different head shape could produce a better launch angle. In my case, swinging less severely out-to-in wouldn't hurt either, but we only have two days. On the range, an incredibly compact computer system called TrackMan measures every aspect of a shot, and shows how a small change in club specs or swing dynamics can yield immediate benefits. It's not unusual to add 25 yards, or eliminate a slice, in 5 to 10 swings.
The same sort of fast fix might come from the instructors, led by Charlie King, one of Golf Magazine's Top 100 Teachers. Whether it's trying to master the five denominators common to all great golfers or working on chipping and pitching, the dual concentration on mechanics and equipment continues. It's amazing to see how reducing the bounce on a wedge helps impart backspin on short shots. And once MATT told me that my combination of putter and stroke created negative loft at impact, I worked on moving the ball forward in my stance back on the putting green.
The yin and yang of inside/outside, swinging/fitting, long-game/short-game takes about a day and a half, followed by a round of golf. And if that were the whole thing, it wouldn't be a bad golf school. But it's called Tour Experience for a reason: Make that two reasons, and they are what make this program unique.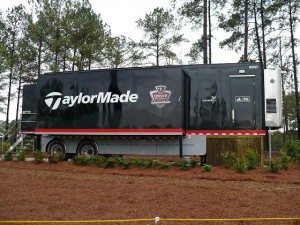 First, that round of golf is played with a perfectly fit set of clubs. TaylorMade has parked one of its equipment vans at the Kingdom, and as soon as the fitting is done, the club-making begins, just as it's done on Tour. The new clubs will be waiting the next morning, so each golfer has a chance to try them on the range then put them to the test on the course. And, of course, take them home the next day.
Second, to give the amateurs another impression of the pro's life, a real live pro is part of the package. At each Tour Experience, one member of TaylorMade's staff will be in attendance, probably hitting balls next to you on the range or having a beer in the bar at night. And for certain, that pro will join you for dinner in a private dining room at one of Reynolds Plantation's clubhouses. Sharing gourmet food and fine wine, there's no telling where the conversation will go.
Our guest pro was Shaun Micheel, winner of the 2003 PGA Championship. Generally regarded as a quiet guy, Shaun proved to be delightful company: He talked about the keys to success on Tour—"ultimately, what it comes down to is putting"—divulged a few secrets about other players (sorry, we promised), and, no surprise, marveled at the wonder that is Tiger Woods. Or as Micheel put it, "I know that Tiger just laughs at the rest of us." Maybe that's why he was working with the Kingdom staff the next morning.
The program is not cheap—$9,000 for everything but airfare—which includes room, meals, golf, instruction, a host of surprises, and a fully fit set of clubs. Not a bad price for a peek behind the curtain, and you don't even have to Monday qualify.
For more information on the Tour Experience at The Kingdom at Reynolds Plantation, call (866) 499-5366. Or go online to www.thekingdomatreynolds.com.
A slightly modified version of this article first appeared in the June/July 2008 edition of The Met Golfer.