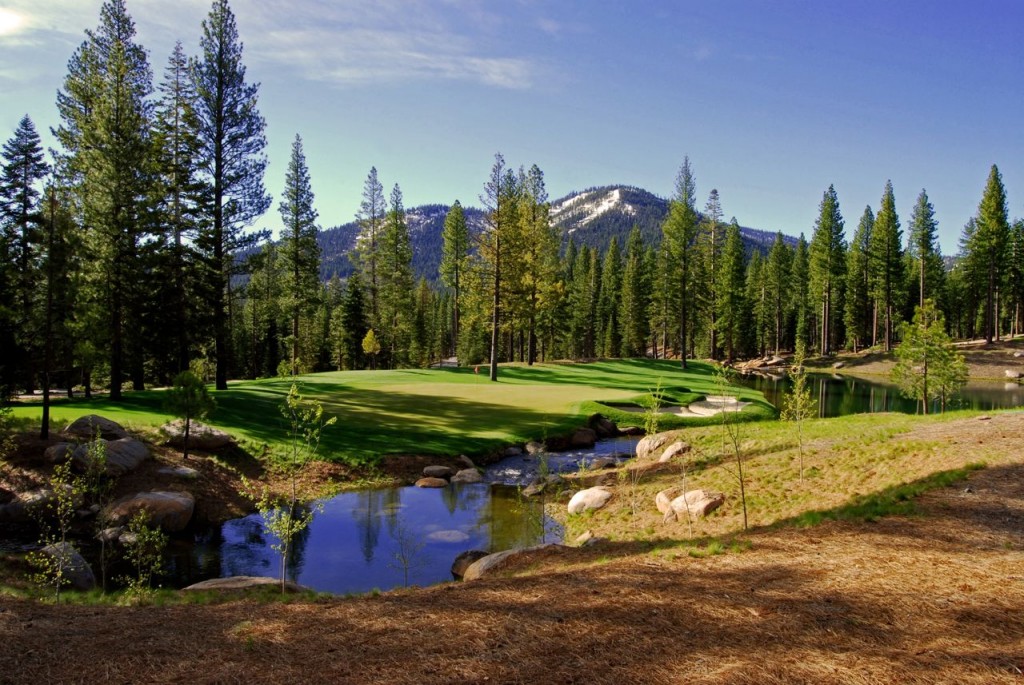 One perk of this job is the occasional opportunity to be admitted inside the velvet ropes and experience life at an exclusive golf community. Not just play the pristine course, which is pretty good stuff, but to sleep in the big bed, use the fluffy towels, drink in the members-only lounge, and otherwise pretend for a day or two that the million-dollar lifestyle can be had on the income of an ink-stained wretch.
I've been lucky enough to see quite a few private preserves, most of which put the golf front and center. But as much as I love having 18 holes almost to myself, the communities I remember best and most fondly offer something more, something special. Sometimes it's location, often times it's scenery.
At Martis Camp—a 2,200-acre community surrounded by the Sierra Nevada mountains above the north end of Lake Tahoe near Truckee, California—it's attention to detail. The people who built and run this high-altitude hideaway (it sits at 6,100 feet) like to sweat the small stuff.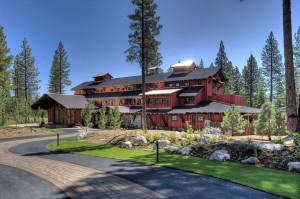 They wisely put the emphasis on family, bringing together the generations to spend quality time and enjoy the great outdoors. I've never been in a community so attuned to kids, who can't possibly complain about being bored. Besides its own lake, swimming pools, basketball courts, soccer field, 26 miles of trails for hiking and bike-riding (bikes provided), even a library, Martis Camp has the "Family Barn" (left), 18,000 square feet of bowling lanes, art loft, movie theater, indoor basketball court, pinball machines, soda fountain, board games, video games, and much more. Also available for use by adults.
And you've got to love any place that fills a freezer with Häagen-Dazs ice-cream pops, places it near one of the playgrounds, and keeps it open, stocked, and free 24/7.
Speaking of freezers, in a few months construction begins on the community's own ski lodge, which will be at the base of its own ski lift, which already connects to the Northstar-at-Tahoe resort. Depending on where your home is, it really is possible to ski down the trail right to your front door.
The golf course is very good, and treated as one more amenity rather than the be-all and end-all of community life. Tom Fazio designed it, building something challenging as well as beautiful, taking advantage of its setting to showcase spectacular views of snow-capped peaks, soaring pines, and deep-blue sky. It's a big course, broad and long (although golfers are aided by the altitude), with steep flash-faced bunkers featuring ragged edging that, I was told, Fazio borrowed from Los Angeles's Bel-Air and Los Angeles Country Club, both designed by George Thomas.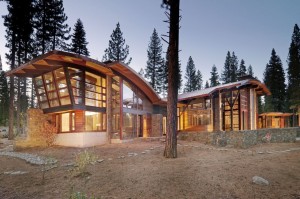 Martis Creek winds through the back nine, the more up-and-down side, climbing to a big finish in the shadow of the 50,000-square-foot lodge, which opens July 4th weekend. The sprawling wood-and-stone building, reminiscent of a national park lodge, has dining rooms, pro shop (with indoor swing simulator), incredibly elegant locker rooms, spas, lounges, the community post office, and public spaces. Nearly every human need can be handled within this castle, which is still rich with intimate touches such as artwork, fine fittings, and a vaulted ceiling made of quilt pieces that is as charming as it is unique.
The course will test strong players while hewing to the community consciousness: a set of "junior tees" helps children and newbies ease into the game. The golf staff, led by head pro Gus Jones from New Zealand, knows it's important to accommodate all levels of player without ruining anyone's experience. They also oversee a terrific driving range that is as scenic and well tended as any hole on the course. (A number of homes look out on the range and it's hard to tell, standing on their patios, that the view is of the proverbial "rock pile.") There's also a 60,000-square-foot, 18-hole "putting park," reminiscent of those found in many British towns, that provides equal measures good practice and good fun.
Now a dose of reality: Living the good life doesn't come cheap. There are 653 homesites, each an acre-plus, starting around half-a-million dollars. About half have been sold, quite a few during the recent economic mess, which didn't seem to affect the residents too much. (The majority of members come from the San Francisco Bay Area, about a three-hour drive away. There's also a private airport just outside the main gate.) Prebuilt homes begin at 3,250 square feet—they're called "cabins"—while some of the custom homes were gargantuan and varied in style from log to luxe. (That's one of them, above right.) Prices begin at $2.2 million and go up, stratospherically if you desire. Joining the golf club costs another $105,000 plus annual dues. But still keeping to the family theme, membership extends up and down, to grandparents and children.
It must be nice to have the resources that let one live in a place like this. And for a few days, it was.