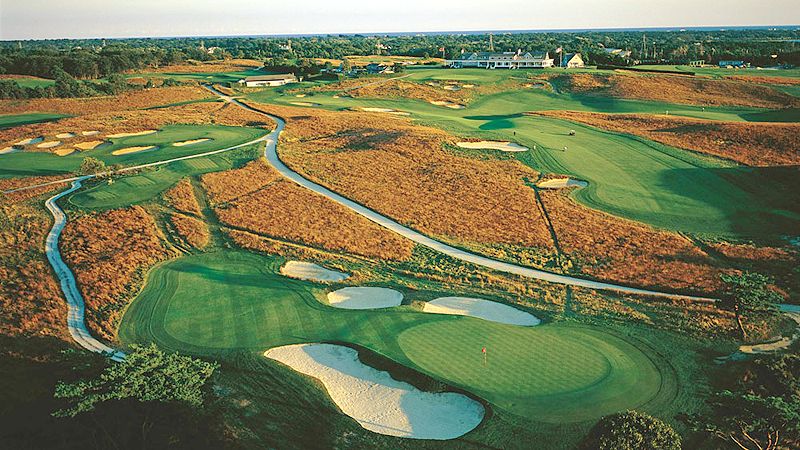 Being in the golf business, the question I fear most is "What's your favorite course?" It's almost impossible to answer since there is a regularly changing roster running through my head at any given moment. And I'm pretty sure many other golfers feel the same way.
Which is one reason I'm getting a kick out of the LINKS100, the newest "best-course" list, produced by LINKS Magazine: It allows me to tally my own top courses, keeping a running index that I can add to or change whenever I like. (Note: I'm a Contributing Editor to LINKS and was marginally involved in the creation of the LINKS100.)
But there's more, and this is where things get interesting: The LINKS100 is open to everyone, lives on the internet, and every time you, your friends, or other golfers anywhere around the world create and save their personal lists, they are tabulated into the master list.
Making LINKS100 the first course ranking based on the votes of real people.
It also means LINKS100 is the first "living" list, regularly updated, changing, and instantly accurate. So whenever you play a new course and add it to your roster, it gets tabulated into the big list. Or if you change your mind about a course you've already played and ranked, changing its standing on your personal ranking also is figured into the master ranking.
Unlike the other magazines' lists—which come out every two years or so—this one is fluid. If a new course opens and enough people play it and love it, it can make its mark right away. Similarly, if a course falls out of favor as more golfers visit, down the list it can go. Which is why the LINKS100 website (linksmagazine.com/links100) also displays "hot" and "cold" lists of clubs currently trending up and down.
Obviously if you want to see your favorites make the list or climb, you need to get lots of like-minded golfers to sign up (it's free and easy) and then create their own accountings. (Instructions are on the website.) It truly is "the more the merrier." And when thousands and thousands of real golfers are voting things can get really cool.
Whether your personal list has 5 courses, 50, or 500, you can have a voice. Every vote counts and you'll be keeping your own list while simultaneously comparing it with how the rest of the golf world thinks.
Sign up, tell your golf buddies, and be part of the first course ranking of, by, and for the people.
By the way, for those of you still curious about my favorite course, the one at the top of this page is number one on my LINKS100 list.