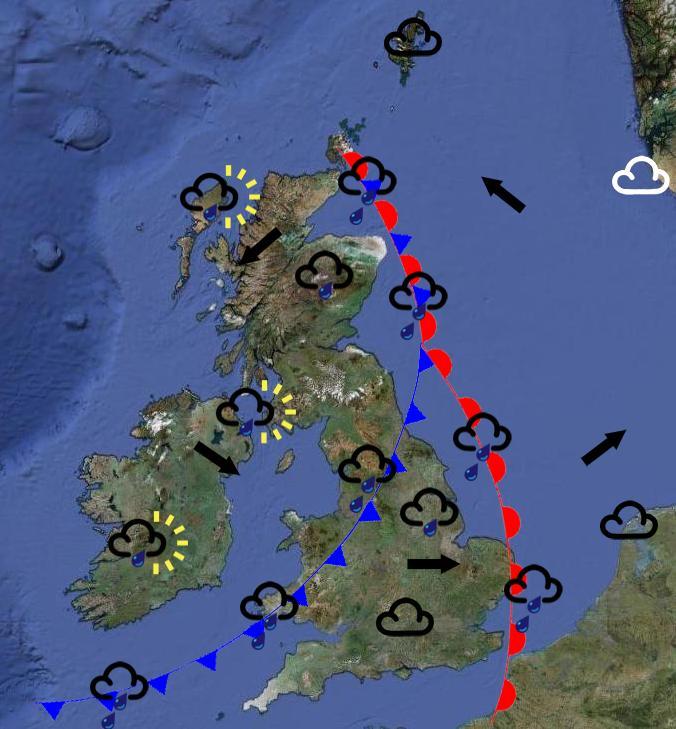 Traveling golfers in Scotland have few worries. Usually someone else is doing the driving, and in our case it's Angus, the wonderful bus driver from tour operator Perry Golf, who has been our chauffeur the last few days. Very often someone else has arranged all the eating and sleeping arrangements. And as to the golf, experts like Perry Golf—and in our case, the Golf Road Warrior brain trust—pick the courses.
So usually all the individuals have to concern themselves with are packing, playing, and precipitation.
The less said about playing, the better. Other than, if you come to Scotland expecting to play your usual game and shoot your usual scores you are missing the point. You're over here to experience a different sort of golf, not only links golf if that's your fancy, but often the ways of fine private clubs, caddies, and a more relaxed approach to the game. Of the last, one of the highlights used to include playing 18 in little more than three hours, but the "American game"—too many practice swings, yardage measurements, and grinding over two-footers—seems to have invaded the British Isles. We're all the worse off for that.
As to packing, if it's an art I'm a Philistine. I always bring too much and often of the wrong thing. I'm not sure what possessed me to bring a pair of non-waterproof shoes on this trip except that they are very lightweight. But whatever they weigh is irrelevant if the shoes are unwearable because my feet get soaked in them. I also brought too many short-sleeve golf shirts and not enough long-sleeved warm tops, forcing me to buy a few (although I never mind having an excuse to buy sweaters and logoed wear while here). And regardless of the state of my game, I pack too many golf balls, knowing they are ridiculously expensive outside the U.S. but always overly pessimistic regarding how many I'll lose. And that's important when carrying your own bag or giving it to a caddie. That said, a good rain suit like our Sun Mountain "weather cheaters" is a must (even when dry, it's very effective in blocking the wind), and I've been happy the last few days with a pair of Etonic rain gloves I found in the golf closet and have worn almost religiously, on both hands, that have provided both grip and protection.
Finally, precipitation. For weeks beforehand, I check weather websites like they are the Oracle (they're not). I try to decode the isobars and wind measurements. And on this trip, because we're traveling with two locals—James Mason and David Whyte, from London and Dundee, respectively—we hang on every report from their smartphones of the latest forecasts. James, in particular, seems to revel in telling us that the rain will be heavy from 10am until noon, then lighten up, only to return for another 27 minutes, at which point we'll be hit by a plague of locusts. I'm not sure what app he's using but I wonder if it also reads tarot cards, picks stocks, and has a favorite in the third at Pimlico.
But sometimes the heavens can be, indeed, heavenly. If you had told me 24 hours ago that we'd play at all on the day just ended, I'd have laughed. All night long wind and rain lashed at the Marine Hotel in Troon, where we've been staying (more on it later). We all wished secretly, and then loudly, for a "lie-in." But as warriors we soldiered on, and were rewarded with an absolutely splendid afternoon: At one point on the course at Western Gailes I can honestly say I was warm and removed a few layers for about 45 minutes as I soaked in the sun. It was glorious, as was the course itself.
More on that later, as well, since I'm writing this at 4:30 in the morning. That's the other thing about golf-travel: Sleep, or the lack of it. I'm too tired to have anything intelligent on that subject. So I'll get back into bed and hope to sleep on it.
Please keep following the wet and wild adventures of the Golf Road Warriors on our website.