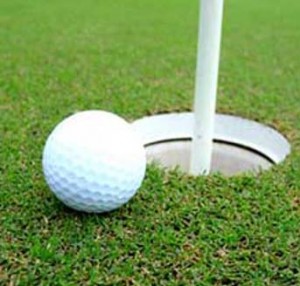 Wide awake in St. Andrews, the home of golf, jet-lagged and probably a bit too much Jigger Ale. Also, the sun comes out very early at this time of year. All of which means my mind is racing rather than resting. And what am I thinking about? The language of golf.
Like all sports, golf has its own vocabulary, words and terms that we practitioners use to describe the game and identify ourselves to fellow travelers. But I'm not thinking about that. What is keeping me up are golf phrases that have worked their way into English and are commonly used even by people who don't know a 6-iron from a six-shooter.
In the middle of the night, here are a few I've come up with:
–Mulligan.
–Teed Up.
–Par for the Course. This seems to me, in my sleep-deprived state, the ultimate example of a golf phrase working its way into our language.
Now I'm looking for more, and asking for your help. Please don't go running to the various golf dictionaries and phrase books; anyone can do that (as I may when I get home). But think about the words and expressions we use every day that draw directly from golf–and yet can be used with no knowledge of the game.
But be careful. A number of clever things we say–"Never Up, Never In," and "Drive for Show, Putt for Dough" come to mind–are so common to us golfers that we might think everyone uses them. I don't believe the proverbial little old lady from Pasadena has ever uttered either of those. Unless she's teeing it up (used here in its golf sense) at Oakmont this week.
Please use the reply on this post, below, to respond and we'll try to get a dialogue going. You're away!