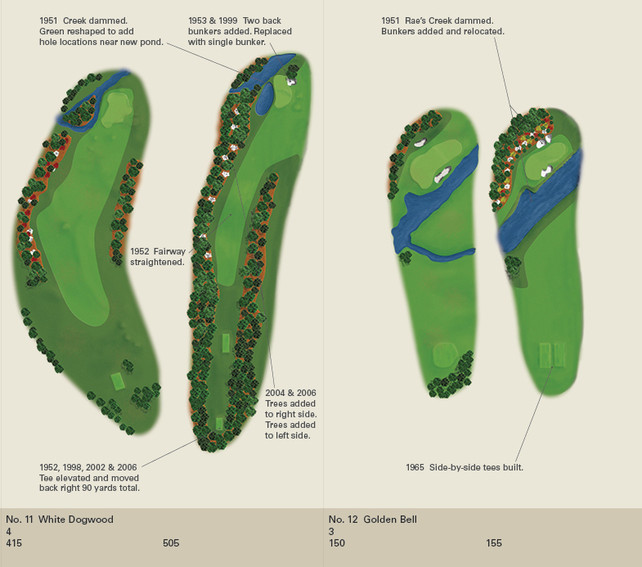 I wish I'd seen this before The Masters.
Click on this link to Fast Company magazine's website, to see (and perhaps buy) a very interesting poster that shows how all 18 holes at Augusta National have been changed over the years. As the artist/writer, Bil Younker, shows, there have been numerous alterations to stop the spread of technology from making the course too easy. Of course there are references to equipment and Tiger-proofing, etc. But it's the side-by-side diagrams, with capsule descriptions, that make the poster worth viewing. And for you nuts out there, purchasing.
The analysis is a little simple, as it's not for a hard-core golf audience. But as I've learned in nearly 30 years in the golf business, anything about Augusta National and The Masters is going to have an audience. Let me know what you think.