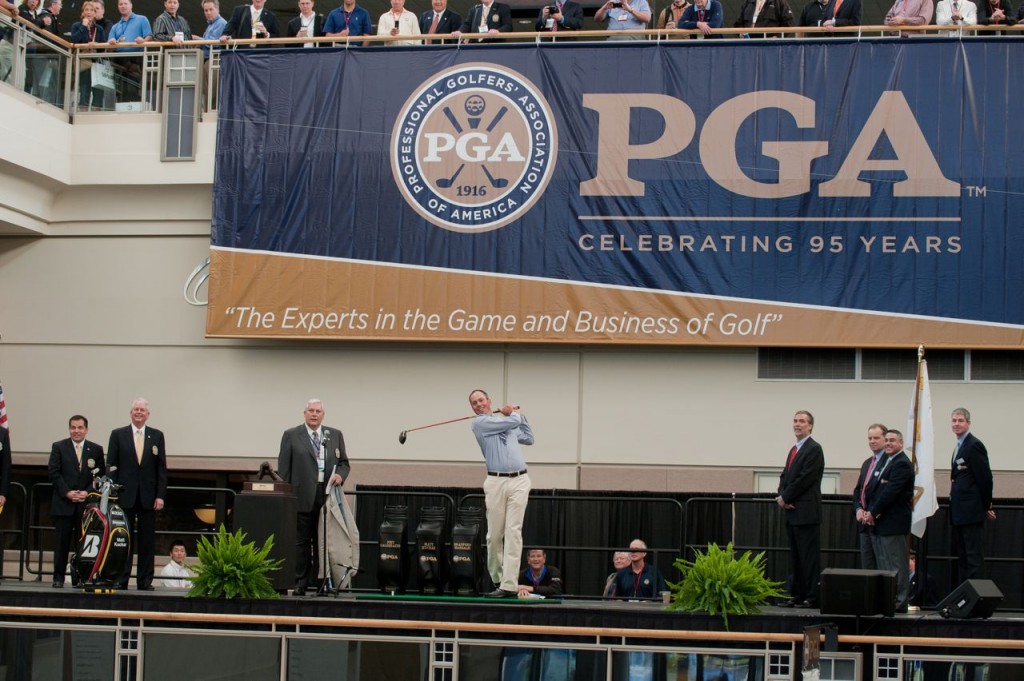 Matt Kuchar hit the "opening" drive at the PGA Merchandise Show. Photograph courtesy of PGA of America.
I'm just back from the PGA Merchandise Show, the golf industry's big trade show held every year in Orlando. It was worth going south simply to escape the snow in the Northeast, which has been falling faster than Tiger down the leaderboard.
The show proved rather flat and quiet. There were lots of new ideas, but few were groundbreaking. And I've already written about many of the notable club offerings, particularly from TaylorMade and TourEdge. (If you pick up the February issue of Robb Report magazine, you can read my report on the new Callaway Diablo Octane driver, built with assistance from automobile manufacturer Lamborghini.)
Over the next few weeks, I'll introduce you to some of the more interesting new products from the show, covering a wide range of categories. Starting with gloves.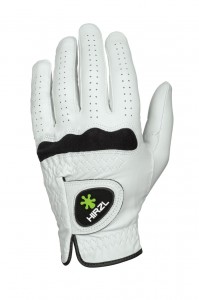 Hirzl, from Switzerland, makes gloves and only gloves. Already established in cycling and equestrian sports, the company has entered the American market and wants golfers to think of the glove not as an accessory but as equipment that features truly helpful technology.
Aimed at better players, Soffft Flex (left) is a Tour performance glove, made of Cabretta leather that has undergone 72 steps to ensure that it doesn't dry out, crack, or lose flexibility. Perhaps most incredibly, Soffft Flex is machine-washable, so it will stay soft and last a very long time.
High- and medium-handicap golfers will want to check out the Trust Control and Trust Feel gloves, made from kangaroo leather, which is supple yet durable and also resists drying and cracking. The name "Trust" refers to the glove's gripping power: The Control glove grips 3 times better than other gloves in dry conditions while the Feel offers twice the grip. This is especially helpful to new and high-handicap golfers, who often put a tight squeeze on the club, causing tension in the arms and hands and leading to poor shots.
But the gloves aren't just fair-weather friends: Both Trust models keep gripping even when wet, eliminating the need for special rain gloves. The Control, which has a slightly thicker palm, creates 5 times the gripping power of normal gloves in wet-weather conditions, the Feel 4 times.
All three Hirzl gloves retail for $28.99 and they're just starting to show up in U.S. golf shops. For more information, check out the company's website.
And keep coming back to check my site for more reports from the show.