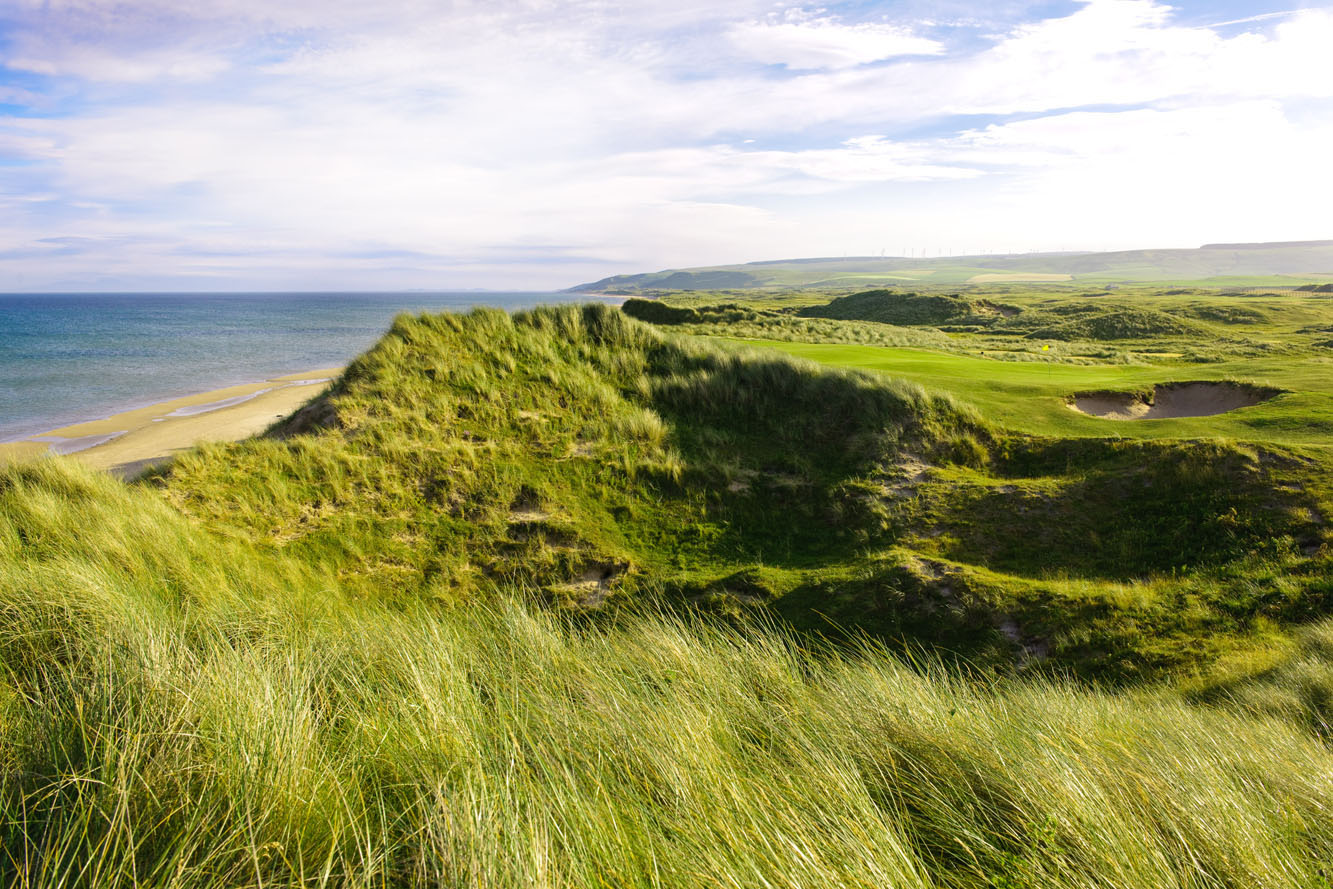 By opening Machrinhanish Dunes, Southworth Development, an American company, did more than just give the world a terrific new links course; it also gave Scotland's Kintrye Peninsula—and the town of Campbeltown especially—reason to celebrate.
Along with the David McLay Kidd-designed course (that's the 15th green, above), the Village of Machrihanish Dunes includes the restoration of two hotels: the Ugadale (shown below), which is about six miles from town and directly across the street from the 140-year-old Machrihanish Golf Club, and The Royal, in the heart of the little shipping village, which has definitely seen better times. Campbeltown was once a bustling market town, an agricultural center that supported dozens of whisky distilleries, both legal and not, 100 years ago. Over the last few decades, many big employers closed up shop, including a textile mill and naval base. Britain is already having an economic crisis, and local unemployment was becoming a major problem for the 8,000 area residents.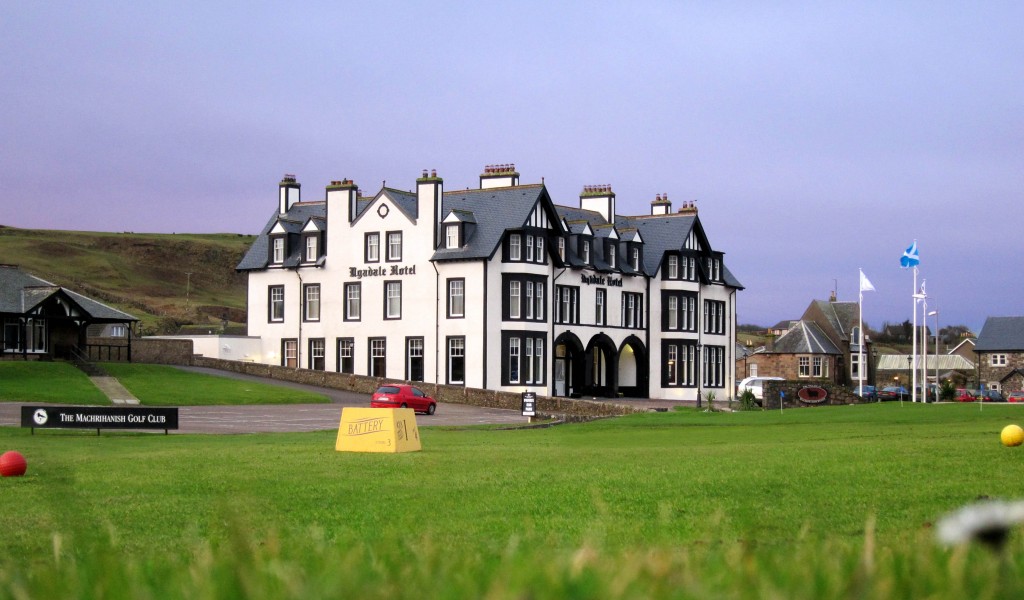 The refurbished hotels and new course are adding 100 jobs, with more to come. But just as important, they are also adding a sense of pride. These businesses are the sort that brings tourists—not only golfers but boaters, hikers, campers, and others—and the tourists will bring attention to the bucolic region, its green hills and small farms busy with grazing sheep and cows (the local cheeses are outstanding).
Our visit coincided with the official reopening of The Royal Hotel, which has stood on the same spot since 1906. After a gala dinner, the guests were treated to a display of fireworks over Campbeltown Harbor that was attended by thousands of locals, as well. The oohs and aahs weren't just for the pyrotechnics but for the welcome signs of rebirth and optimism. There were also tears, cheers, and a sustained round of applause, then many rounds of liquid refreshment into the wee small hours.
Golfers who come to the area are sure to cheer, too. Machrinhanish Dunes, in play just four years, is a broad-shouldered links course. When it first opened, it was criticized as being too hard; softening has brought more tees, trimmed rough, widened fairways, and other enhancements. Many of the walks between greens and tees and from tees into fairways have been shortened, but they are still lengthy as well as up-and-down; shouldering one's bag or push/pulling a hand cart is a good day's exercise. (There are "buggies" for those with medical exemptions, but some of their routes must swing far around the dunes and other natural features.) It's a very good course, with blind tee shots, greens tucked into natural dells, and the need to negotiate countless hilly lies and a steady wind.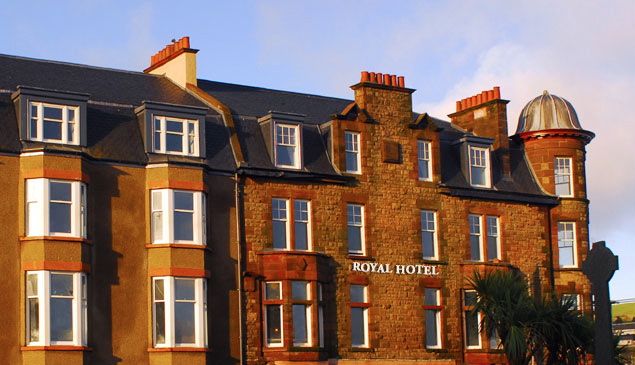 Comparisons to the Old Tom Morris-designed Machrihanish (the two layouts abut along their backsides) are inevitable but somewhat unfair. The older course drips with tradition and the kind of charm and character that only a century-plus of play can imbue. The newer course looks and feels, well, newer: Purists who scoff at its pretensions are missing the point.
My only complaint is the long walks, many of which were forced by ecological concerns. Mach Dunes is home to a few varieties of rare orchids and moths, so a number of holes had to be routed well out of their way. And in making the best use of the terrain, Kidd roams over a large part of the 260-acre tract, although the tees, fairways, and greens total only seven acres.
While Kidd himself was not in attendance (I'm a big fan of some of his other courses, notably the original course at Bandon Dunes and Huntsman Springs in Idaho), his father, Jimmy, was there. A well-known golf pro who has been associated with top resorts in Europe and elsewhere, the elder Kidd made an excellent point comparing the two courses: "Machrihanish Dunes looks today the way Machrihanish Old did when Old Tom finished it. Come back in 100 years and let me know what you think."
I intend to. In the meantime, I strongly suggest you don't wait that long. You'll play two outstanding courses, and be warmly received by a sincerely grateful populace.
There's more about all this, and the rest of the Golf Road Warriors' Scotland escapade, on the Scotland GRW website.