It's the end of December and everyone else is doing it, so why not me? And given that there are only a few days left in the year and I'm at home in Manhattan and unlikely to be taking the clubs out for a few months at best, it's unlikely I'll be adding to my course list for 2009. So here are my most memorable courses of the year, plus a few great moments, as well.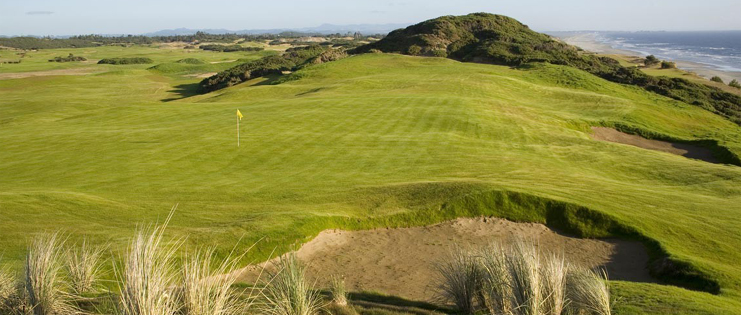 Top Not-Quite-Finished Course: Old Macdonald.
Runner-up: Lough Erne
We will hear much more about Old Macdonald (above), the fourth course at Bandon Dunes in Oregon, when all 18 holes open next summer. A Tom Doak-Jim Urbina designed tribute to America's first golfer/architect/administrator, Charles Blair Macdonald, this as close to the great designs of the old Scottish courses as we've seen in this country. And it finishes off a true "grand slam" of courses at Bandon, my vote for best golf resort in the U.S., if not the world.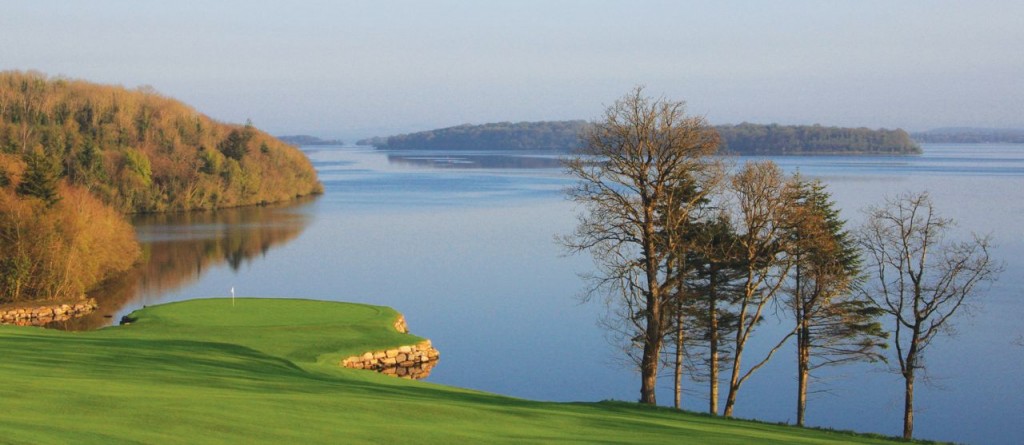 Lough Erne (above), in southwest Northern Ireland, is a new Nick Faldo design that I played in May when only nine holes were done. I believe it's all open now, and while it isn't a links such as we've come to expect on our trips to the other side, it's an enjoyable inland journey along the lake (lough) and resort of the same name. The hotel is outstanding, with giant rooms, a bar with nearly every Irish whisky ever made, and a Thai-style spa.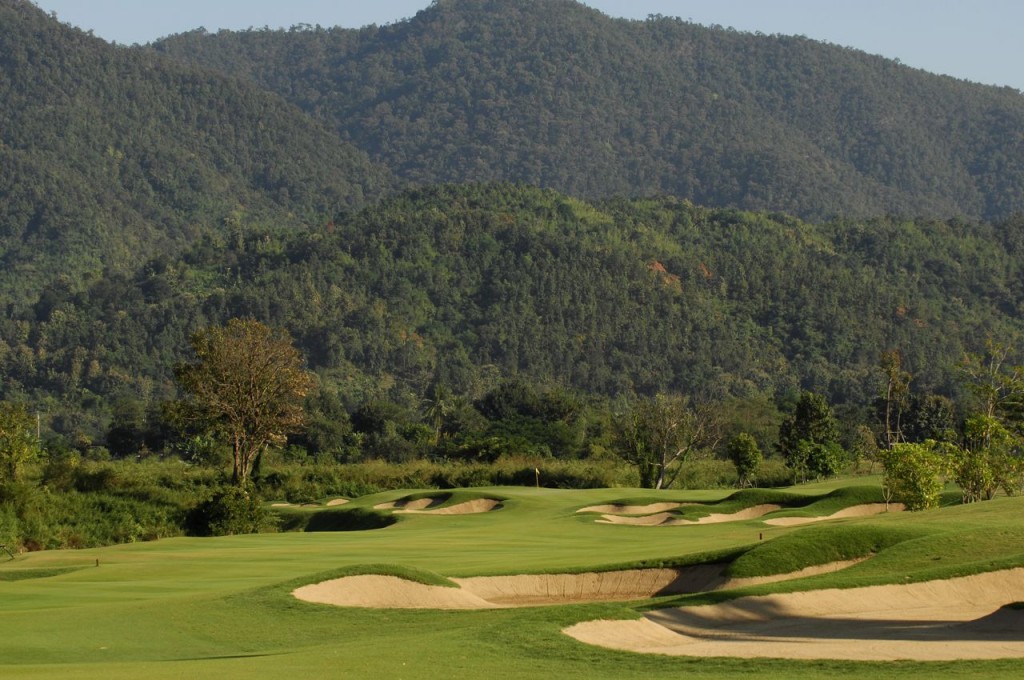 Biggest Surprise: Golf in Thailand. The handful of courses I saw half a world away were very good designs and great fun. My favorite was the Banyan Golf Club in Hua Hin, but high marks to both courses (Old and Plantation) at Siam Country Club outside Pattaya, and Chiang Mai Highlands (above) and Santiburi up north in the famed "Golden Triangle" near Burma and Laos. For more information on these and other Thai courses, check out tour operator GolfAsian (www.golfasian.com); owner Mark Siegel will steer you to the best courses, hotels, restaurants, and other attractions throughout Thailand and Southeast Asia.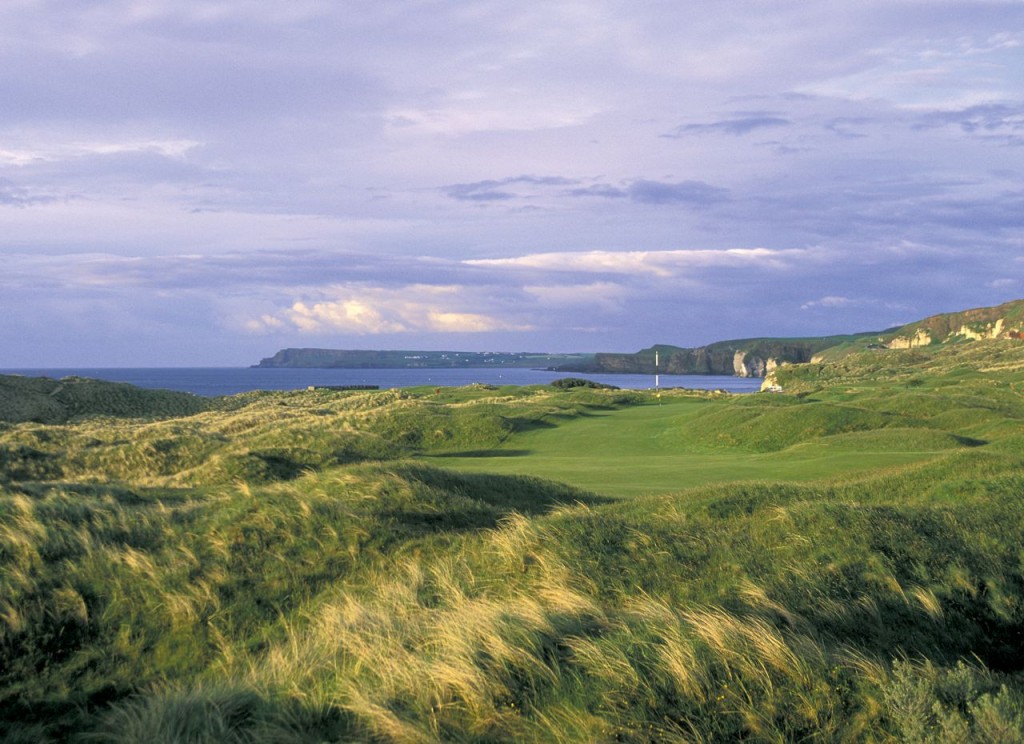 Course I'd Like To Go Back To With My "A Game": Royal Portrush. At the top of Northern Ireland (above), this is truly one of the world's finest, through dunes and long wispy grasses, along cliffs, serpentining and confounding, wind-blown and beautiful. The last two holes were disappointingly dull after the excellent first 16, but other than that, Portrush is near perfection. I loved it despite having one of those rounds that felt, and looked, as if I'd never held a club in my hand before. I'll be back.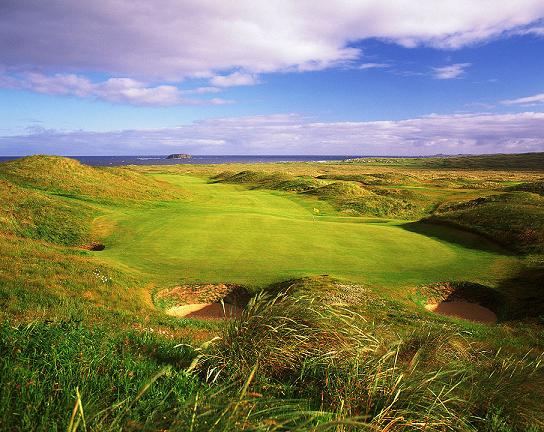 Course(s) I'd Just Like To Go Back To: Ballyliffin. Also at the top of Northern Ireland, and "courses" because there are two, side by side. The Old Course really isn't all that old, having been designed in the 1970s by Eddie Hackett; Glashedy Links (above) is another Faldo creation, opened in 1995. The terrain is linksland perfect, tight and wavy, with some dramatic elevation changes and mounding that could only have been put there for golf. A little out of the way, it's well worth the journey to Inishowen. Plan on a full day, maybe even a few.
The Greatest Golf Story Ever Told: Caesarea Golf Club, Israel. There's been a course in Caesarea, near the Mediterranean Sea, since the early 1960s, but it wasn't much until Pete Dye did a redesign, which manages to be both a challenge for good players and novices. The surrounding housing is a little too close in spots and the staff, while hard-working and dedicated, has a lot to learn about golf operations. But there is something spiritual and magical about playing in the Holy Land. (Read more about it elsewhere on my site; the story is called "The Promising Land.") I keep hearing about plans for big golf resorts both in the Negev desert and up north near Galilee, but given the political and environmental (i.e., water) machinations in Israel, I'll believe it when I see it.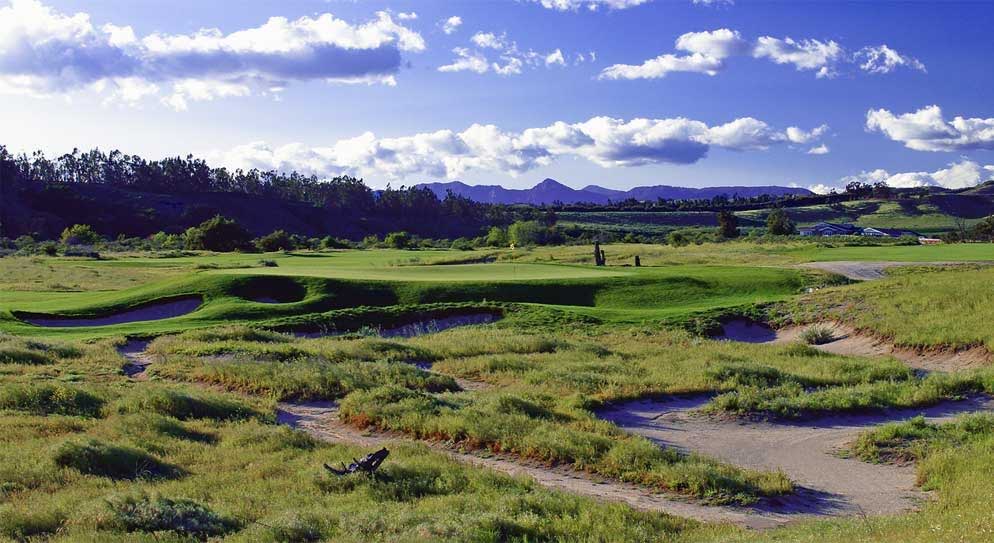 I Love LA!: Thanks to Rustic Canyon, northwest of downtown Los Angeles (and yes, there really is a downtown Los Angeles). Gil Hanse and friends went natural, or minimalist, or whatever you want to call it, and the resulting course (above) is delightful, especially the back nine. If possible, try to play with a local who knows the subtleties and the "secret" (all putts break toward the road you drove in on), and be prepared to play a ground game of long chips, cross-country putts, and approaches that hit well short of the green and run. On everyone's best public course lists, and deservedly so.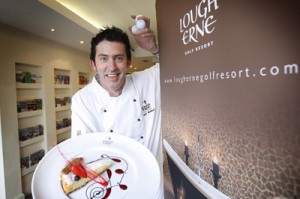 Biggest Culinary Surprise: Northern Ireland. Forget 75 ways to cook a potato: There's a "good food" movement taking hold throughout Ireland, with farm-fresh produce and meat, teeth-jarring sweets, and microbrews. At the forefront is the aforementioned Lough Erne Resort, its kitchen run by chef Noel McMeel (right; I have no idea why he's holding three golf balls but it's probably a good sign), with other talented practitioners to be found all over the Emerald Isle: go to www.goodfoodireland.ie for information and reservations.
Potentially Most Influential Moment Of The Year: Over 25 years in the golf business, I've taken countless lessons from great instructors. But nothing has had greater effect than the few words whispered to me by Grant Rogers, director of instruction at Bandon Dunes, as we stood on the tee of the 11th hole at Bandon Trails: "Stand a little closer to the ball," he said. Damn, I wish someone had said that years ago.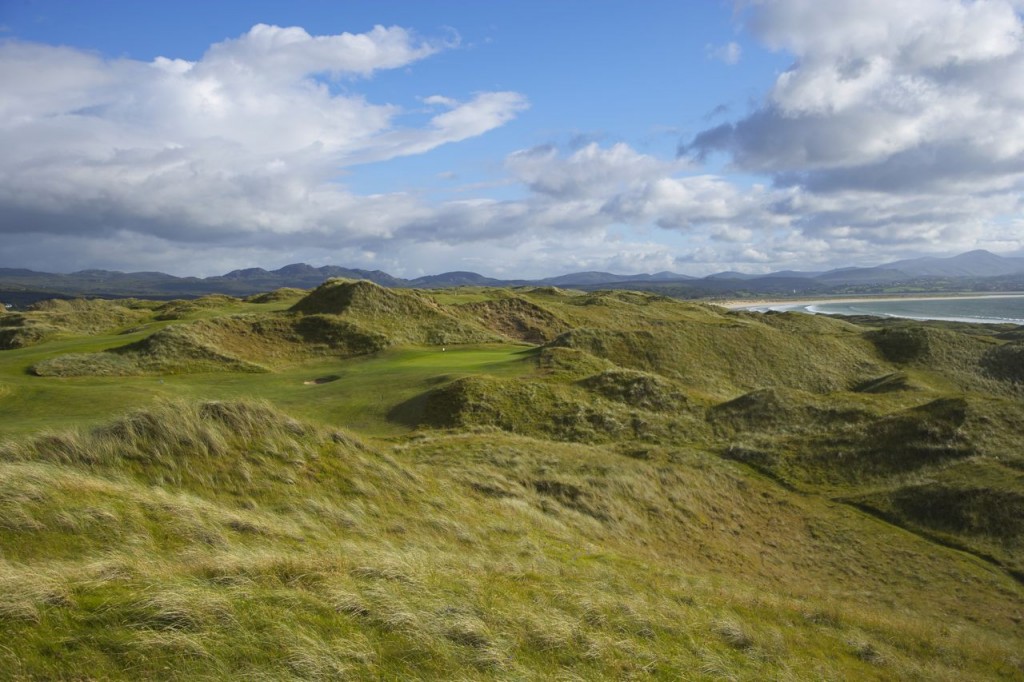 Single Best Moment Of My Golf Year: This one takes a little setup, but please bear with me because I think it says something about what makes golf the great game it is.
Everyone who plays golf likely was introduced to it by a relative or friend. Since no one in my family played golf or much of anything else, it wasn't until I was in college that I actually met someone familiar with the game. I didn't follow my friend Rich's lead until after we graduated, but in my first few years, he was the one who put up with my painful attempts. As I had some success in the industry, I tried to thank him with stuff—clubs, balls, books, rounds, and the like.
This year, once I knew I was going to Northern Ireland, I invited Rich along for what would be his first time playing outside of the U.S. When we arrived at Rosapenna (above), hard against the sea, we changed into rain suits in the parking lot, threw our bags on trolleys, and walked around the clubhouse to the first tee. We stepped into a howling wind and Rich got his first view of real links golf. He stopped, looked around, and said "Wow." It was a moment I will never forget.
Happy New Year.