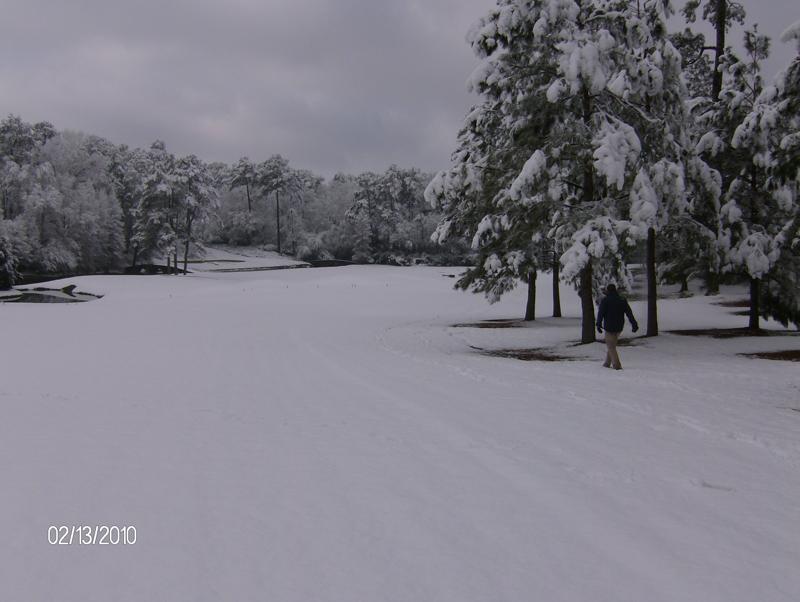 My thanks to whomever it was—the greenkeeper? someone on the grounds crew?—who sent these photographs of Augusta National under snow taken about a week ago. The fun part is trying to figure out which hole is which, but die-hard fans shouldn't have too much trouble. Here is the email that accompanied the photographs, which are self-explanatory and fun.
We ended up with something like 4 to 6 inches overall. About 50
days away from the tournament and this is what the course looked
like when I came in this morning. My personal favorite picture,
besides the ones of Amen Corner, is the photo of hole #4 and the
one palm tree on the property. It is also interesting to see how
much difference the hydronic coils make in the soil temperatures.
No snow on any of the greens that have coils underneath them.