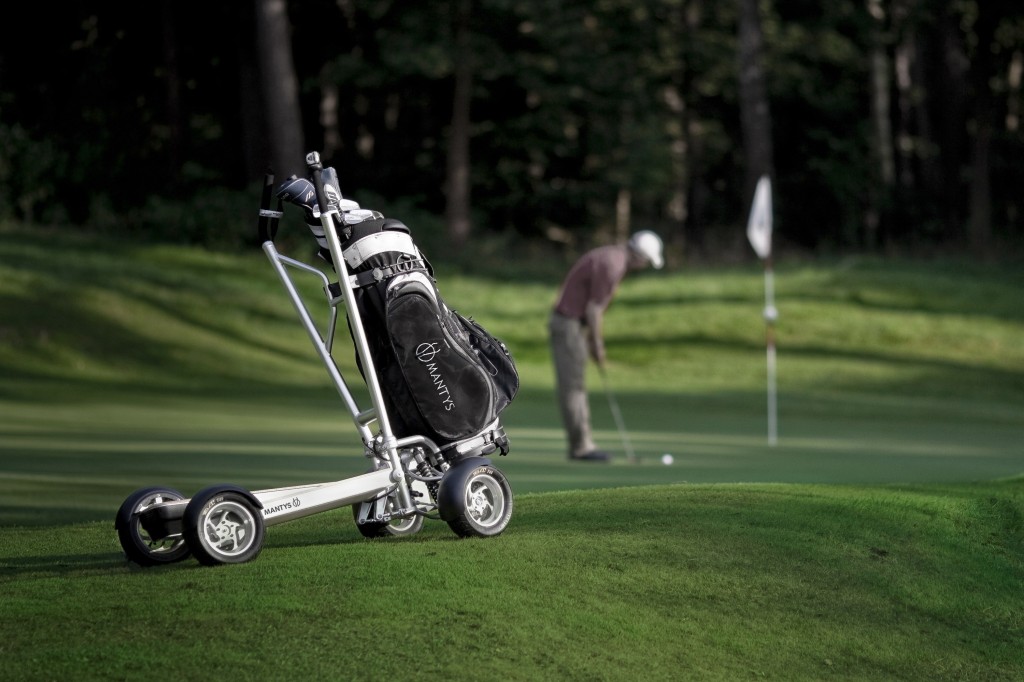 Some companies are just fun to write about, and one of the most amusing—as well as innovative and successful—is Sun Mountain. Operating out of golf-mad Missoula, Montana, and run by a former club pro, Sun Mountain introduced the world to a golf bag with built-in legs nearly 25 years ago, to be followed by numerous innovations in outerwear, carts, travel covers, and other smart stuff.
What's fun about Sun Mountain is its willingness to make products that truly improve the game. For example, after creating a foldable, lightweight "push cart" in 1999, a motor was added a few years later and the original Speed Cart became self-propelled.
More recently, a totally waterproof golf bag debuted, cleverly called H2NO. The Zero-G stand bag (right) has a hip belt that moves weight to the golfer's lower body so carrying it feels almost weightless. The ClubGlider travel cover has retractable legs, with wheels, that support the weight of a golf bag and make it easy to maneuver through airports and parking lots.
Keeping with the transportable bag theme, this year's cool product is the Mantys (above), a four-wheeled, rechargeable, electric vehicle that is more scooter than golf cart. With the bag mounted in front, the player stands on two running boards and steers the Dutch-made device—which can reach a top speed of about 15 mph—by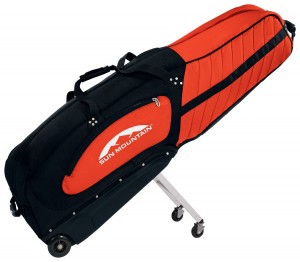 shifting his weight. A handle-mounted lever operates hydraulic disk brakes, shock absorbers promise a smooth ride, and a full charge should last 36 holes. At only 75 pounds and fitted with pneumatic tires, it won't harm the course; after the round it collapses and fits in most car trunks. When the Mantys becomes available this spring, the price will be $3,250.
Also new to the catalogue are three ClubGliders (left), varying by size and price—from $269-$349. There's an electric version of the company's lightest push cart, the Micro ($799; non-motorized is $239), as well as a new bag designed specifically for either Micro, the MCB ($209).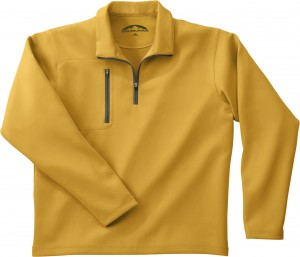 Perhaps thanks to its Montana home, Sun Mountain makes a wide variety of outerwear good for golf and other activities. The new top-of-the-line Rainflex comes as full-zip jackets, half-zip pullovers, short-sleeve pullovers, and pants. All the pieces are lightweight, stretchable, breathable, and, of course, waterproof (guaranteed for two years) with adjustable cuffs and waist, plus other features. Prices range from $145 to $210, in a wide spectrum of colors.
A stretchable half-zip pullover called ThermaFlex (right) can be worn as a light jacket or under raingear ($70). It joins a full family of thermal gear with multiple uses.
Check out the details on all Sun Mountain products on the website while I anxiously await the next cool thing.