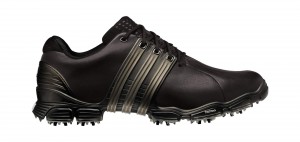 I was recently reminded that metal woods have only been around since the late 1970s. Gary Adams first showed his drivers with little steel heads at PGA Tour stops in 1978, hoping the pros would give them a try. From those "Pittsburgh Persimmons"—along with the perimeter-weighted putters and irons pioneered by Karsten Solheim—grew the game of golf as we know it today.
Of course, Solheim created Ping and Adams launched TaylorMade, two golf equipment companies that not only still exist but appear to be doing well. Now think about the great old names in equipment that have withered, fallen on hard times, been absorbed into someone else's corporate portfolio, or vanished: companies like MacGregor, Tommy Armour, Ram, Ben Hogan, Lynx, Arnold Palmer, Northwestern, Walter Hagen, and Spalding. And what about those little companies that managed to stay in business in the late 1980s and early '90s when the game was booming and it seemed everyone was tinkering in his garage? Not many of those around today.
Sorry, just the musings of a long-term industry veteran. Musings that were dredged up yet again when Mr. Adams' descendants—the current crop of TaylorMade designers and marketers—came to New York City recently offering a sneak peek at what's coming next. One of golf's behemoths, TaylorMade and adidas Golf are now the same company, meaning they sell goods both hard and soft, head to grip as well as head to toe. There will be new offerings throughout the TMaG (that's how they shorten TaylorMade-adidas Golf) product lines, showing up in pro shops and other retail outlets by next spring.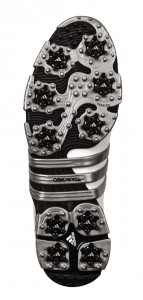 However, even though I was able to see all manner of coming attractions, I can't talk about every one of them just yet. Some of the information is being embargoed, which means I can only drip it out slowly, piece by piece, shirt by club. Keep checking back over the next few weeks for more on TaylorMade-adidas 2010.
One item I can talk about now falls into that interesting interstice where fashion and equipment meet—at the feet. Until a few years ago, there was more concern about golf shoes complementing an ensemble than complementing one's swing. But beginning around the time Nike entered the golf biz feet first in the late '80s, it wasn't enough that shoes look good and be comfortable; they also had to promote stability, increase power, and, of course, grip the ground. Today, shoes are extolled (and marketed) as much for their performance as for their appearance, and the last few years have seen a steady stream of innovations at ground level from top manufacturers.
This year's adidas advancement is ThinTech, a sole-and-cleat system that brings the body of the shoe lower to the ground than ever before. The mantra is "lower is better," and according to the TMaG shoe gurus, the lower profile promotes better balance, better stability, and better feel. ThinTech will be found in nearly every shoe in the line, most expensive to most affordable.
The workhorse of the adidas line of late has been the Tour 360 (shown at the top of this page), now four years old so the new model—its three stripes still wrapping around and under the middle of the foot for stability—is referred to as 4.0. This incarnation is a little less bulky around the center, a little more padded inside, and thanks to ThinTech, 32 percent lower than last year's model. Price will be roughly $180.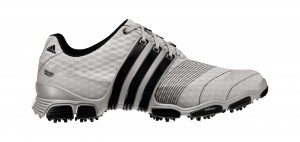 A more athletic-looking version, the Tour360 4.0 Sport (left), has mesh uppers that allow the feet to breathe and stay cool. Mesh golf shoes have been tried before, but they quickly turned uncomfortable when there was any water in the air or on the ground. The materials in this new shoe have been treated with a nanotech coating—called an "ion-mask"—that keeps the mesh waterproof in all but the heaviest of deluges and also repels dirt. TMaG strongly believes that "you need two shoes" (not one for each foot but two different pairs, with one specifically designed for hot weather), so the 4.0 Sport will carry a nano price, around $120.
Besides ThinTech's technical selling points, a lower shoe looks better, more like normal footwear and not a small boat. Check out the accompanying photographs and notice how the shoe doesn't seem to be riding on top of the cleats nearly as much as other golf shoes. Of course, ThinTech requires an entirely new cleat and new attachment system (called PINS, for "performance insert system"), and will lead to lots of marketing phrases along the lines of "Go low to go low."
Expect to see both shoes in stores around February 1, 2010.