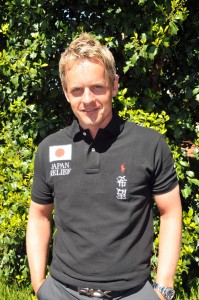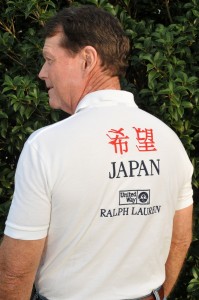 You've probably already heard that 19-year-old Japanese phenom Ryo Ishikawa will donate all his winnings from playing golf in 2011 to help the earthquake relief effort in his homeland. (As GolfWorld wrote, "Hey Bob Jones committee: Nominations for 2012 are now closed.")
If you'd like to give some financial aid to the ravaged nation, you can help out while also making a fashion statement. Polo Ralph Lauren has created a special Japan Hope polo shirt, shown here on two of the company's clothes horses, Tom Watson and Luke Donald.
The shirt is available in black, navy, or white, in men's or women's, for $98 at select Ralph Lauren stores and from the brand's website. All of the proceeds from the shirts' sale will be donated to humanitarian efforts to help Japan through the Central Community Chest of Japan, part of the United Way's worldwide network.