I've written in the past about Sundog Eyewear

, which makes very cool—and very effective—sunglasses that are sported on tour by Paula Creamer and Hunter Mahan.
Sundog is in the news today for a couple of reasons. First, it is the official eyewear of the Palmer Cup, the Ryder Cup-equivalent for collegiate golfers from the U.S. and Europe. A great event, the Palmer Cup showcases many of tomorrow's big-name pros, and is being held at The Stanwich Club in Greenwich, Conn., today through Saturday. (I hope those young kids don't mind the heat. It's going to be around 100 in the New York metro area today!)
Second, there's an article in today's New York Times about Mahan, who, I'm happy to hear, is a big music buff and recently held court at the Rock and Roll Hall of Fame in Cleveland, where he spoke to a group of First Tee kids. While Mahan and I might not share the same tastes in music, it's refreshing to know that he has serious interests away from the course as well as personality. And, as you may have seen, some fashion sense, too.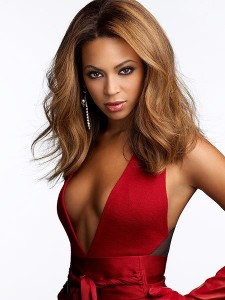 Furthermore, whoever had the bright idea of having a golf "event" at the Hall of Fame deserves kudos. If the game is going to attract, and more importantly keep, kids, the usual methods must change. Music strikes me as a good place to start.
However, that doesn't mean trotting out Hootie and the Blowfish or Kenny G.  Can someone find a rocker younger than Alice Cooper who plays golf?
Some suggestions: Justin Bieber looks like Rickie Fowler, right? And imagine what Lady Gaga might do with a hybrid. Or how Beyonce (right) would look in a skort.
By the way, they'd also look perfect in Sundog specs.