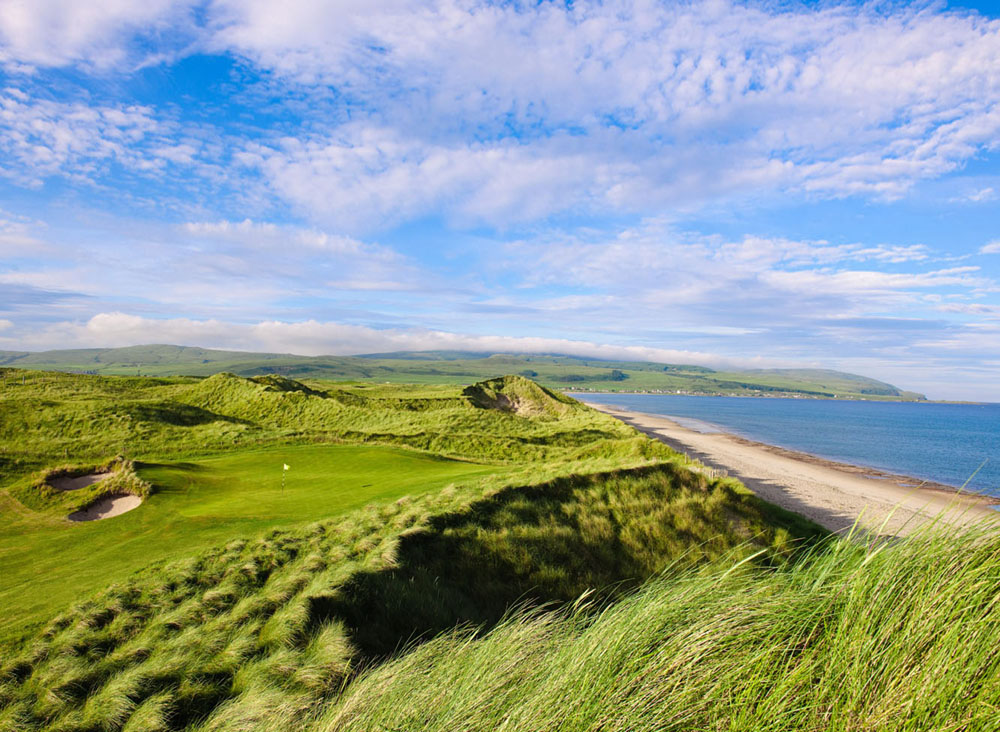 My first boss in the magazine business hated the word "mecca." Not the city, necessarily, but using the word to describe a travel destination. Because it was—and is—overused.
That said, I don't know of another term that quite captures why golfers go to Scotland. Even if it isn't where the game began—the Scots will get heated arguments, with good evidence, from the Dutch, the French, even the Chinese—it is where it became the direct precursor to what we play today. From shepherds using crooks to hit stones into rabbit holes on rolling, wind-swept, sea-shorn turf, golf is as Scottish as the finest single-malt whisky. And just as special.
Just as baseball fans visit Cooperstown and Fenway Park, foodies circum-appetite the globe's top restaurants, and climbers tackle Everest, golfers make pilgrimages to the great courses of Scotland. Which, I'm happy to say, I'm about to do in a few days.
A handful of writers from The A Position—known collectively as the Golf Road Warriors—will land on the shores of western Scotland in a few days. In little more than a week we'll play at least seven courses; stay in three hotels; be chauffeured around in a Perry Golf bus; test different golf products; sample way too much whisky; and otherwise partake of Scotland's greatest gifts.
I'm excited about this trip because it's to the western side of the country, centering on Campbeltown, a lovely little town near the tip of the Kintyre Peninsula, a slender finger of land tickling Scotland's left side. Besides joining in the reopening celebration for the Royal Hotel, we'll be experiencing the wonderful courses and amenities at the Village at Machrihanish Dunes, where the new David McLay Kidd golf course (that's it above) sits close to the infamous old Tom Morris design. We'll be all over the Machrihanish metroplex, its clubs and hotels, pubs, distilleries, and grilles, and especially its links.
From the peninsula we'll take the Kintyre Express ferry across the Firth of Clyde to some other well-known golf venues, including Turnberry, Dundonald Links, Dunaverty, Western Gailes, and Mar Hall Resort. We'll document it all at the Golf Road Warriors website.
This is not my first visit to that side of Scotland, but that's another feature of the golf pilgrimage, returning to sites already seen and reacquainting oneself with the game's traditions and landmarks. In our traditional garb (notably Sun Moutanin rainwear, which, according to the forecast, will get a workout) and shouldering our weapons, we will be like historical re-enactors, marching into battle as golfers have done for centuries on the same soil. Of course we hope to make new history, hitting better shots and recording better scores. But in reality we are there to enjoy these hands-on museums, to enjoy the fact that golf allows us—like no other game—to play where so many have before us.
I hope you'll tag along.