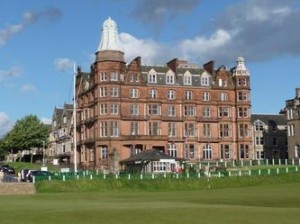 Still flying well under the golf world's radar are the unfortunate plans of Herb Kohler to make the game's ancestral home, St. Andrews, a little more private.
As I reported a few months ago, Kohler—who deserves credit for other undertakings in golf, notably his American Club in Wisconsin—submitted the winning bid for Hamilton Hall, the iconic edifice just to the right of the Royal and Ancient's clubhouse (as you're walking up the 18th fairway of the Old Course). But rather than follow the many suggestions to open a revitalized Hamilton Hall to all, Kohler's idea is to turn it into 26 high-priced, private apartments.
Regardless of the town's housing needs, golf's needs call for growth—more access and more participation—rather than more locked gates, more bastions of elitism and exclusivity, and more doors slammed in the face of a public that should be encouraged to take up the game.
Thankfully there are people who are standing up for golf and the town. They are hoping to convince the powers that be (whether it's the town council or Kohler himself) to rethink any plans to limit access and revisit other developers' proposals for turning the building into a sort of "nerve center" for golf and golfers, an open clubhouse with facilities for meeting, thinking, and enjoying.
More and more, an agitated public is getting involved and finding a voice. In fact, on Sunday, May 2, at 2 pm, all those who disagree with the Kohler plan are invited to gather on West Sands Beach in St. Andrews for a "get together"—a "gathering for all those who feel that Hamilton Hall should be publicly accessible and serve a higher purpose than 26 exclusive and private flats!!!"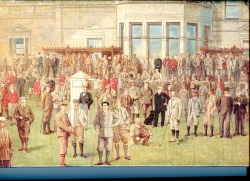 Those attending are encouraged to wear golfing attire that would have been appropriate in 1895, the year the building originally opened as the Grand Hotel. At 3 pm, a photo will be taken of the masses (expected to include many students from the University of St. Andrews, who are particularly unhappy with the hall's proposed new use); photographs will then be transmitted to golfers around the world with the intent of raising awareness and prompting both debate and a change of heart.
For more information on the campaign to save Hamilton Hall, plus the May 2nd party, check out the website "Save St. Andrews." And please pass this information on to your friends.