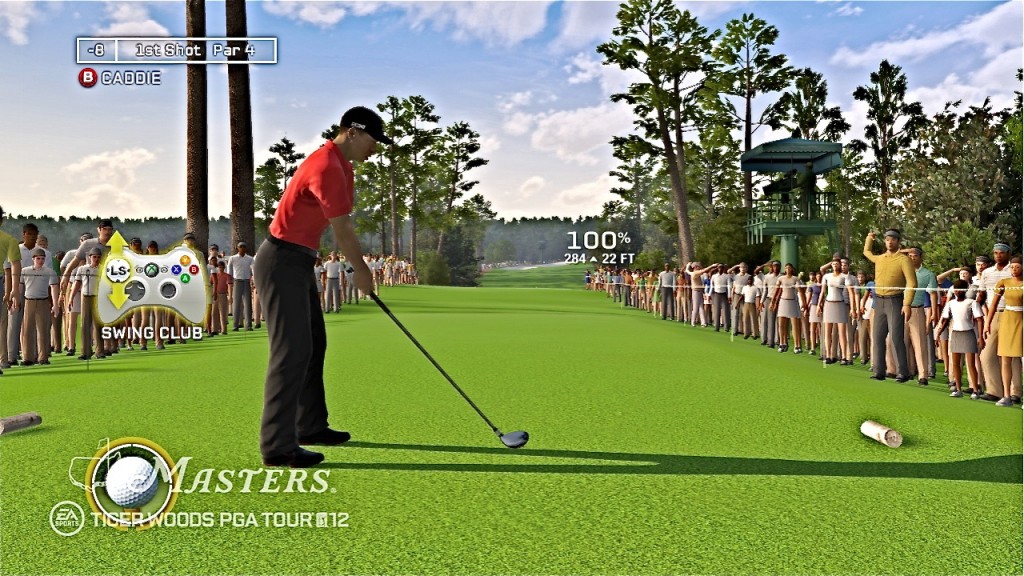 Since I took money, indirectly, from EA Sports when I helped write the script for the "EA SPORTS Golf Preview" TV show that is currently airing around the country, I didn't feel I could objectively critique the new videogame, "Tiger Woods PGA Tour 12: The Masters," which was just released.
But I certainly can refer you to the article in the New York Times, in which it says, "Electronic Arts has produced a superb game worthy of the Masters moniker."
Pretty good stuff. And unlike the author of the article, I am familiar enough with the real-life Augusta National golf course to tell you that the graphics in the game are so true-to-life as to be scary.
In many ways, the game is better than television, which flattens things out; the game is much more realistic in getting across the elevation changes and such at the course.
So while watching on the tube this weekend, remember that it is possible to get a damned-good replication of the course into your home. Which is really cool.