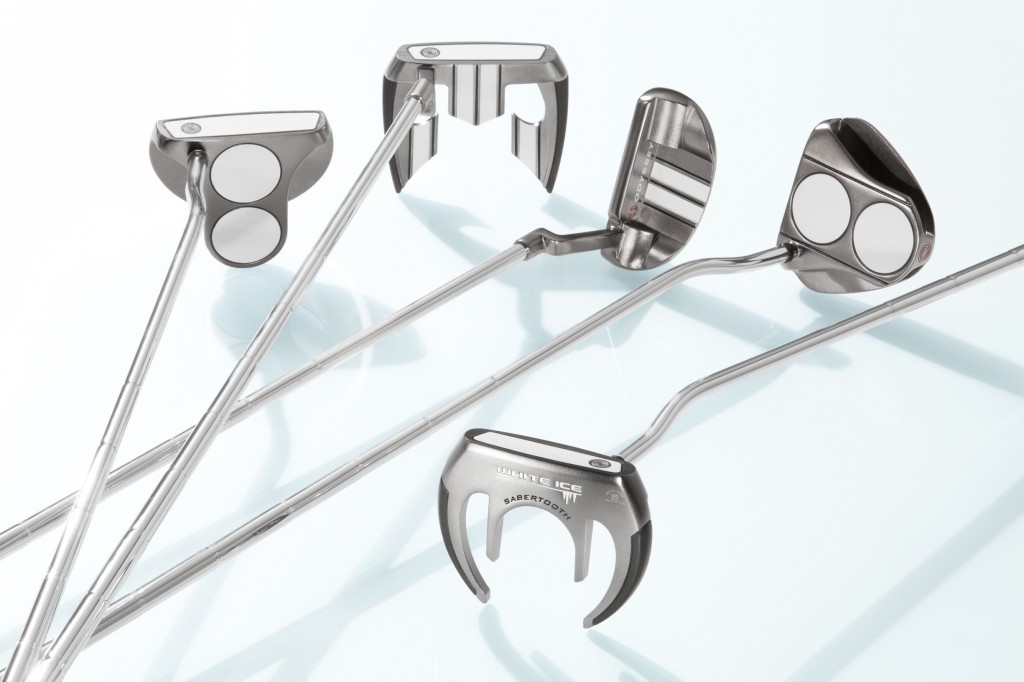 I've been in the golf business long enough to remember when Odyssey Golf was an upstart little company with some clever ideas, such as inserting plastic in putter faces. It became part of Callaway Golf in 1997, and since then, with might, money, marketing, and mastery behind it, Odyssey has become a leading innovator in putters. Its new line—called White Ice—keeps the ball rolling.
For the past four years, Odyssey's mainstay brand was the XG, which was so successful that on its own it nearly would have been the largest putter company in the world, according to Paul English, Callaway's Senior Director of Golf Balls and Putters. But XG's days were numbered as golf balls became progressively softer in response to advances in technology and the new rules governing grooves. Soft balls demand a harder insert, so enter White Ice.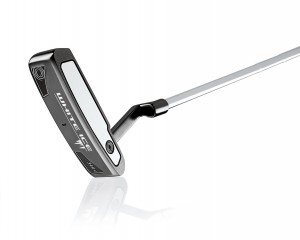 In one of their biggest product introductions ever, Odyssey recently unveiled White Ice, 19 different head shapes all fitted with a urethane-elastomer insert that is 19% firmer and 92% stiffer than XG. The combination of a new insert and all those heads—blades, mallets, two-ball, some with wings, some with rails, and some that are hard to describe—produces a wide variety of feels and sounds at impact, something for every taste.
According to English, much of the impetus for the new line came from Phil Mickelson and the dozens of other Tour pros playing Odyssey. Besides a harder insert, they requested materials and finishes with less shine and glare. There's now an elegant black-nickel finish that stands out well against green and darkens a bit with age.
Another tweak is variable weighting. Some of the head shapes—notably the blades and mallets—are fitted with heavier sole weights as the length of the putter decreases, to provide better feel. And most of the two-ball models come with three interchangeable weights (350, 360, and 370 grams), so golfers can find their own favorite.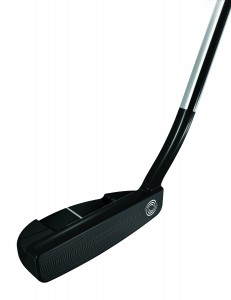 Also joining the Odyssey family is a new milled-steel putter, called Black Series Tour Design (right), available in five different shapes including the only milled-face, two-ball design on the market. All these putters feature a black carbon-steel body, a tungsten flange to lower the weight, and a thin urethane insert behind the head for feel. The milled face is intended to produce control, roll, and feel.
White Ice putters range from $129 to $179 depending on shape and finish. The milled putters range from $269 to $299. There's more about all the new putters at www.odysseygolf.com.