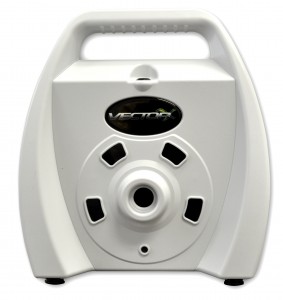 If you've recently gone to a pro for a lesson, been fit for clubs, or attended a demo day, chances are you've have your shots dissected by a launch monitor. Make a few swings, make a few clicks on the computer, and receive a screen's worth of data on distance, flight, and dispersion—more information than most golfers' brains can handle.
A few years ago, these high-tech systems were large, bulky, and prohibitively expensive, and your pro likely needed a Ph.D. in physics before he or she could help you cure that nasty slice. But it was just a matter of time until the components were shrunk and the software simplified so that we could analyze and adjust our own swings on our time in our basements or nearby driving ranges.
That time is now.
About the size of a small attaché case and weighting less than 5 pounds, the Vector X by Accusport is the first launch monitor designed for consumers. It can be used indoors or out; with the ball on a mat, a tee, or the ground; by right- or left-handed players. The computer is built-in, as is the camera (no focus or exposure adjustments necessary). Set it down, hit some balls, and full-color screens present precise numbers and graphics indicating ball speed, launch angle, distance, side and backspin, flight time, off-line distance, maximum height, down-range calculations…you get the idea.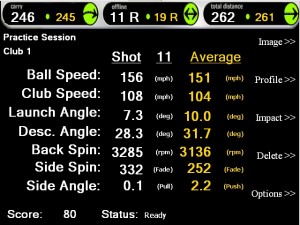 There's a great deal of learning and improving that can be done with this basic information. But the Vector X is only as good as the human reading and interpreting the data. To take the computation to the next level, Accusport also offers secondary software packages, called VRange (which replicates a driving range on the screen), VFit (for clubfitting), and VTeach (for teaching pros); these programs need an external computer connected to the Vector X.
No computer in the world can determine just how golf-mad you have to be to want your own launch monitor, but here it is. The Vector X retails at $3,195; the additional software begins at $500. There's more information—including videos showing how the monitor and software work, with views of the different data screens—on the company's website.