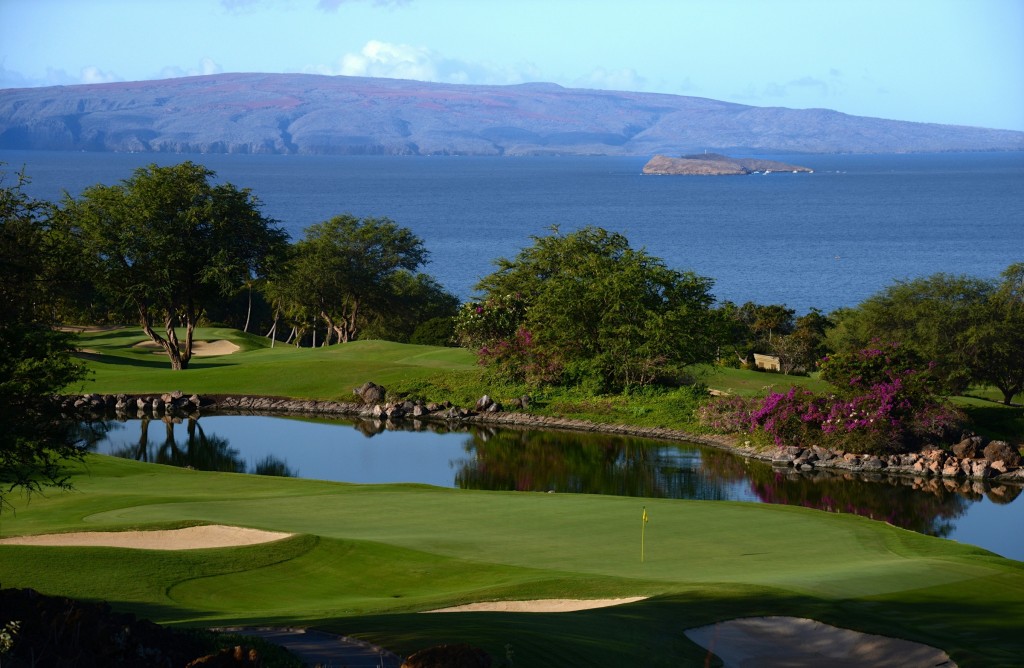 After our outrigger boat ride (see my other Day 2 story, "The 'Other' Hawaii"), the Golf Road Warriors reverted to our natural calling, that of itinerant golfers looking for special experiences. And we found one.
At least two of us did. Brian and I went to the Emerald Course at Wailea Golf Club, while the others—who were hearty enough to play 36 yesterday including the Emerald—tackled Old Blue, the original course on property. From what I heard after, it sounds as if we made the smarter choice.
The Gold Course we all played yesterday is the toughest of the three Wailea courses, a firm test in every regard. But throughout that round we were told about the other big course, the Emerald. Included in the discussions was a most interesting description of a pair of courses: Rusty Hathaway, the pro at the Gold who played with us yesterday, described that course as "masculine," meaning tough but with less emphasis on the aesthetic (not that broad views of the Pacific and the native vegetation don't make for spectacular scenery); Emerald, he said, was a little more "feminine," by which he meant a more attractive track with more flowering plants, landscaping, just a prettier place overall. And at the risk of being branded sexist, I must agree with his assessment.
The two courses are on similar land, featuring up and down movement, some expansive bunkering, and slick, hard to read greens. (The GRWs have been talking about grain for two days straight, because if you've never been able to understand what all the fuss about grain is about, come here and putt these greens and you'll see.) But Emerald is both a little more open, reducing slightly the premium on accurate tee shots, and vibrantly more colorful and lush. Flowers, trees, a few lakes, and lava rocks are more abundant, so as a result, the round feels a bit less taxing than on the Gold. Admittedly, I was better rested and playing better, which helped make the Emerald a more pleasant experience. But the ambience is decidedly more pleasing and welcoming, the severity of the course softened by the surroundings. They are two very good, and very complementary courses, with a super selection of holes (Gold has better par-threes; I preferred the long holes on Emerald as they offered more options on the approaches).
I'm tempted to say the Emerald should be played first, providing dramatic build-up to the tougher Gold, but an argument also could be made that doing it as we did—Gold first, Emerald second—is easier on the ego and will help facilitate improvement in skills. Regardless, when at Wailea, both should be played. Followed, no doubt, by hours at the bar comparing and contrasting and arguing personal preference.
And isn't that what the bar is for?