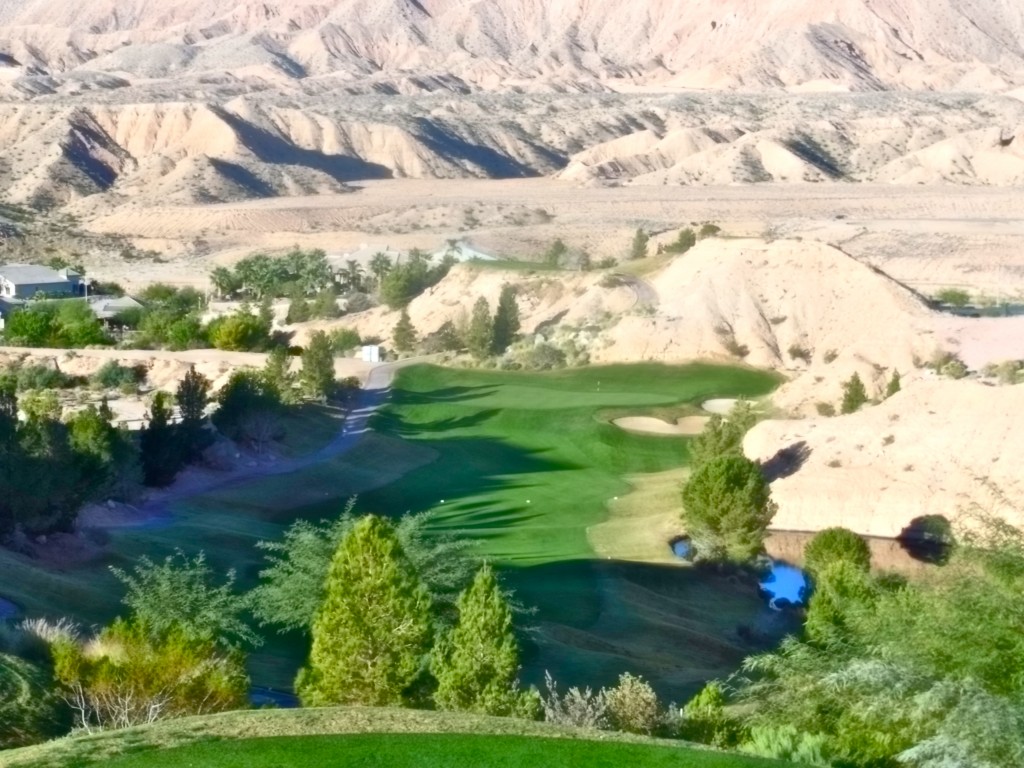 The downhill par-four 6th is just one of many breathtaking tee shots at Falcon Ridge that require accuracy.  (Photo by Robert S. Fagan)
Falcon Ridge defines a roller-coaster of a golf course. Set into the natural red cliffs that are an integral part of the Mesquite landscape, you are greeted by many superb views. In that respect, Falcon Ridge with its many elevated tee shots is similar to its neighbors, particularly at the Oasis Golf Club and Wolf Creek.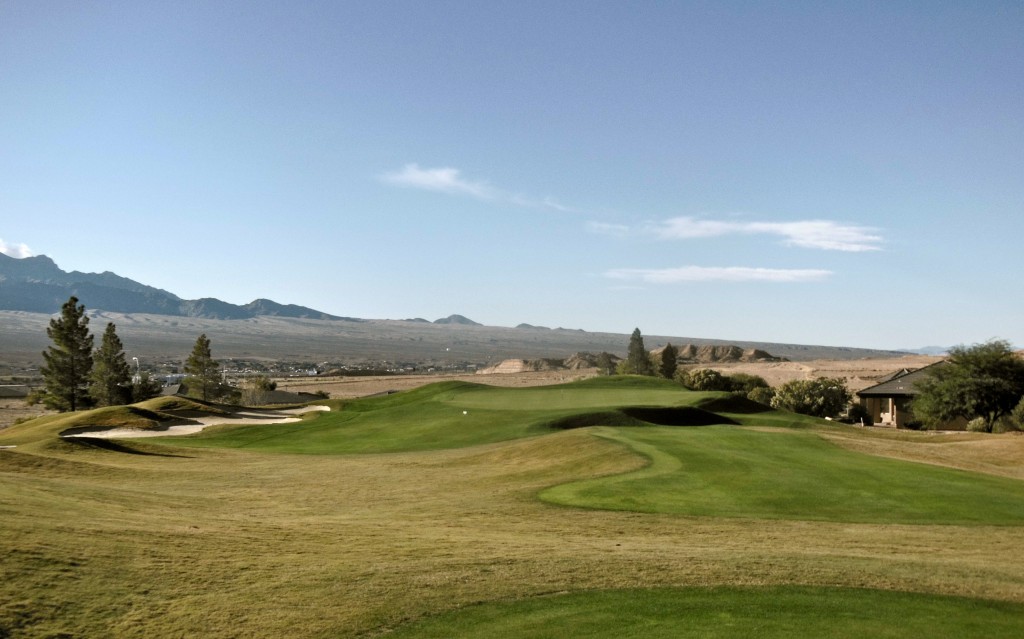 The challenging 212-yard 8th requires a left-to-right flight if you want to have a good birdie opportunity.  (Photo by Robert S.  Fagan)
Designed by Kelby Hughes and Cresent Hardy, it opened as 18 holes in 2005. Beyond the spectacular views, you can expect several elevated greens and bold white bunkering along with several water hazards. Falcon Ridge is really a strikingly beautiful layout with the two most remarkable holes being the 410-yard 6th and the 525-yard 12th that play far shorter due to the elevated tees. Beyond that, the course stretches to less than 6,600 yards from the tips so that accuracy and patience are usually more of a factor though birdies can be found on any of the four par-fives.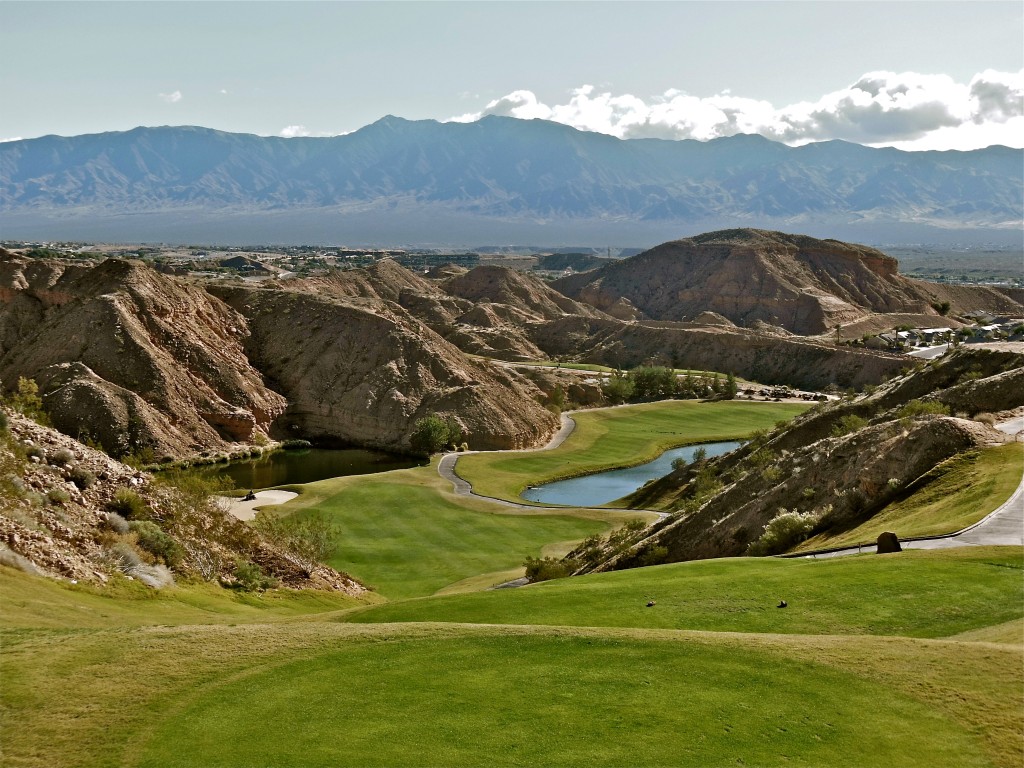 The gorgeous view from the elevated tee of the par-five 12th at Falcon Ridge demands a layout short of the water. The green is to the right out of view. Below is the green that is guarded by the lake.  (Both photos by Robert S. Fagan)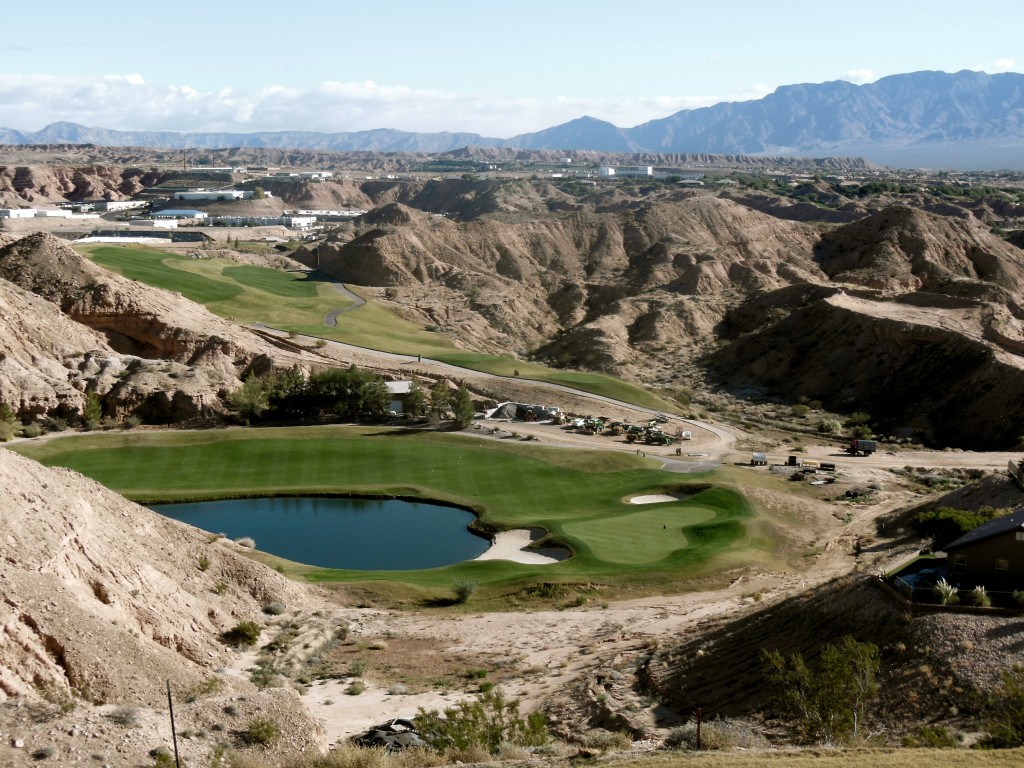 The course's conditioning is quite good though particularly on the front nine, it seems that many of the course's patrons neglect to fix their pitch marks on the greens – far more than I've usually experienced on public layouts – I fixed many more than one hundred of them. Anyway this is a popular, scenic, and enjoyable layout situated in the heart of Mesquite and well worth playing.
Below is the 17th at Falcon Ridge plays 232 yards from the rear tees.  (Photo by Robert S. Fagan)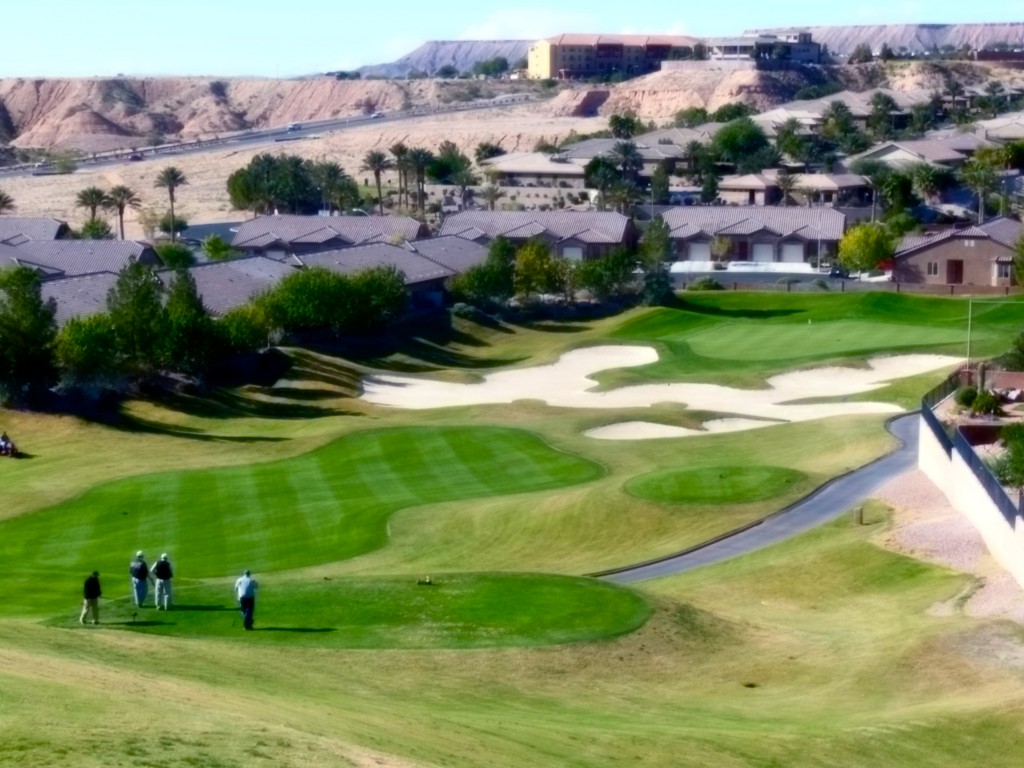 After a draught of more than a dozen years, author Bob Fagan scored his 7th and 8th hole-in-ones within a 28-hole stretch with the latter coming on the 5th hole at Falcon Ridge, hence his smile and the hole below. (Photos by Robert S. Fagan)