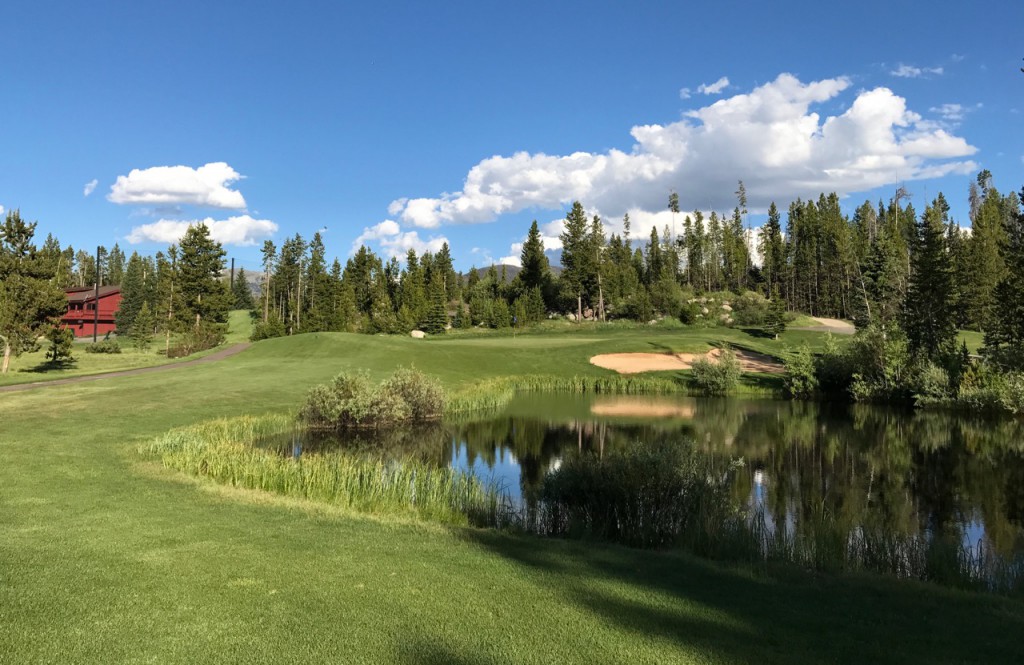 Bigger hitters can have a go at the gorgeous par-five 18th green in two!  (Photo by Robert S. Fagan)
Dick Phelps was a prolific Colorado golf course architect and his work at the Grand Lake Golf Course serves as quintessential public Rocky Mountain golf at its best. Though you are far from viewing beautiful Grand Lake, the views here are nonetheless sublime. Rolling fairways and small push-up greens with an abundance of lodge pole pines, aspens, and colorful natural flora complement the panoramic views of the mountain just beyond. You feel as if you are playing in nature and I don't recall seeing any housing.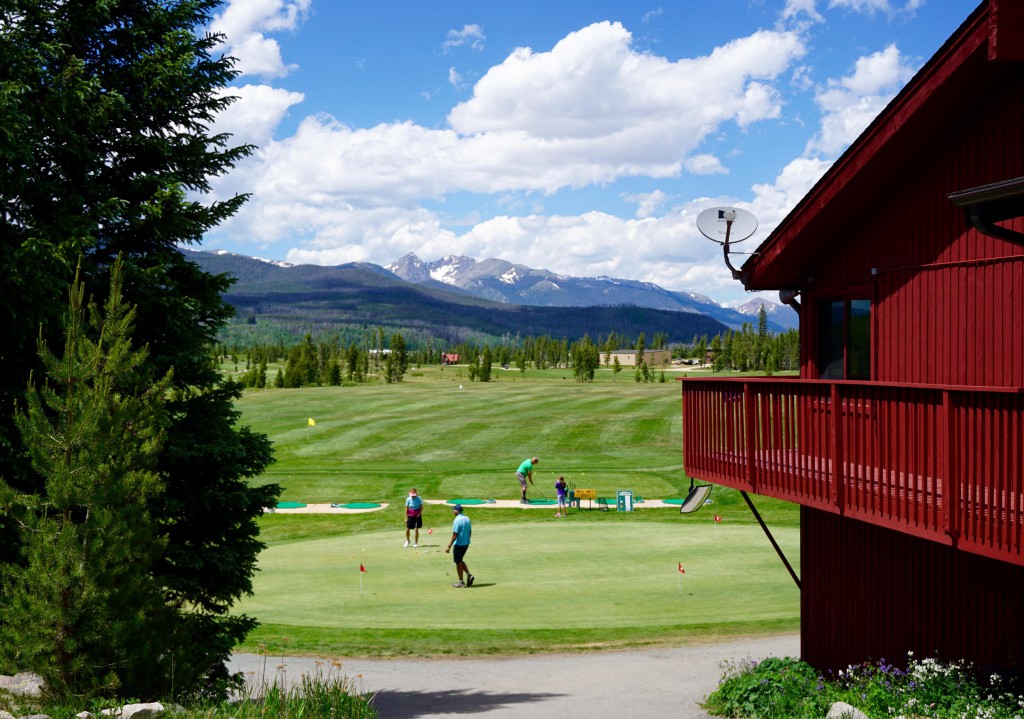 The Grand Lake Golf Course is a fun, busy place to enjoy golf.  (Photo by Robert S. Fagan)
While some courses are flat in mountain settings, Grand Lake is more of a truly mountain golf course. The terrain has continual movement, but it still very walkable should one so desire. The shaping is neither modern nor flamboyant, but sensibly reflects a more simple motif. Bunkers tend to be little oval affairs, putting surfaces mostly circular, and fairways are cut in turnpike fashion. What works is that the routing takes this minimalist design and lets the terrain add much of the interest. It's a good case where interesting terrain doesn't require much else to be engaging.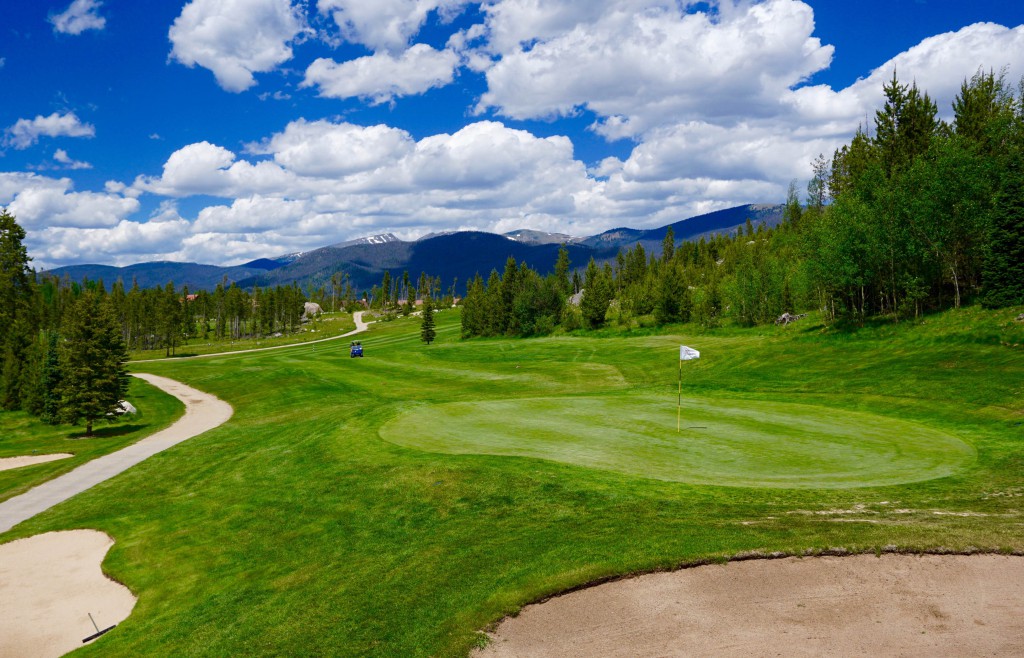 The tiny green on the par-four 9th provides a good birdie putt provided you can hit it.  (Photo by Robert S. Fagan)
Reportedly the facility lost thousands of trees to insects, but there are still many trees to define the look and challenge. Though I didn't visit the course before the loss, it may have even been a blessing and the layout sans housing has attractive vistas across the fairways.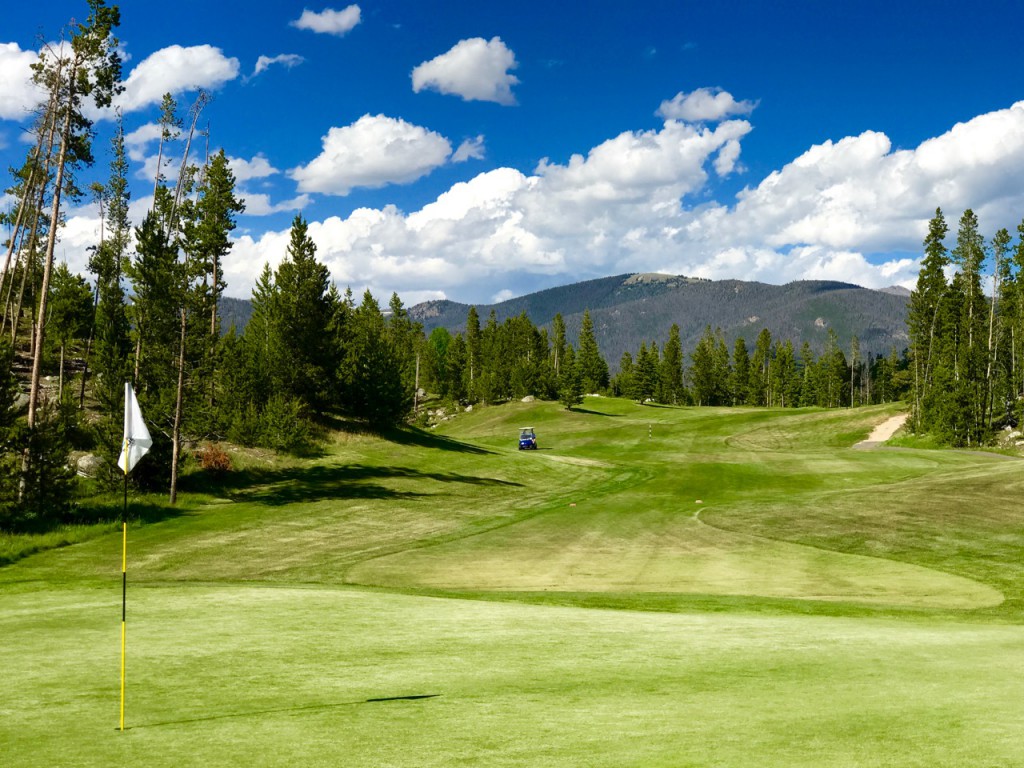 The downhill par-four 10th hole is as tricky as it is beautiful. You must have just the right distance off the tee if you expect to cut this sharp dogleg left.  (Photo by Robert S. Fagan)
At 6,553 yards from the tips, this very playable layout is more than enough challenge for most even with its absence of forced carries. And while I won't bore you with hole descriptions, I loved the flow, look, and routing of the back nine. It is excellent.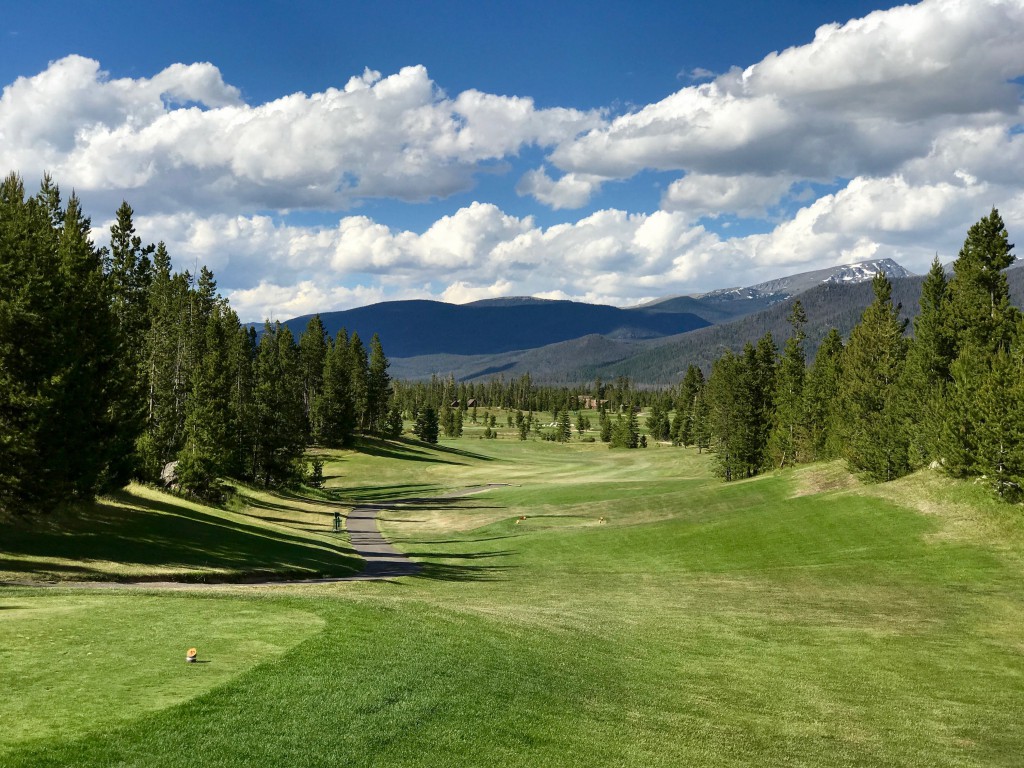 The par-five 12th just unfolds naturally downhill and eventually to the left.  (Photo by Robert S. Fagan)
If you are looking for pure, public-access golf and can do without stylized mounding, bunkering, and greens, Grand Lake is a little gem of a golf course you will thoroughly enjoy!
Looking down on the 18th green – a "par-fect" way to end your day!  (Photo by Robert S. Fagan)