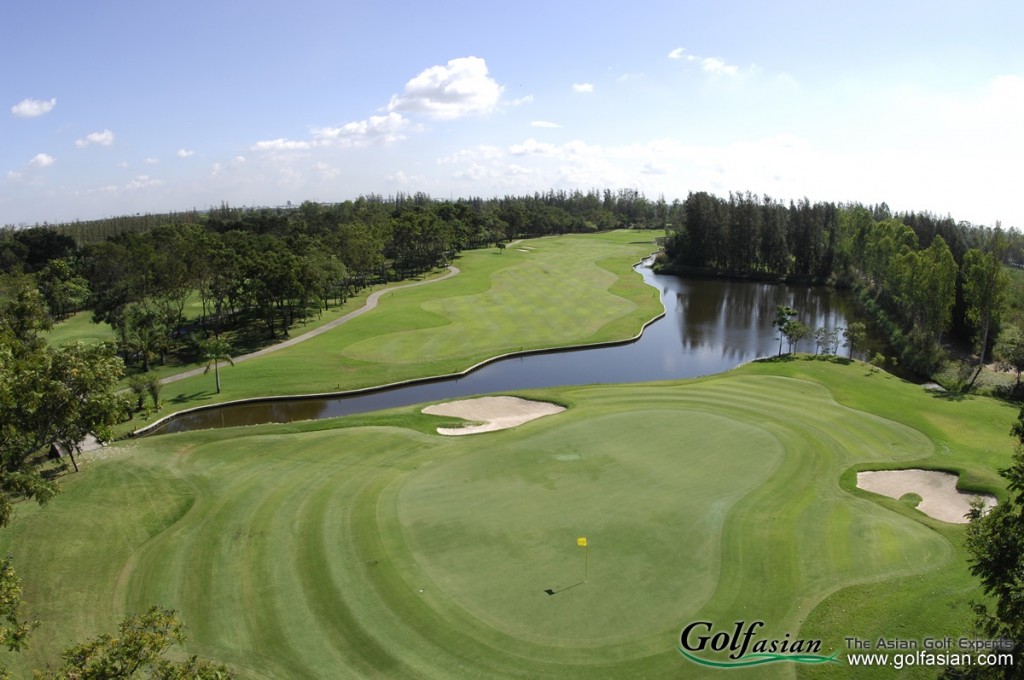 The par-5 fourth at Muang Kaew Golf Club near Bangkok.
Thailand makes for a great golf destination and provided you avail yourself to the many other attractions – an unforgettable travel experience!
1.    Friendly peaceful people.  This often over-used description really applies to the Thai folks.
2.    Great prices.  Once you arrive in Thailand, your purchasing power for golf and everything else goes incredibly far.  (Golf balls are the exception so bring plenty.)
3.    270 golf courses in a variety of locales including many exemplary ones designed by the likes of Pete Dye, Jack Nicklaus, Robert Trent Jones, Jr., Peter Thomson, Lee Schmidt, Denis Griffiths, and Greg Norman.  The European and Asian Pro Tours have visited 20 different Thai courses in the past five years!
4.    Golf can be played 365 days a year.  (November through February is the prime season.)  Even during the "rainy season," the rain doesn't last long and most golf courses drain quickly, so you can easily play every day.
5.    World-class hotels and resorts at affordable prices make five-star stays a reality.
6.    Most signage has English included and English is spoken in the major tourist areas.
7.    Good safe infrastructure where the food, water, roads, and computer access are what you expect.
8.    Seven golf regions offering eight or more courses in the beaches, mountains, countryside, and cities.  A different variety of locations to meet anyone's tastes.
9.    Accomplished golf tour operators such as Golfasian make your trip easy and enjoyable.  (see:  www.golfasian.com)  Also contact:  www. tourismthailand.org.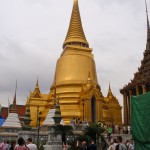 10.   Amazing Thai and international food, fun nightlife, and those famous Thai messages.
11.   Interesting cultural attractions such as sacred temples, street markets, and great beaches.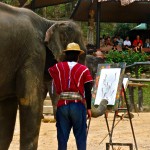 12.   Trained female caddies add to the golfing experience.