You can tell when a casino respects its guests. There's an effort to keep it clean – the floor space, slot banks and chairs, beverage stations and restrooms. There's concern about air quality, food quality, the general ambiance, fresh and new games and the 'win' factor. There's also quality entertainment, attractive restaurants and bars, attentive drink servers and a generous rewards plan that recognizes those who 'donate' to the place through their slot and table play.
Detroit's Greektown Casino looks to be on its way to reinventing itself as a prime destination for gamblers. On a recent visit, the annoying pounding of jack hammers mid-morning pushed me out of the downstairs to the quieter upstairs, where construction workers were still evident. Then I started looking around. This place is undergoing a major renovation, and when it's done, it may outshine Detroit's MGM and Motor City casinos.
Its new add campaign is playing on the word 'town' in Greektown – and while I'm not wowed by the advertising, its multicolor words and simple bold images on a stark white background mean more to me now that I've witnessed the dramatic 'refresh' underway.
I'm not yet sure what the finished casino will look like, but so far, I like what I see. Spaces are being reconfigured. The restroom I used was brighter and upgraded with new flooring, granite counters and sparkling fixtures. New slots are being added and older games, like one I previously played with a splintered spin button, are back to being maintained.
In addition, Greektown is working multiple promotions and has added a 55 and older incentive, offering a bonus play or cash-back 'swipe' on Wednesdays, along with half-off comp meals and $99 rooms, plus Thursday prize swipes, long with a free coffee and breakfast in the early morning hours – smart thinking!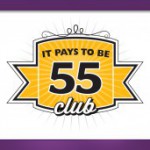 Also, it's added to its well-marked non-smoking areas, and the newest is big and open – hooray! Unlike MGM and Motor City, which have very small, enclosed non-smoking slot rooms at their main entrances with a limited selection of games (and a few hard-to-find non-smoking aisles) I mistakenly wandered into Greektown's new, non-smoking area and was pleasantly surprised to find it big, bright and airy, and a place where I'd actually be happy to play.
Also fun is the cordoned off 'new slots' areas, where new games are the stars, and players can choose to be among the first to give them a try.
By design, Greektown has great architecture, size and location. Two stories with an open, sky-lit atrium, balconies and bridges to non-smoking gaming areas, an outdoor patio and grand staircase combine with the gaming floor's 'sectioned' approach to offer several distinctly different and fun playing environments under one roof. In addition, its street location amid Detroit's vibrant Greektown and its connected People Mover stop make it the most easily accessible casino to pedestrian visitors throughout Detroit.
Two years ago, even six months ago, Greektown's tired, worn and crowded environment made it my least favorite of Detroit's three casinos. Now, I think it's poised to be the city's gaming star. Thankfully, owner Dan Gilbert and his team, recognize its potential and have the vision to make it so.
I'll be back to see how they do.