Part of my admiration for the late Herbert Warren Wind's writings for The New Yorker was the way he could report on a golf tournament that had been over for months with the outcome well known, and still manage to keep me on the edge of my seat.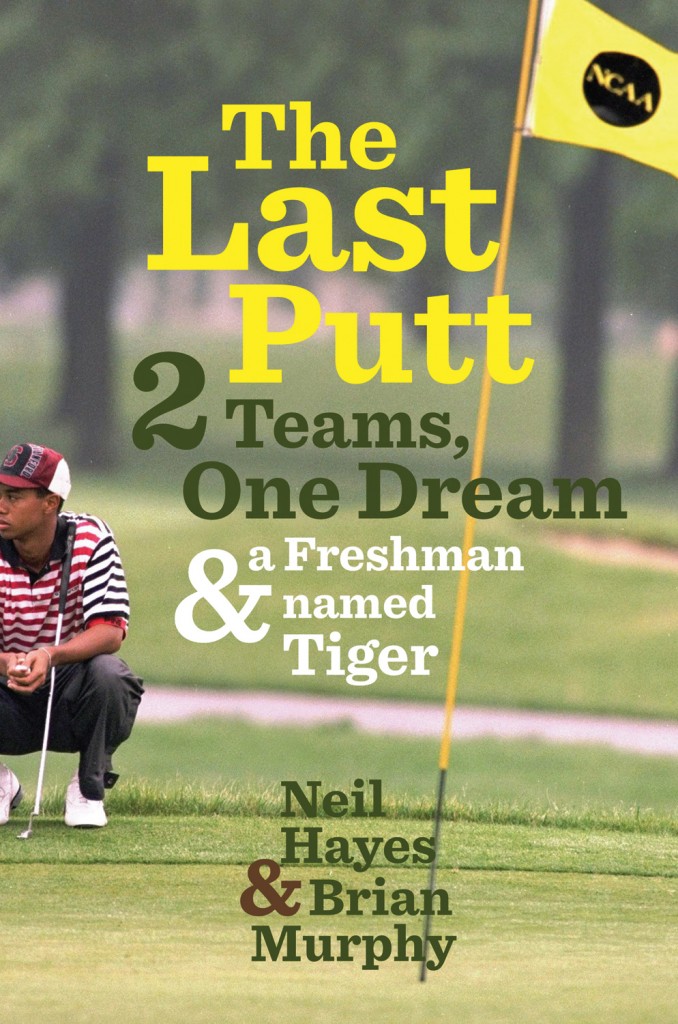 A similar tip of the golf cap goes out to sportswriters Neil Hayes and Brian Murphy, who collaborated on The Last Putt: Two Teams, One Dream, and a Freshman Named Tiger (Houghton Mifflin Harcourt, 2010, $26), about the 1995 NCAA Men's Golf Championship.
There may be a Sooner who doesn't know that Oklahoma State won the title that year, besting Stanford in the first playoff in the tournament's then 98-year history. Although I doubt it. (Oklahoma State prevailed again in the only other playoff, in 2000, over Georgia Tech.)
The authors set up the narrative with the final showdown in sight, and then take a leap back for the long buildup over the season to the final payoff. One would think any sense of momentum would be derailed by constant backing up for more back story–profiles of coaches, the players, even the players' parents and grandparents. Yet all those back stories are so thoroughly researched, fleshed out with detail and compellingly alive, that one just keeps marching through the pages.
One does tend to glaze over the endless list of tournaments and individual scores that fly by, but secure in the knowledge that Hayes and Murphy will soon be serving up more intriguing anecdotes.
And what a cast of characters and contrasts!–the intense, critical yet always supportive coach Mike Holder of Oklahoma State (shepherding such players as Alan Bratton, Chris Tidland, Trip Kuehne and Kris Cox), versus the laid-back and easy-going Wally Goodwin of Stanford, defending its 1994 title.
Stanford's formidable 1995 squad included seniors Notah Begay and Casey Martin, as well as that already famous freshman named Tiger Woods. Considering all that has befallen Woods since, for good and ill, the book certainly looks back to a more innocent time in his life, although he was one of the few participants who did not cooperate in the authors' exhaustive research.
No matter, the authors nonetheless make a strong and riveting case for what they call "the greatest NCAA Championship in the history of the sport," one that will keep readers on the edge of their seats.
***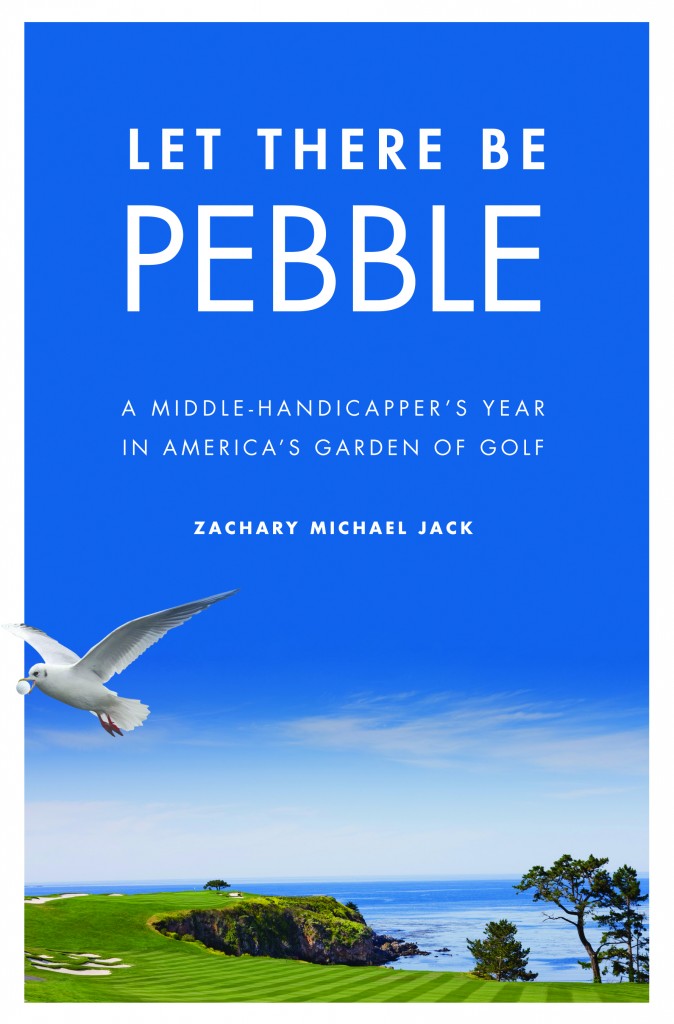 I've drawn up a rap sheet against Zachary Michael Jack's Let There Be Pebble: A Middle-Handicapper's Year in America's Garden of Golf (University of Nebraska Press, 2011, $24.95), beginning with the fact that he spent a year living near Pebble Beach and I didn't.
It was an inspired idea, no question, Jack's year in Carmel-by-the-Sea, covering a variety of tournaments leading up to the 2010 U.S. Open, turning into an investigation of what makes playing Pebble Beach the nearly mystical experience that many believe it to be.
When not on deep research sabbaticals Jack teaches literary sports writing and seminars in sports sciences at North Central College in Naperville, Illinois, but I would have handed this one back to him heavily marked. His attempt to commit art here is frequently strained, repetitive and too long, although he unaccountably refers to only one round of his own play at Pebble.
The publisher's proofreaders and fact checkers were complicitous, too; there are a raft of typos and careless errors–Stuart Cink instead of Stewart, Pat Moriatory instead of Morita, Jean Harlot instead of Harlow, although perhaps this one is more understandable.
Still, these are mostly misdemeanors, irritants, in what is otherwise a fairly rollicking account of Jack's time in the sun, which brings him cheek-by-jowl with a parade of pros enraptured by the course (including Tom Watson, Johnny Miller and Notah Begay), with actor Bill Murray, with Golf in the Kingdom author Michael Murphy, with billionaire Charles Schwab and former Carmel mayor Clint Eastwood.
Jack's woeful love life is an appealing background running joke, while his relationship (golfing and otherwise) with his ailing father injects a poignant note into this mid-life crisis odyssey to what Robert Louis Stevenson termed, "the most felicitous meeting of land and sea in creation."
***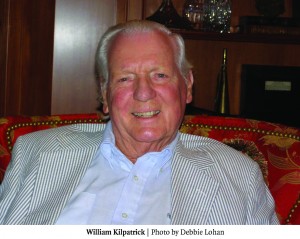 The University of Nebraska Press proofreaders were apparently more alert in going over Bill Kilpatrick's Brassies, Mashies, & Bootleg Scotch (2011, $16.95), perhaps because the manuscript was smaller, its 164 pages feeling lightweight next to Pebble's 331.
Yet compared to Jack's fervid prose, the pace is languid in this genial memoir by a former general features writer, columnist and golf writer for the Fort Myers News-Press in Florida.
Kilpatrick's father, Bill Sr., was a native Scotsman reared in St. Andrews who turned to greenkeeping and made his way to the United States in 1908 to practice the trade at private New York clubs.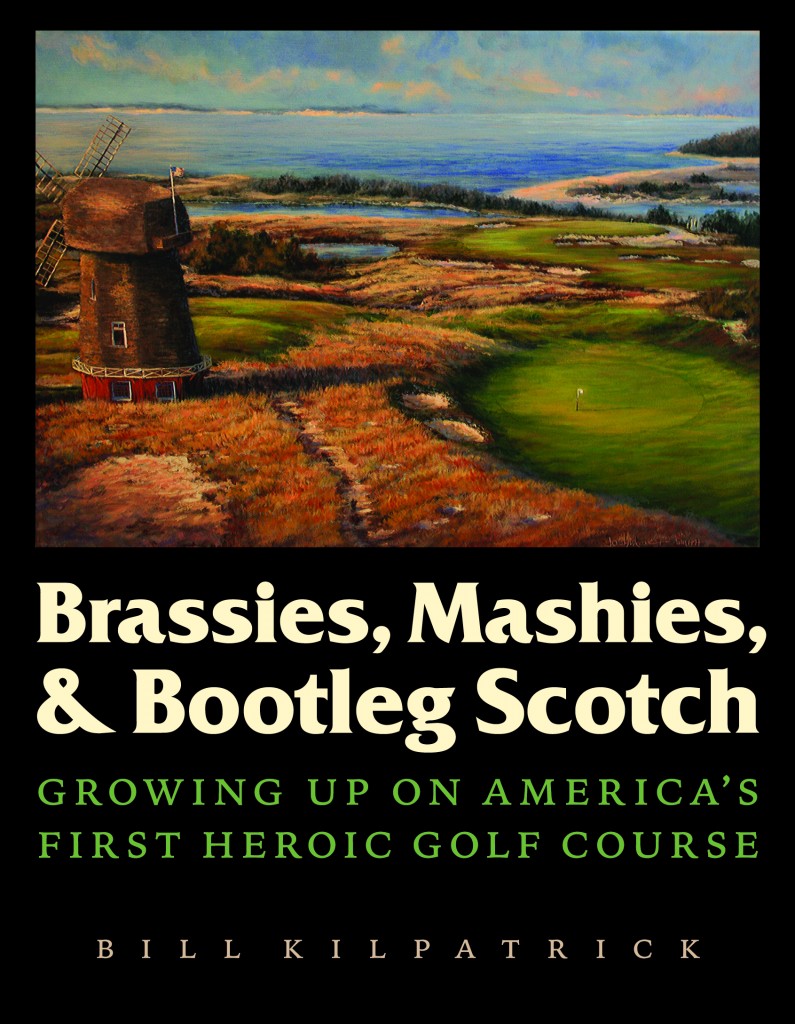 So the young Kilpatrick passed his youth at the Sunningdale Country Club in Scarsdale, the Maidstone Club in East Hampton, and particularly at the National Golf Links of America in Southampton up to World War II, hence the book's subtitle, "Growing Up on America's First Heroic Golf Course."
The book should certainly appeal to fans of Charles Blair Macdonald's 1911 masterwork, and I count myself among them. I've played National but once, yet it remains firmly ensconced in my top five all-time favorites. (Naturally, I was playing well that day.)
There's not really a firm narrative drive at work here as much as an amiably anecdotal approach in describing the members Kilpatrick sometimes caddied for, workers he occasionally assisted, pros and chums that passed through his boyhood days.
I grew up right next to a golf course, and was more than once chased off the grounds by the superintendent and his dog who, unfounded rumor had it (probably started by the super), liked to bite children.
But I also saw some of the vanishing old methods, lovingly documented here, once used to care for golf course turf. This included the lugging of fire engine-sized hoses to power the fairway sprinklers, an endeavor that turns Kilpatrick into the lyric bard of greenkeeping:
"The sprinklers covered a circle as much as a hundred yards in diameter. Their spray majestic, launched into the air at a high angle and spewing out in a graceful arc, they were all power, and under a bright full moon the spray seemed almost ethereal."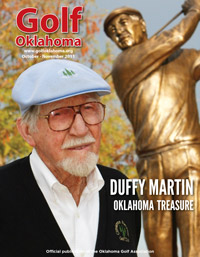 Speak, memory!
This piece first appeared, in slightly different form, in the October-November 2011 issue of Golf Oklahoma.