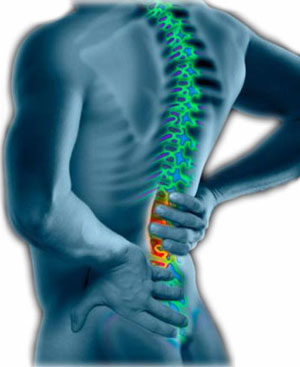 I took three golf trips in rapid succession in late October/early November, and I had to pull out of rounds during each trip. Whatever was going on in my back had worsened, to the point where some mornings I could barely walk.
Turned out to be a herniated disk pressing on my spinal cord (spinal stenosis), big enough to warrant an operation.
As it was the week before Thanksgiving, I proceeded to tell the doctor the story of the upcoming Golf Road Warriors trip complete with 27 8×10 color glossy photographs with circles and arrows and a paragraph on the back of each one.
I couldn't back out: by this time the Scottsdale CVB had already reserved my flights, I'd been fitted for new Callaway clubs, new luggage from Travelpro was on the way and cigars from Certifresh were waiting to be smoked. I had sponsor commitments!
The doctor said, "Well, then you might want to consider a cortisone shot."
Done. And when it was done, that doctor suggested it might take two weeks to kick in, which would coincide precisely with our first tee time at the Troon North Monument course.  So for two weeks, anxiety ensued as I obsessed over whether I'd be able to hit a golf ball.
Did I sleep well the night before the round, in the cushy surrounds of the Four Seasons Resort Scottsdale at Troon North? I did not. Luckily, we didn't rush out to the course on our first full day; instead we eased into The Spa.
It was time for a Golfer's Massage, which incorporates stretching into the routine, as well as the use of heated golf balls instead of stones. (That's not me in the photo above, but trust me, she's better-looking. And I didn't get worked over by Titleists either; I checked: Top Flites.)
This bit of pampering set a nice tone for our Golf Road Warriors tour of duty. But pretty soon I had to face the music on the practice tee, where I would swing a club for the first time in weeks–and my new Callaway clubs for the first time ever.
To end the suspense quickly, I seemed to be rejuvenated. Not free from pain, but able enough to swing a club, sometimes well. I marched off the eighteenth green with an 87, pretty decent for me from the Monument Gold tees, 6,716 yards, 137 slope. I fired three birdies, so the Callaways seemed to be doing the job, too.
Well, who wouldn't be pumped up, as the Golf Road Warriors adventure was finally unrolling on the fairways, and at a superb golf course?
On my first visit here about ten years ago I was actually rained out of a round at the True North Monument course (a Tom Weiskopf-Jay Morrish design that opened in 1990). But I did play the Pinnacle course (a solo Weiskopf effort opened in 1995). By the time I returned in 2009, a two-year project to renovate and reroute the two courses had been completed under Weiskopf's direction.
The Monument course now comprises the two original front nines of Monument and Pinnacle, but as always, the setting in the high Sonoran desert couldn't be more dramatic, and the giant granite boulders strewn about the landscape give the course its apt name.
I played with Peter Kessler, Dave Akin of the Four Seasons and Mike Friend, Troon North's director of golf events. The original Monument course was the first course in the Troon Golf stable, now coming close to 200 courses worldwide, so clearly they chose wisely.
On TV, desert golf looks a little artificial, oxymoronically like a colossal miniature golf course, with giant pieces of felt slapped over the desert wastes. On the ground, it all looks pretty lush, though from the tee it sometimes seemed like it would take a miracle to keep the ball in the fairways. But they were pretty broad.
Go awry, and the rock, saguaro cactus and scrub areas can be pretty punitive, which is why the desert is often played as a lateral hazard to speed up play, go a little easy on scores, and keep players away from rattlesnakes in the warmer months or the cholla cactus anytime. The cholla is sometimes called jumping cactus for its seeming penchant of leaping onto and impaling itself into unsuspecting golfers.
The flora is only a part of the intriguing desert wildlife.  The fauna includes deer, cottontails and jackrabbits, prairie dogs (affectionately called desert rats), not to mention all sorts of talented birds, including grackles that think nothing of stealing wrapped granola bars right out of golf carts.
More on this round in the next post, "Meet and Beat."