I have witnesses, so I know I didn't dream up one of the most unique golf shots I've ever hit, and indeed, perhaps anyone has ever hit. It came on the fifth hole at the Hooper Golf Course in Walpole, New Hampshire. I took a new ball out of my golf bag and teed it up. I then hit a shot so poor that the ball went, presumably, through my legs, and right back into the pocket of the golf bag it had just come from.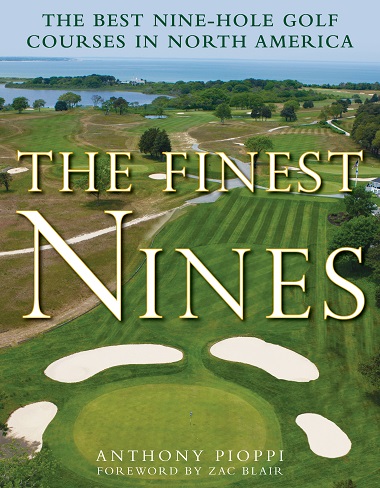 I suppose I should be proud that my pouch in one came at Hooper, a nine-hole course that is one of 25 that Anthony Pioppi calls, in his The Finest Nines (Skyhorse Publishing, $19.95) subtitle, one of "The Best Nine-Hole Golf Courses in North America."
He actually calls Hooper the seventh best of the 25 and, as is the nature of such rankings, let the arguments begin. (I know Tony, and know he wouldn't mind debating while our feet rest on a bar rail.) Hooper may well be, as Pioppi notes, "…a challenge to the highly skilled while remaining eminently enjoyable for the less adept." But I refuse to believe it's a better course than another in New Hampshire, the Dublin Lake Club, which does not get a nod.
The latter club dates from 1901 and the finished course from a few years later, with no architect of record. It's a real prize, though an exclusive private course. But Pioppi makes no distinction between public and private in his choices, which are based solely, he says, on the architectural merits of each choice.
Pioppi has been down this road before in an earlier volume called To the Nines (reviewed here). So he knows his nine-hole courses. This is a far more attractive volume, with splendid photos of the various picks. And it's loaded with intriguing historical notes on each track, 18 of them old-timers built before 1960. Twenty of the courses are in the U.S., five in Canada.
It gives little away, since it's revealed in Chapter 1, that Pioppi ranks the Whitinsville Golf Club in Massachusetts as the best nine-hole course in North America, and says, "It can be played and enjoyed by golfers of all talent levels."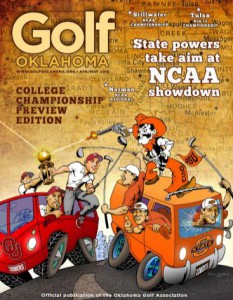 But not really, since this, as many of those listed in the book, is a private club. It's not always crystal clear which courses are open to public play and those that are not, which would have been helpful to know. Otherwise Pioppi's hole-by-hole descriptions of how a course plays won't much help.
He writes these as entertainingly as anyone, but they nonetheless become collectively wearying if reading the book cover to cover. Solution—don't read it cover to cover. Dip into it as the mood arises, until the call comes from a member at Whitinsville. Then let the deep study begin.
This piece first appeared in the April-May 2018 issue of Golf Oklahoma in slightly different form.