Golf during the pandemic was blissful—open air, companionship, automatic social distancing thanks to spraying our shots all over the courses. No wonder the game soared in popularity during the quarantine days with rounds up in 2020 and even more so in 2021, according to the National Golf Foundation.
Golf travel, not so much. Uncertainty about international flights and travel led to many trips being canceled or postponed, resulting in massive pent-up demand at domestic courses and resorts. Indeed, Bandon Dunes, a perennial leader on any golfer's bucket list, is actually full up for 2022. There are tee times, to be sure, but as for room nights on the property, there are only scattered openings.
The ubiquitous nature of the Omicron variant and its inexorable spread has only complicated the picture as far as remote travel goes. So what's a golfer to do?
Most of us have a pod of golfers we feel safe around—a foursome or three—and there's no reason a tight traveling squad couldn't find a safe haven for a few days of golf at a resort offering multiple courses and a central accommodation geared to minimum interaction and reasonable dining options.
Other than Bandon or the distant Pebble Beach, we've picked five pretty obvious choices for the reasons mentioned above, and if you're a long driver, you can motor to these destinations in less than a day. They're also all pretty much bucket list choices to begin with. If you haven't played at these resorts, it's a good time to start. But let the Bandon Dunes story be your motto: Book now, play later.
Destination Kohler, Wisconsin: Recent word is that Kohler is filling up fast this year, too, but you might be able to strike a deal for some of the standalone cabins that add to the anything-you-need aspect of this peerless golf destination.
It's not often you'd want to go to a golf resort for the bathroom fixtures alone, but that's almost the case here, since Kohler has an almost 130-year history of excellence in WC design. To say the spa here is also of bucket list quality is a redundancy.
But then there's the golf: Whistling Straits, one of Steve Stricker's favorite courses—the site where his team won the 43rd Ryder Cup—not to mention hosting three PGA Championships and a U.S. Senior Open. This masterpiece is but one of four Pete Dye courses at the resort, accompanying the Irish Course at Whistling Straits and the Meadows and River Valley courses at Blackwolf Run. And you will want to play them all.
The newest test is The Baths of Blackwolf Run, a 10-hole, par-3 short course designed by Chris Lutzke and Kohler's Executive Chairman Herb Kohler. Holes range from 60 to 160 yards and unsurprisingly water comes into play at four strategic "baths" along the way. There's also a two-acre putting course with varied routings of 18 to 27 holes.
<<<>>>
Big Cedar Lodge, Branson, Missouri: Branson has been featured in these pages before ("You Say Tomato, I Say Branson"), and not without reason. It just keeps getting better and better, a veritable Disneyland of golf. The deal was really already sealed with the plethora of golf and other outdoor sporting attractions beckoning in the startlingly scenic Ozarks venue, along with Branson's multiple entertainment options.
But the recent addition of the Tiger Woods (and Beau Welling) designed Payne's Valley course really gilded the lily. Payne's Valley is Tiger's first course actually opened to the public—intrigue enough—but it was also named the Best New Public Course in Golf Digest's 2021 roundup, alluding to its great visual drama while remaining invitingly playable.
There are four other courses under the Big Cedar umbrella, and the impresario behind it all, Johnny Morris of Bass Pro Shops fame, didn't stint on name designers—Ozarks National (Coore and Crenshaw), Buffalo Ridge (Tom Fazio), the par-3 Top of the Rock course (Jack Nicklaus), and the 13-hole par-3 Mountain Top course (Gary Player), which has an adjacent one-acre Tom Watson designed putting course.
The five Big Cedar tracks account for half of Branson's ten playing venues, all close to one another and all public (LedgeStone and Branson Hills, like Ozarks National and Buffalo Ridge, ranked by Golfweek in the state's top ten).
Big Cedar has a variety of accommodation options, including stand-alone cabins that house from five to ten people.
<<<>>>
Boyne Resorts, Michigan: The Cottages at Bay Harbor are a good place to headquarter when setting out to plunder the bounty of golf available from the three golf properties operated by Boyne in the north of Michigan's lower peninsula.
In case you weren't paying attention when we suggested "Hitting the Slopes in Northern Michigan," please review, and remember that the golf (and ski) operator has ten tracks available for play. The standout is the Links/Quarry routing at Bay Harbor, but all have appeal and all are always in immaculate shape.
The courses were designed by Robert Trent Jones Sr., Arthur Hills, William Newcomb and the ghost of Donald Ross—the Donald Ross Memorial course replicates a few Ross greatest hits, holes from Seminole, Oakland Hills, Royal Dornoch, Pinehurst No. 2, and others.
<<<>>>
Pinehurst, North Carolina: Frankly, a U.S. golfer's life is incomplete without a visit to Pinehurst. If there were nothing else in town than the Donald Ross masterpiece Pinehurst No. 2 course, scene of so much U.S. Open drama, that would suffice for a pilgrimage.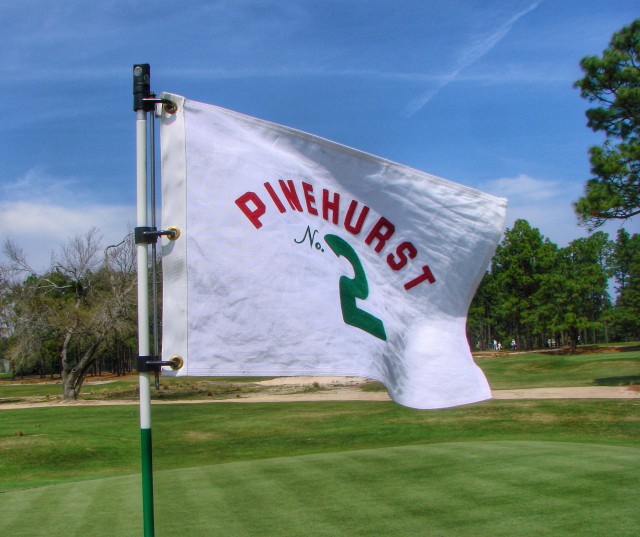 But there's much more, in a U.S. town as devoted to golf as, say, St. Andrews in Scotland. Both Pinehurst Resort and the Village were named National Historic Landmarks in 1996. There are nine courses under the Resort's aegis, a tenth rumored, and the Pinehurst Brewing Company is right on the resort grounds. Case closed.
Yet there is still more, much of it courtesy of Gil Hanse, who not only did a fantastic re-do of the No. 4 course, but the 18-hole Thistle Dhu putting course and the short nine-hole course, The Cradle. Near the third green and fourth tee of The Cradle an open-air bar and firepit area, Cradle Crossing, opened last May.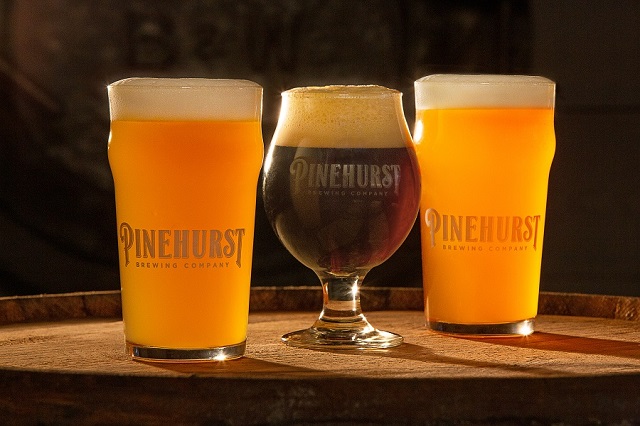 The central Carolina Hotel is an ever-vibrant throwback to Southern elegance, but there are a variety of accommodations available, as well as talk of a new 34-room hotel called The Lodge at Pinehurst. Separate villas and condos remain ideal for groups.
<<<>>>
Streamsong, Bowling Green, Florida: Seemingly in the middle of nowhere, set on 16,000 acres of former phosphate mines, the Streamsong Resort is surely one of the great reclamation projects imaginable, particularly if you like golf and enjoy some of Tom Doak's, Bill Coore and Ben Crenshaw's and Gil Hanse and Jim Wagner's best work—the Blue, Red and Black Courses, respectively.
The surroundings suggest a page out of central Florida's early history, and indeed a copy of Patrick D. Smith's regional classic novel "A Land Remembered" is in every room of the 216-room lodge. But the lodge itself seems to have landed on the spot from outer space, a brazenly futuristic hunk of architecture designed by Alberto Alfonso.
Players will take it all in stride, as all three of the courses are ranked in the top ten of Golf Digest's most recent Best Courses to play in the state list, and that includes private courses. Actually, you must take it in stride, as all three courses are walking-only, unless a medical condition warrants otherwise.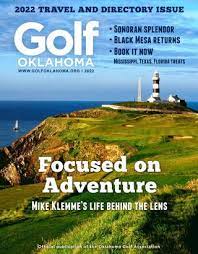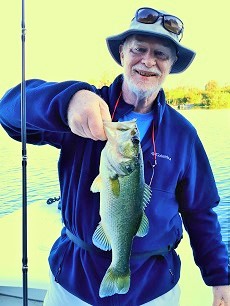 Hanse and Wagner, surely the busiest design team working these days, also drew up the plans for the resort's seven hole short course (The Roundabout) and the 1.2-acre putting course (The Gauntlet). Easiest walks, just as much fun. But if your dogs do get tired at Streamsong, the fishing is pretty good, too.
This piece first appeared, in somewhat different form, in the 2022 Directory & Travel issue of Golf Oklahoma.