In my recent review of The World Atlas of Beer I noted that Vermont had 24 breweries, the most of any state per capita. Change that to 27 operating breweries and five in the planning or soon-to-open stages.
Brattleboro's Whetstone Station is in the latter category, the restaurant up and running but brewing still a few months away. And presumably coming on line later this year will be the Burlington Beer Company and the Queen City Brewery in Burlington, Freight House Brewing in South Royalton and Lost Nation Brewing at the old Rock Art site in Morrisville.
It's become tough to keep up with the news, much less the brews. Software engineer James Welch of Burlington helps, with the lively VTBeer.org website he established and maintains, seemingly with links to all known social media.
But knowing about the breweries doesn't put beer into one's glass; many of the new offerings are tough or downright impossible to find outside the brewhouse–though the same is true of what now qualify as Vermont veterans–the Bobcat Café & Brewery in Bristol (which began brewing in 2003), Lawson's Finest Liquids of Warren (2008), or Hill Farmstead Brewery of Greensboro (2010).
I need to hit the road to really do it up right, but for now, here are the new pins in the map:
The Fiddlehead Brewing Company is the veteran of this list, its grand opening on New Year's Eve, 2011-2012. Matt Cohen, whose brewing chops include 14 years as head brewer at Magic Hat, presides over a 15-barrel system in Shelburne.
Michael Shoudt, who works in the tasting room, said, "We're distributing kegs as far south as Rutland at the moment, hoping to be throughout Vermont by next year."
The flagship beer is the sturdy Fiddlehead IPA, at 6.2% ABV, with other draft offerings at the brewery for growler fills.
Kingdom Brewing also opened in January, 2012, just outside of Newport. Brian Cook does most of the recipe formulation, but his wife, Jennifer Cook, helps with the brewing on the 4.5-barrel system.
The pair make a hearty IPA, Out-of-Bounds, clocking in at 6% ABV, and on the other end of the spectrum a light session ale named after their bloodhound, Skinny Bitch, that is a mere 3.1% ABV and 98 calories.
The beers recently went into statewide circulation, so keep an eye open. Otherwise, the tasting room is open on Thursday through Saturday afternoons.
Foley Brothers Brewing of Brandon opened on November 24, the first brewery in Rutland County. Daniel Foley is doing the brewing; but brother Patrick is on hand, as is sister Christine. The whole family is a spirited bunch, since parents Rhonda and Robert Foley are the founders of the Neshobe River Winery in Brandon.
I found the two current Foley Brothers beers at the Brattleboro Coop, a Ginger Wheat and a Brown Ale, both suggesting the brothers know what they're doing.
Daniel said, "We'll have a couple more beers in the spring in the tasting room, a Pale Ale and an Imperial Red Ale."
Steve Gagner, a member of the Vermont National Guard, wrote out a business plan for his 14th Star Brewing Company while deployed in Afghanistan. "It was more of a mental exercise than anything. But when I returned home I eventually thought, What am I waiting for?"
Gagner produced one barrel of beer when the doors opened last June in St. Albans. In March he expects to do 30 barrels of various recipes on his 3.5-barrel system fashioned from maple sap collection tanks, including Harvest Brown, 1493 Pale Ale, Valor Ale, Golden Wheat, Roasted Porter.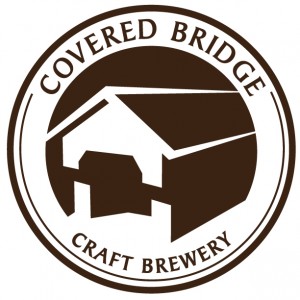 The Covered Bridge Craft Brewery opened in Lyndonville in July, producing one beer on a one-barrel system, Lucky Me, which owner Curt Cuccia says could apply to him. "So far so good, anyway; I have no complaints yet."
Cuccia said, "Lucky Me is a bit of hybrid between a blonde and a pale ale, dry-hopped and finishing at 6% ABV."
Plans are to construct a growler bar and tasting room this summer, and then start brewing a Pale Ale and an IPA.
The Drop-In Brewing Company is an outgrowth of the American Brewers Guild Brewing School in Middlebury, presided over by a microbrewery veteran, Steve Parkes (including a stint as brewmaster at Otter Creek Brewing). (I think that sets the record for the use of the word "brew" and derivatives in one sentence.)
Housed in a former plumbing warehouse, the facility serves as the hand-on finishing school for students taking the otherwise six-month correspondence course.
But since August it's also a commercial brewery, distributing six beers throughout the state, including Sunshine and Hoppiness, Heart of Lothian, Red Dwarf and Black Hole Stout.
Making it four new breweries in four months, Grateful Hands Brewing debuted in September. "We specialize in small batch dark ales," said owner Ricky McLain. "Our flagship beer is a black IPA called Common Sense, and we also have a robust porter (Spare Change), a stout (Courage), a regular IPA (Peak of the Galaxy) and a few others."
By small batch McLain means about 20 gallons, which is less than one barrel (31.5 gallons). Bottles are being distributed only to a few stores near the Cabot brewery and tours are by appointment only until early summer, when McLain expects to begin regular tastings.
The Crop Bistro & Brewery is the new kid on the block, though it's taken up residence in the old brewing haunts of the Shed Restaurant in Stowe.
The bistro has been open a year, but the brewing pieces fell into place only last month, as in an eight-barrel system used to produce the initial Munich-style Helles Lager, Bavarian Weizen and a Brown Ale, under brewmaster Will Gilson.
Right now all the production is for on premise. But in about six months look for growler fills, and then possibly kegging for other locations.
* * *
In somewhat different form this piece first appeared in the March 6, 2013 issue of The Commons, an independent non-profit weekly newspaper covering Brattleboro and the towns of Windham County, Vermont.
Related Posts:
The Six-Pack Project: Vermont
Birdies and Brews Part 3: Vermont