Eight of the 11 cast members of our Christmas Day were in place late last night, my son and his family arriving after midnight with Judith Etienbled, the French foreign exchange student staying with them for the remainder of the school year.
So it was a night of little sleep and a day of cookie baking aromas wafting through the house and Christmas charades and then a dash down to Wildwood Barbeque for its annual holiday party. Wildwood then closes down for a winter break (and a vacation for the owners, my daughter and son-in-law, who will make it nine and ten when they arrive here tomorrow). (My sister-in-law is 11 on Christmas Day.)
I knew there would be some willing participants at Wildwood to try some beer, so after plowing through the great carnivorous groaning board of barbecue fare, I cracked open two bottles of Prairie Christmas Bomb from Prairie Artisan Ales of Krebs, Oklahoma.
I know of Prairie more from reputation than experience. It was started up in 2012 by brothers Chase and Colin Healey, the former attending to the imaginative brewing, the latter to the imaginative label artwork. It was initially a contract brewing arrangement with the Krebs Brewing Co. (makers of Choc beer, a story in itself).
Success was fairly immediate, nigh unto cultish, and it wasn't terribly long before there was a Tulsa brewpub and taprooms in Oklahoma City and McAlester. Then, a mere five years after its founding, Chase somewhat surprisingly sold the brewery to Krebs, soon to start a new operation specializing in sour and spontaneously fermented beers, American Solera.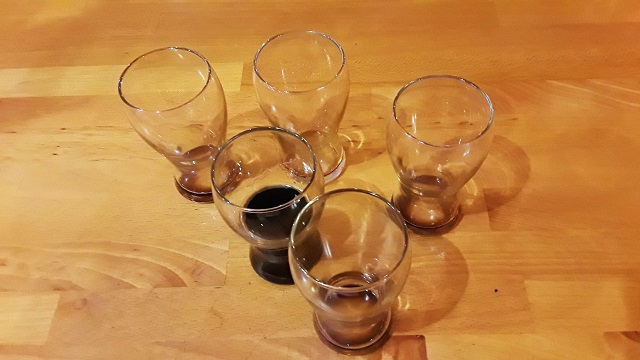 A few of the tasters on the Wildwood panel (an embellishment—it was just seven or so of us standing around sipping) had had the regular Prairie Bomb before, and it's an ample enough beer to begin with. A 13% ABV Imperial Stout, Prairie Bomb is aged on coffee, cacao nibs, vanilla beans and chili peppers.
The Christmas Bomb adds cinnamon, ginger and nutmeg and we tasted every one of those ingredients and then some–candy, licorice, spruce among the flavors. One found the beer primarily peppery, one doubter thought it medicinal, while it reminded another of a Chinese medical herb.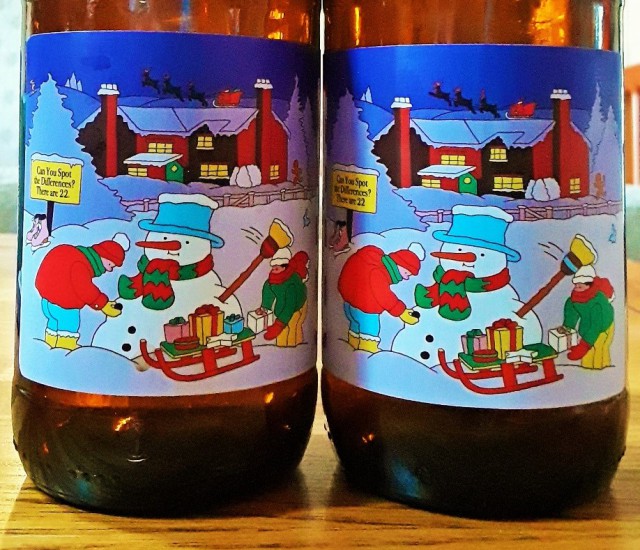 None of us took the time to try and discern the difference between the two seemingly identical label panels. A closer look—and a note on the label—says there are 22 differences in all. In a rare internet fail I couldn't find a good reproduction of this year's label and no one was answering the phone at Krebs. In any case, the beer is naturally well worth seeking out—because it's the bomb.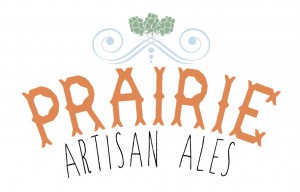 Name: Christmas Bomb
Brewer: Prairie Artisan Ales, Krebs, Oklahoma
Style: Spiced Imperial Stout
ABV: 13%
Availability: Seasonally, 34 states (distribution map here)
For More Information: www.prairieales.com
[Dec. 23, 2018]
< 12 Beers of Christmas 9: Hermit Thrush Dark at 4:30
12 Beers of Christmas 11: The Bruery 11 Pipers Piping >