Next time I'm in Decatur or Atlanta, Georgia, I'm heading to the Three Taverns Brewery locations in those cities. Decatur is the mothership; founder and CEO Brian Purcell opened his microbrewery there in 2013, and the Atlanta taproom in 2020. Between the two Three Taverns brewed about 11,000 barrels in 2021.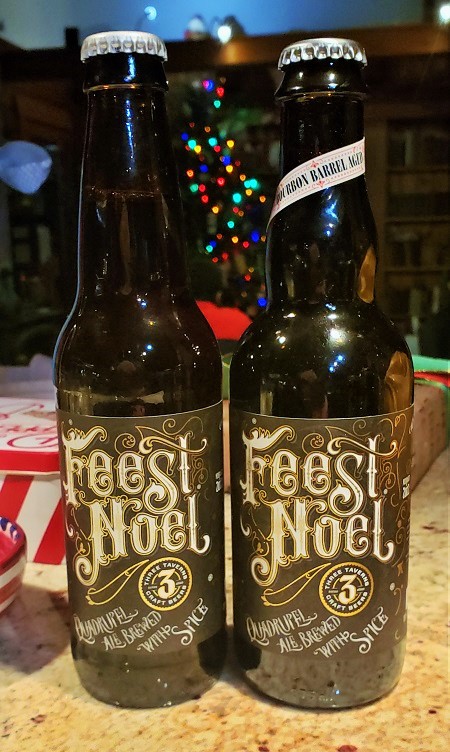 Purcell loves Belgian beers, and his original intention was to concentrate on brewing Belgian-style beers. If the passion remains, over time the marketplace has exerted its influence. Example: The brewers wondered what would happen if they replaced the Belgian yeast in a brewery original, A Night in Brussels IPA, with an American ale yeast. The resulting brew, A Night on Ponce IPA, became the flagship beer and one of the most popular IPAs in the entire state.
Still, the brewery clearly remains lively in its experimentation; there are plenty of bold and flavorful beers in its portfolio. Indeed, the Atlanta taproom is called The Imaginarium to indicate its emphasis on innovative efforts.
The Feest Noel beer has pretty much been along for the whole ride, and hence sticks to the original impulse as a Belgian-style quadrupel, a 10% flavor bomb made with dark roasted malts, dark Belgian candy sugar, with the added spicing of cardamom, allspice and cloves.
In 2015 the beer came in fourth in a Paste Magazine blind tasting of 71 Christmas and Winter beers. That didn't come as a surprise to the tasting panel, though we did our tasting with eyes wide open.
Since I only had them together for one day, Christmas day, I put my panel (my son, Mike and son-in-law Glenn, who runs Wildwood Barbecue in Hadley, Massachusetts) through the paces, tasting three different beers.
Mike is not often a fan of really big beers, Glenn is not a great fan of very hoppy beers. I'm catholic in my tastes. We all loved the beer. I thought the cardamom was coming through most prominently. Glenn said, "You can certainly taste all the spices mentioned, plus suggestions of vanilla, ginger, cherry, fig."
It wasn't hoppy, but it was big at 10% ABV. Still, the beer went down easy, with but a mild burn and a slight woody character. "That is good," Mike noted. It was layered, complex. "It's really good, nine out of ten good," said Glenn. "A delicious beer."
Actually, I guess I put the boys through four different beers, counting the Feest Noel Bourbon Barrel-Aged version the brewery had also thoughtfully sent along.
Well, we loved that, too. Mike flapped his arm like Jack Nicholson in "Easy Rider" once the fusel notes of the bourbon hit home. It made the beer taste stronger, though the ABV is seemingly the same, and gave off a slight tannic bite at the close.
It did seem that the barrel-aged version was all about the bourbon, and that the complexity of the original was somewhat lost in the hubbub. But I'd gladly dive into more bottles of each. And it would be fun to cellar both versions, too, as either could surely survive a few years aging. Or I could just get my ass down to Georgia.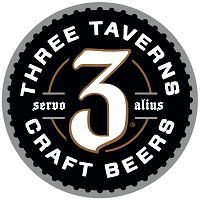 Name: Feest Noel
Brewer: Three Taverns Brewery, Decatur, Georgia
Style: Spiced Belgian-style Quadruple
ABV: 10%
Availability: Nov-Dec, Georgia, Tennessee
For More Information: www.threetavernsbrewery.com
[December 28, 2022]
< 12 Beers of Christmas 1: Anchor Our Special Ale
12 Beers of Christmas 3: Black Hog Gingerbread S'mores Stout >