Golf instructors may insist that there are certain timeless truths about the golf swing, but teaching strategies are subject to fads and trends just like any other human endeavor. What we're currently experiencing is a sort of mild backlash against information overload; less emphasis on technical perfection, more on playing golf.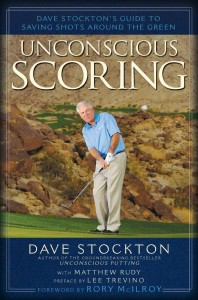 This dovetails nicely with Unconscious Scoring, Dave Stockton's follow-up to his discourse on Unconscious Putting, also co-written with Matthew Rudy. At just 126 pages, it's a refreshingly simple explanation of short game technique intended to encourage less contemplation of mechanics.
The text is peppered with anecdotes about Stockton's short-game interventions with various pros, but mostly it's just straightforward advice illustrated by equally utilitarian photography. Gotham Books, $27.50.
OK, but what if you want to dip your foot in instruction but don't have a guru in mind? You could consider GolfTEC, with its 165 "improvement centers" around the U.S. and Canada,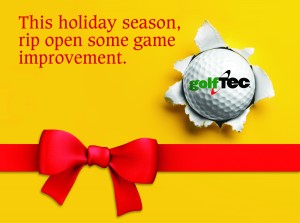 staffed by 500 golf professionals. Seasonal specials include a 60-minute swing evaluation, a 30-minute lesson, and a practice session, for $199. (303) 779-9900.
Too much of a commitment? How about My Pro To Go? Using your smartphone, shoot video of your swing from both head-on and down-the-line angles. Then send in the results via an app or the company's website and get a lesson and drills from a certified golf professional. Single lessons are $39, with volume discounts also available.
Recipients of Shawn Humphries' Hump-Day Golf Tips already know he can make golf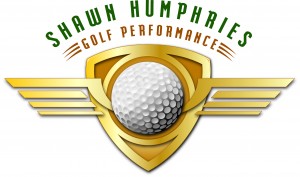 instruction fun. Much of the appeal of his approach is his good-natured way of breaking down the swing involving discrete steps, concisely explained. Besides no-nonsense training aids, Humphries sells reasonably priced DVDs on full-swing and short game improvement.
# # #