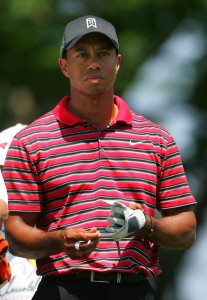 In my weekly golf report for Crain's Chicago Business, I examine the implications of Tiger Woods' agent leaving IMG. It is expected Mark Steinberg will take his big client with him. If that is the case, why did IMG let Mr. Steinberg leave? Is it an indication the firm believes the Woods endorsement machine crashed along with his car on Thanksgiving night, 2009?
In the video department, Steve Olken and I ask what rule would you most like to change? My rule involves going out of bounds off the tee, something I do with great regularity.
In our video tip, mental guru Jim Fannin says the key to a good swing actually begins in your jaw. He tells you the importance of not grinding your teeth.
And finally coming off the reaction to last week's video about golf movies, I have a couple excerpts from my new book, "Golf List Mania": Best Caddyshack lines and best golf movies of all time.
Here's the link to the golf page.