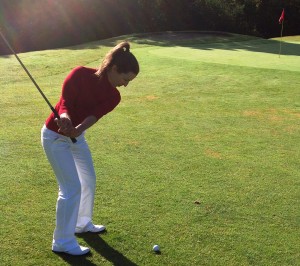 Effective practice skills are essential for taking your golf swing to the course.  What you practice you get good at.
If you practice the "hit and rake" method (aimlessly hitting ball after ball), combined with only "princess lies", you will get very good at hitting every 10th shot well off of a perfect lie.
Simulate golf.  Change clubs and change targets on every shot during your practice sessions.  Go through your pre-shot routine every time.  You will build confidence, retain your golf swing and perform much better when it counts. . .on the course.
Dodie Mazzuca, a former LPGA Tour player, is founder of Golf PROformance and the Director of Instruction at Troon Country Club in Scottsdale, Arizona. Visit www.DodieMazzuca.com