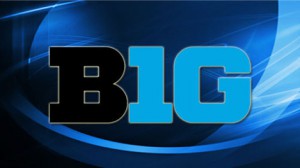 While many of us were questioning Indiana's soft first-half Big Ten schedule—not their fault—Dan Dakich was making the case that it's "how you play, not who you play'' that matters.
Dan is a good friend, great guy and one of my favorite college basketball announcers. He brings knowledge and passion. If he leans in Indiana's favor, it's simply because he knows more about his alma mater.
But I believe that how you play is often very much influenced by who you play. It's like my golf game. I can look pretty competent on certain muni's. But put me on Blackwolf Run's River course, forget about it.
The IU controversy lost its edge when the Hoosiers were upset at Penn State on Saturday.
You can debate about whether the Hoosiers (9-2), who dropped out of the Top 25 on Monday, were looking past the Nittany Lions. I'm not big on that "overlooking'' stuff—not in college basketball, at any rate.
What's undeniable is that 10-1 Iowa's trip to Indiana on Thursday has lost some of its luster. Even though an IU win would pull the Hoosiers into a tie for first place, that seems less likely, at first glance, in light of IU losing two of its last four.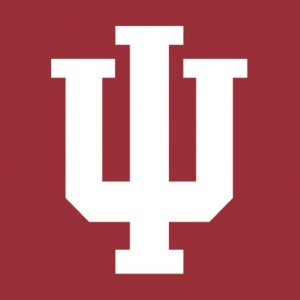 I will also disagree with that. I consider Indiana more of a threat to knock off the Hawkeyes in light of the Penn State loss. I expect the Hoosiers to be more intense, and I expect them to shoot well, as a result. That's their strong suit.
They lead the Big Ten with 51 percent shooting and are second in three-point shooting.
IU in the paint? That's a different story. When I've seen them, they've tended to look young and thin inside—and that's not an ingredient for success in the muscular Big Ten.
Maybe that's why ESPN analyst Kara Lawson has taken the Hoosier skepticism even further. Even before IU's loss at Penn State, she said she believes there are four teams better than IU—Iowa, Maryland, Michigan State and Purdue. Indiana has yet to play any of those teams, but will play five of its final seven games against the quartet, including two games against the Hawkeyes.
Before Dakich and my good friend April, an IU alum—not to mention the rest of Hoosier Nation–start seeing red, let me say that I'm not in that camp yet.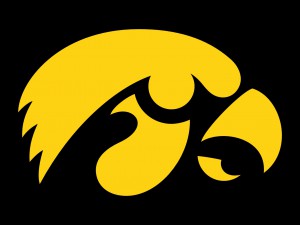 I'm a big believer in Iowa. The Hawkeyes are solid all around. But as I said, I expect to compete on Thursday.
I will grudgingly give a nod to Maryland. I'm not a fan of expansion teams, or teams that have found happiness with one player who was asked to leave Duke, and another who apparently lacked the credentials to play for his home-state school, Wisconsin.
That said, Maryland is an awfully talend and explosive team. The Terps can flat-out shoot the ball—and they don't get rattled. Melo Trimble is the real deal, and the guys around are solid.
So. . . where does Indiana stack up against Michigan State and Purdue?
Given that Purdue has been consistently strong except for one stumble at Illinois, and that Michigan State seems to have gotten over its mid-January slump, Lawson's take on IU may prove accurate.
No question, the Hoosiers can shoot the ball. Will they get enough from their big men to handle their challenging remaining schedule?
We'll find out. The Thursday meeting with Iowa will tell a lot.
&&&&&&&&&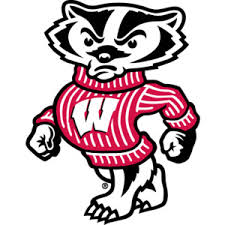 ON GARD: The Badgers have won five in a row, if you're keeping score at home. And with every victory, interim coach Greg Gard is giving himself a stronger case to be named the permanent successor to Bo Ryan at Wisconsin.
I still believe athletic director Barry Alvarez needs to take a serious look at Virginia coach Tony Bennett. But I also know that's a longshot.
Bennett has an excellent situation at Virignia. While Wisconsin could put together a decent package, it isn't likely to throw crazy money at Bennett. That's not Wisconsin's style, and Gard is a strong option.
Gard has been a major force in Wisconsin recruiting for years. It will be different when he doesn't have the Ryan brand behind him. The gangly big men that Ryan turned into NBA candidates is impressive. The Badgers have been better known for recruiting to their system and developing than they have been for bringing in McDonald's All-Americans. If Gard can be a developer, that's another point in his favor.
Assuming the Badgers take care of business vs. Nebraska, they'll have a chance for a statement game at Maryland on Saturday.
Wisconsin not only needs to keep rolling for Gard's sake. Extending their streak of 17 straight NCAA tournament appearances, which once seemed a lost cause, is now within the Badgers' grasp if they finish strong. Bracket guru Joe Lunardi has Wisconsin among its first four out.
Follow me on Twitter @HerbGould