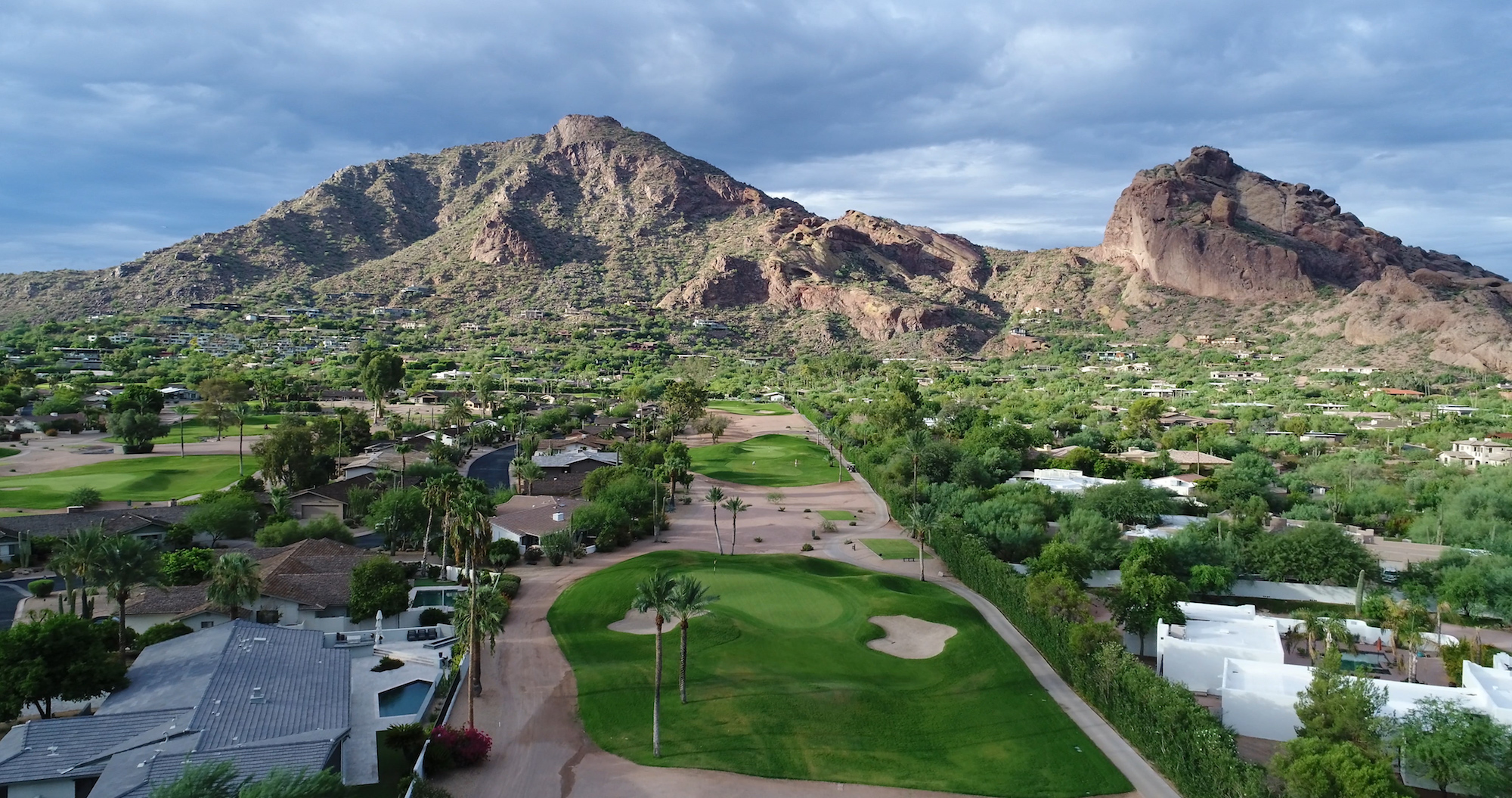 PARADISE VALLEY, Ariz.—A few days into our trip, a thought occurred to me: The new Mountain Shadows resort is an excellent base camp for an Arizona golf trip.
It's close to Scottsdale dining and shopping. It has easy access to tons of golf. And the resort itself, which was completely rebuilt from the ground up but retains its vintage feel, has all the amenities: Top-notch rooms, inviting food and beverage, an attractive pool and hot tub. It even has a first-class exercise/workout room, complete with a variety of classes.
Very high on that list, though, is the Short Course, a sweet little 18-hole par-3 layout that meanders through the scenic hills behind the hotel.
Past visitors may know that Mountain Shadows first opened around 1960. A nostalgic photo collage in the elevator shows Bob Hope and Lucille Ball among the guests who enjoyed the pool, the golf and the other attractions the resort provided.
The new Mountain Shadows may have that feel of old-time comfort. But make no mistake. It's a brand-new property. including the golf course. Long known as one of the best short courses in the nation, the Short Course was recently reconfigured by Forrest Richardson, who worked with original designer Arthur Jack Snyder.
It's a really beautiful and practical update.
It also addresses all the complaints we've heard about golf. That it, you know, takes too much time. It's too difficult. It's too expensive. It lacks exercise.
Some of us ignore those realities. Because we are smitten by the dimples on the little white ball.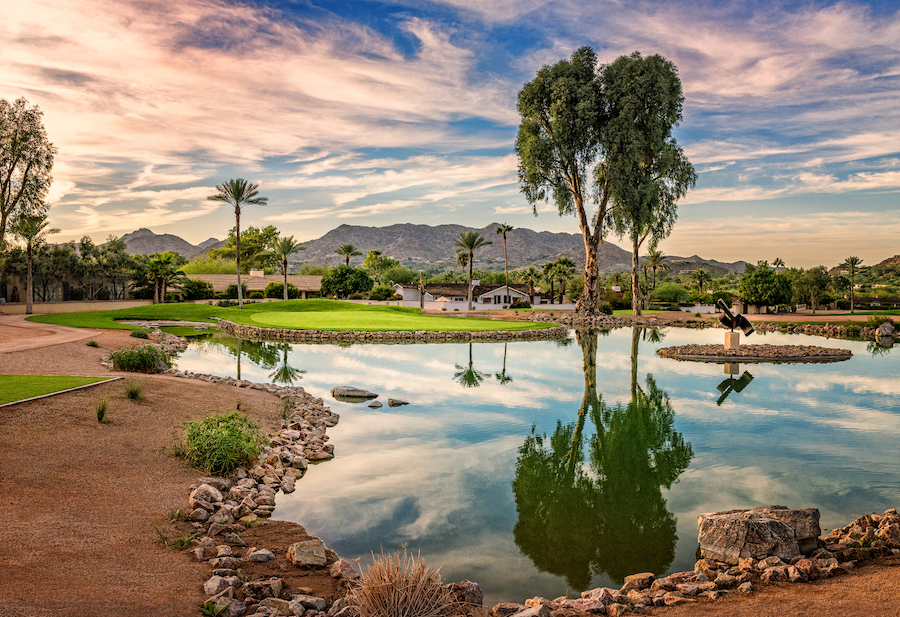 But there is an alternative. For hard-core golfers as well as people on the fence.
The solution is. . . the 18-hole par-3.
The Short Course at Mountain Shadows is a great example of that. It addresses the problems.
You can play quickly. You can walk easily. Greens fees are very reasonable. The short holes are challenging for seasoned golfers and a great place for novices to enjoy the game. With half-a-dozen holes long enough to require anything from a hybrid to a driver, the Short Course provides a solid all-around golfing experience.
Don't think the golf experience is diminished just because you have 18 hole-in-one opportunities. Richardson has put in some really strong design touches: on this 2,310-yard, par-54 layout, where holes range from 86 to 195 yards. Biarritz, Punch Bowl and the Dell borrow from classic holes. Richardson also has inserted his own engaging design features. It's fun and scenic.
And honestly, where else am I going to shoot 62?
In short, so to speak, the Short Course is a very attractive way to play golf.
That's especially true because all the amenities of the new Mountain Shadows are literally a few steps away from the 18th green.