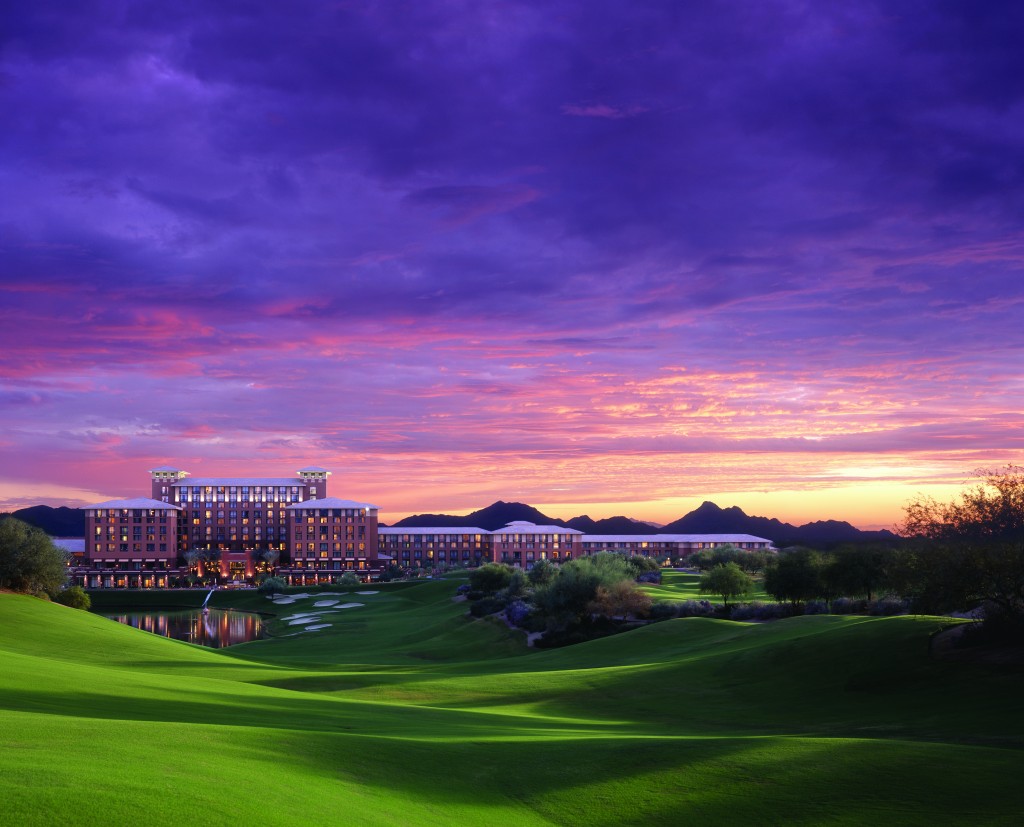 Every now and then we find ourselves visiting a resort that we expected would be a lot like a lot of the other resorts we've visited, only to discover that someone is actually paying attention to trying to make our guest experience stand out.  And they're doing it by experimenting with a variety of programs and ideas– some crazy, some brilliant, some merely entertaining or reasonably cool or mildly interesting.  But what matters is that these efforts weren't voted on by a committee of corporate knuckleheads with clipboards sitting in a board room in indistinguishable blue suits.  They were ideas that came from real people who saw the opportunity to do something clever or fun or innovative, and someone actually helped make these things happen.
As an example: at the Westin Kierland Resort, they recently hired PGA Pro David Fisher as "tee master."  They don't even know exactly what his job is supposed to entail, but someone realized it would be really cool to have a PGA Pro roaming the grounds giving guerrilla lessons to resort guests at the practice range, making dinner reservations for folks who ask where they should eat, taking drinks or water bottles or who knows what else to golfers out on Kierland's three nines just because they might need something.  And basically looking out for guests, whatever that might entail.
Or take the Deseo Restaurant– good enough to feature James Beard award-winner Douglas Rodriguez, who essentially invented Nuevo Latino Cuisine.  (Do not miss the  millionaire tacos or shrimp ciccerone or the chocolate taco.) But the chef also happened to notice that Nelson Garcia-Miranda, one of his Cuban dishwashers, also happened to be a brilliant artist who's work had been banned in this own country, and now Garcia-Miranda's works decorate the restaurant.  In fact, the artist himself decorates Deseo's lobby, where he does live painting several nights a week.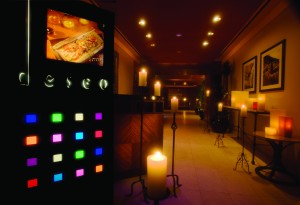 The resort itself tells a story in every room, in every choice of rock walls that reflect the desert palette of colors, water features that suggest the Colorado River pouring through the Grand Canyon, and a bar named after a couple of miners who saved a saloon owner once and were given a map to the Lost Dutchman Mine (which they never found) as a reward.  The deeper you probe beyond Kierland's grand rooms and winding river pools and an actual surfing wave, the more you'll recognize that this is exactly the kind of resort you'd choose to stay at if you thought such a place even existed.
Kierland's golf experience is no different.  Three nine-hole loops are named after indigenous plants: Acacia, Ironwood, and Mesquite.  They were all designed by Scott Miller, a former associate of Jack Nicklaus, who's grown kinder and gentler since venturing out on his own.  Golden desert grasses, elevation changes, dry desert washes, and more than 300 bunkers may interrupt the flight of golf balls.  The eminently fair and meticulously manicured greens roll beautifully with TifEagle grass.  Even when some of the pin positions seem, well, cruel.
But beyond the great golf holes themselves, Kierland offers several unusual golf opportunities.  Their "Scottish Experience" lets golfers enjoy the airy, old-world feel of playing in rented kilts.  At the end of the round, a bagpiper calls you in to sip Johnnie Walker scotch.  And while the idea of connecting the Arizona desert with Scotland may seem gratuitous on the surface, the connection extends beyond golf.  Back in the 19th century, many Scotsmen came west to work on the railroads and in the mines, and their history in Arizona was well established long before Scottsdale became one of the world's best golf destinations  And even if you're not a golfer, the mournful tones of a bagpiper welcoming the cooling temperatures and orange and purple hues of sunset is a lovely way to end any day.
This may also be the only golf facility in the world to offer players two-wheeled, battery-powered Segways in addition to traditional golf carts.  Whether this is likely to catch on or is even a good idea at all is beside the point.  No other golf property provides something as off-beat as this.  And by combining the kilt-wearing with the Segway riding I can tell you that it's literally a burst of fresh air, and just where it's needed.  If you happen to opt for a traditional cart while playing at Kierland you'll find it equipped with an air-cooled, climate-controlling mister, which comes in handy when temps climb toward three digits.
Kierland is also home to the FORE-MAX training system which combines a focus on instruction with cardio and strength training, flexibility, and nutrition.  Founder Steve Heller has put together a program that looks at the whole golfer and your actual physical abilities and aims to make you capable of actually executing moves in the golf swing before teaching you to do those things.  Twenty sessions costs $895 and locals fill even the 5:30 a.m. classes.  Resort guests can book single sessions for $90, but Heller recommends at least two sessions so that his team can assess factors like strength and range of motion and test your numbers at the Cool Clubs outlet on property.  They'll look to send you home with a series of exercises that you can do anywhere, with minimal equipment, to get you ready to improve your golf.