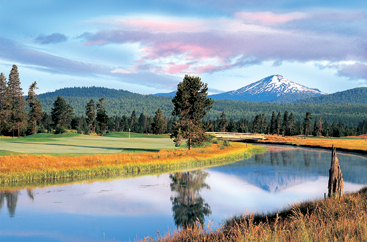 When it comes to education, some students excel at math while others respond positively to philosophy class.  And when it comes to golf education, there are golfers who'd prefer to learn by pounding balls at the range until their hands grow raw, others who prefer to studiously consult visual images of their swings, and still others who can perfect their games more easily through metaphor.
If your kids aren't quite ready for college yet but you still want to further their education, the best possible family golf school destination may be Central Oregon's legendary  Sunriver Resort.  Lead Golf Instructor Ryan Davis's philosophy is simple.  He says, "I believe that 'connection' is sports' master fundamental.  My studies have taught me that good fundamentals such as grip, stance and posture can only be utilized by a proper focus of energy, or 'connection.'  This energy starts from the ground up and releases though the ball.  Like the great teacher Jimmy Ballard, I believe that golf and all sports have similar common fundamentals which create effortless power. During my group and individual lessons, I will often refer to the teachings of Byron Nelson, Ben Hogan, Tom Watson, and many other great teachers and players."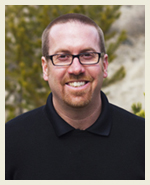 At Sunriver you'll also learn what makes for one of the best golf resorts on the planet, namely terrific and terrifically varied golf.  Choose from the family-friendly nine-hole Caldera Links; the Woodlands, a classically-styled Robert Trent Jones II course laid out among condos and Ponderosa pines; Bob Cupp's world-class Crosswater, boasting length, forced carries, risk-reward conundrums, and views of the snow-covered Cascade Mountains; the kinder, gentler Meadows Course, which plays out in open flats behind the resort's main lodge; and the nine-hole, family-friendly Caldera Links.  Lodging choices  include guestrooms, condos, cabins, and river lodges that make great bases for such activities as hiking, biking, fishing, rafting, and other "ING" sports.