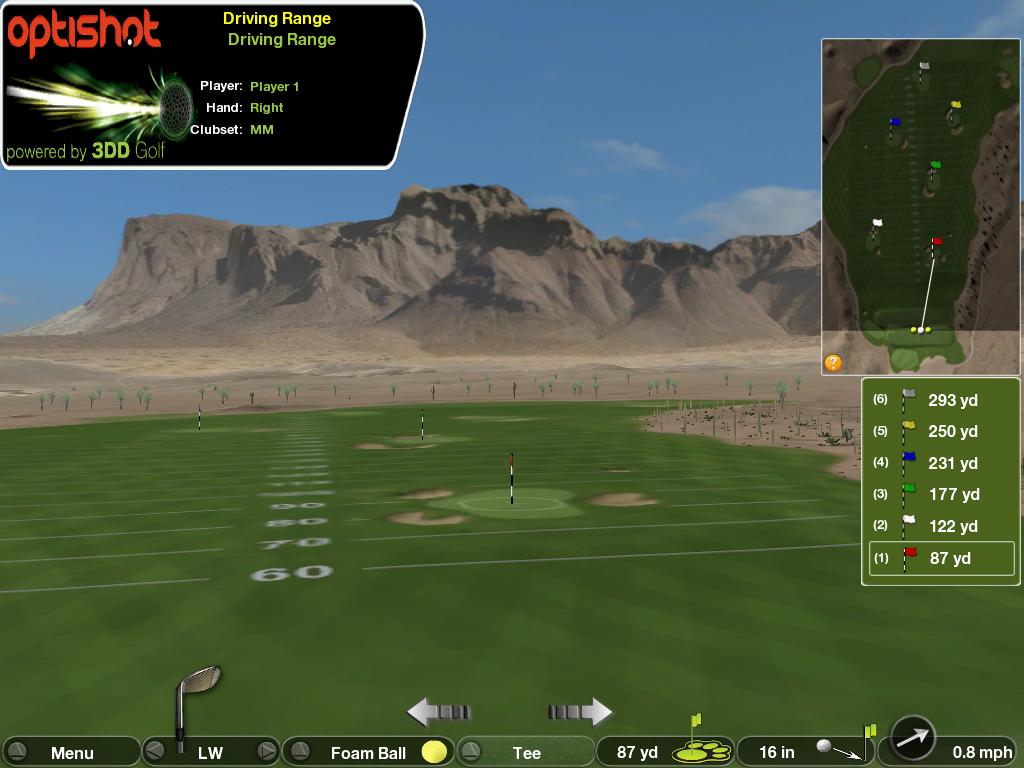 I've always wanted a golf simulator in my home, but all the units I've seen are too big, too expensive, and just plain too much. But if I can clear 8 ½ feet of "swing space" in my clutter, I now can work on my game any time and play a number of different courses.
The answer to my room-restricted wishes is the latest version of the OptiShot Infrared Simulator, a compact, portable system made by a company with the odd name of Dancin' Dogg Golf.
For $399, the basic kit includes a small piece of fake grass loaded with infrared sensors, plus the software and cabling to work with a Windows-based computer (not included). It's plug-and-play, so it connects to a computer, TV, or more elaborate projection system. And it works with real clubs as well as real balls (best when hitting into a net) as well as foam balls (provided) or no ball at all.
This is definitely not video-game golf.
The standard set-up includes eight courses, accurate—if renamed—depictions of notable tracks such as the North and South at Torrey Pines, the Black Course at Bethpage State Park in New York (that's two U.S. Open sites), as well as layouts in Scottsdale, Palm Springs, Sweden, and Thailand. For an additional $49.95 each, software is available for their versions of Pebble Beach, the Old Course at St. Andrews, and Whistling Straits.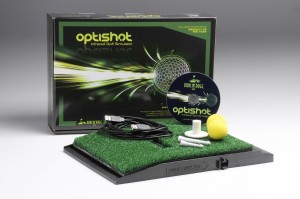 OptiShot also is a terrific practice aid, showing clubhead speed, face angle, swing path, distance, tempo, face contact, and ball flight in both play and driving range mode (with six target greens from 60 to 300 yards). The software can be programmed with the specs from a real set of clubs, allows practice from anywhere on any course, and in game mode tracks a full foursome.
Other features include multiple course views, fly-bys, controllable green speeds, changeable weather conditions, and lifelike nature sounds. Halfway house not included.
OptiShot is available from their website, where they also sell replacement parts, a choice of golf mats, other accessories, and course software.